5 shortest stays of footballers at clubs
50.95K //
Timeless
Just a week ago, Samuel Eto'o signed a contract with Italian Club Sampdoria after leaving Everton. Despite being past his best, another stint in Italy seemed like a good idea – after all, he had his best season as a footballer playing for Inter as they won the historic treble under Portuguese tactician, Jose Mourinho.Sampdoria manager Sinisa Mihajlovic handed the former Barcelona man his debut, when he brought him on in the 71st minute, in the club's dreadful 5-1 defeat against Torino. Following the defeat, the Serbian manager held an extra training session, which Eto'o failed to attend and caused the manager a lot of unnecessary issues.The club were reportedly considering terminating the Cameroon international's 2-year contract by mutual consent, making his stay last just for over a week. However, the club later confirmed that their new man will be staying at least till the end of the season.Had his contract been terminated, his case wouldn't have been the first as there have been similar situations where players have lasted at a club for a shorter amount of time than Kim Kardashian's marriages.Here are the 5 shortest stays of players at football clubs:
#1 Sol Campbell at Notts County (1 match)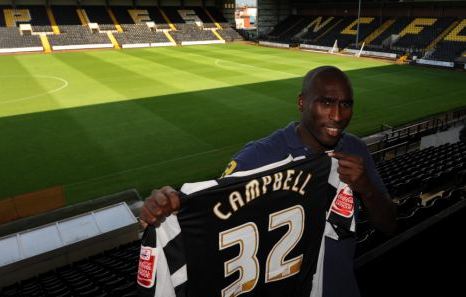 When Sol Campbell joined then League Two side Notts County, eyebrows were raised, many higher than even Carlo Ancelotti's. Here was a Premier League star directly jumping down to League Two and actually believing that the "club have got great ambition and I want to be a part of it."
Three days after making his first appearance for them, he walked out on the club.
It's like entering into a relationship thinking that the girl has got a personality like Emma Watson, but then it turns out that she's worse than Gwyneth Paltrow and you run out of it without letting the door hit your back.
The former Arsenal star later admitted that he felt "like a mug" for believing their promises. And you were one, Sol.
#2 Ali Dia at Southampton (1 match)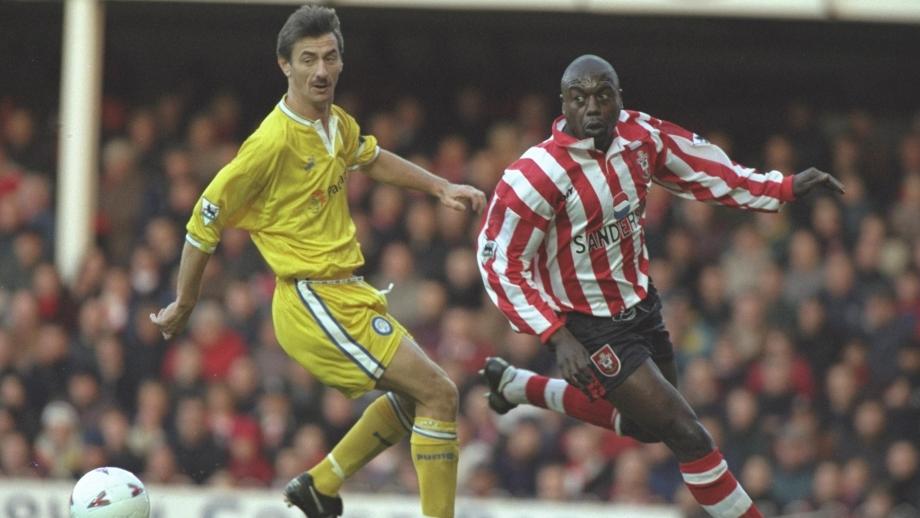 Arguably the greatest football transfer story of all time. In November 1966, Southampton made a signing that got their fans very excited. Supposedly, he was the cousin of World Player of the Year and Ballon dOr winner, George Weah. The cousin of one of the greatest players of the era must also be great, right?
Well, yes, sort of.Ali Dia was great at fooling people into believing that he was indeed the cousin of George Weah which he wasnt. He fooled the then Saints manager, Graeme Souness into believing it, which led him to give the Senegalese a contract for a month.
He then made his debut for the club against Leeds United when he replaced Matthew Le Tessier after 33 minutes. He was so bad that he got substituted in the 85th minute. His contract was then rescinded in its second week itself, but not before everyone had learnt a great lesson: You dont have to be a great footballer to play in the Premier League, all you have to be good at is conning football managers.
#3 Robert Jarni at Coventry City (0 matches)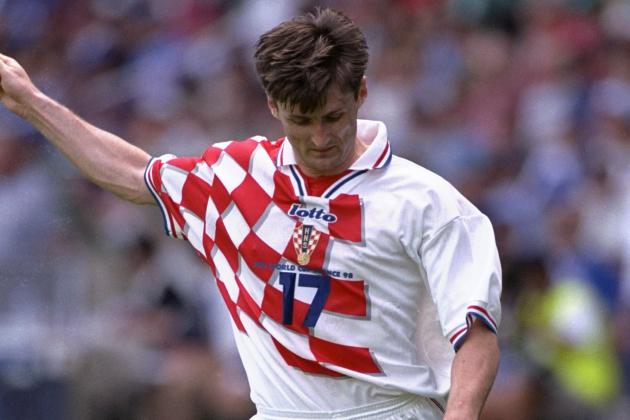 This was a guy who had 81 international caps and had just finished the World Cup with Croatia, helping his country finish third. This was a footballer who was considered a legend in his homeland. And then in the summer of 1998, he shocked the world by signing for Coventry City – who were a lower mid-table club at best – for 2.6 million pounds.
However, the world was shocked even further when Real Madrid made a 3.4 million pound bid and signed him just a few days later. Till date, many people believe that it was a joint tactic of Real Madrid and Coventry City to ship the player to the Madrid club as Betis were unwilling to sell him to them.
A brilliant tactic that would have made the best of businessmen proud.
#4 David Livermore at Leeds United (0 matches)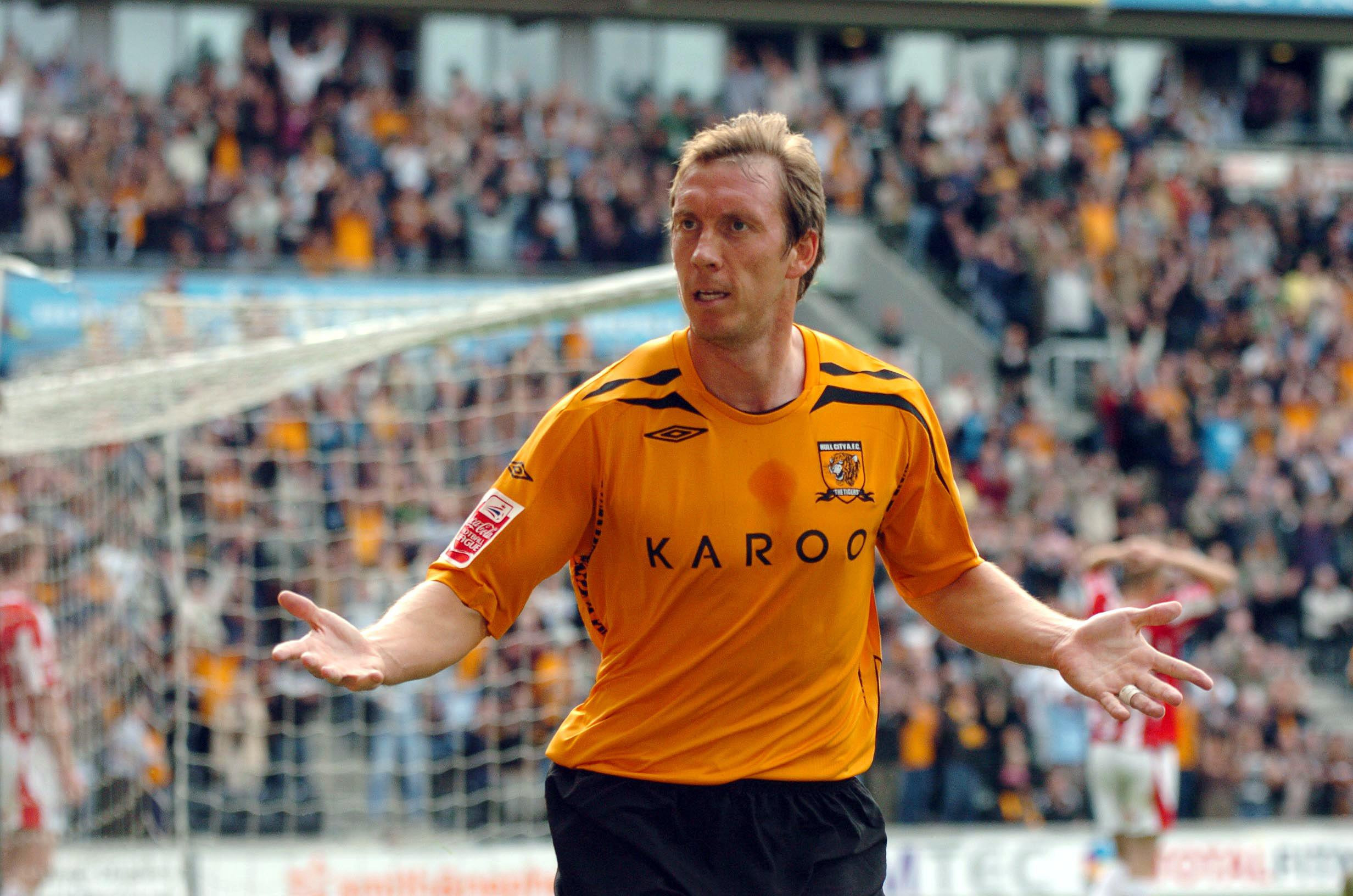 This has to be one of the mostabsurd and poorly thought-out transfers ever. Usually, Clubs sign their last-resort transfer targets if they are unable to get their first choices. In this case, it was the reverse the last choice was signed first.
After signing Livermore from Millwall, the then Leeds manager Kevin Blackwell thought it was now a good time to try and get his main transfer targets. Ian Westlake and Kevin Nicholls were bought in and now the club had way too many players for the same position.
A bit of a sticky situation, right? Nope. The last-resort was then shipped off to Hull just 10 days after signing for Leeds.
For football managers all around, this is a great transfer strategy: sign your last choice transfer target just to stay on the safe side if you miss out on yourprime targets. If the prime targets are signed eventually, you can always let go of the dead weight.
#5 Christian Vieri - Sampdoria (0 matches)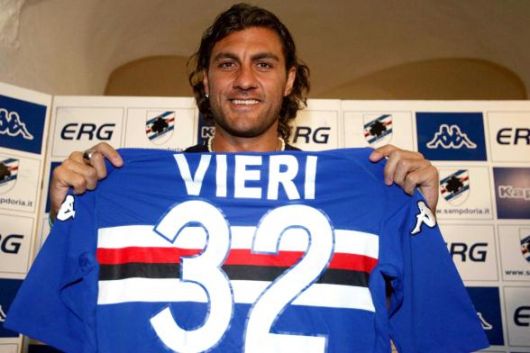 Well, Sampdoria almost saw history repeat itself with the Etoo situation this week. It came close to being the second time when a player leftSampdoria after just a short stint at the club. Former Atletico Madrid striker Christian Vieri left within 35 days of his arrival despite signing a yearlong contract.
The reason for his abrupt departure, according to Vieri himself, is that he no longer felt motivated. To be fair to him, though, he only ever felt motivated at Inter, where he spent six seasons scoring goals week-in and week-out. The rest of the clubs were to him like toys are to rich kids he got bored, just like rich kids get bored after playing with the same toys after a while.