6 One-Trick ponies in football today
37.95K //
Timeless
With the ascension of tactically sound managers like Jose Mourinho, Pep Guardiola and Carlo Ancelotti, football has become a complex game with versatility being just what the doctor ordered (as Ravi Shastri would put it). Players can no longer be the masters of a solitary trade. Instead, they have to prove themselves to be adept in various roles, always giving their managers a tactical wildcard that they can pull, as and when required.Even then, we still have those strictly one dimensional players, whose next move would be as predictable as Tom Cleverley's pass. Some of them carved out a niche for themselves, becoming stars in spite of their shortcomings. Others fell at roadblocks because all they knew was that one trick.In layman terms, these are the players who would be rated 60-70 in every other trait in FIFA, only to be rated 90+, in that one department of the game, where they have few peers.Here's a look at the six best one-trick ponies in the modern game.
#6 Jesus Navas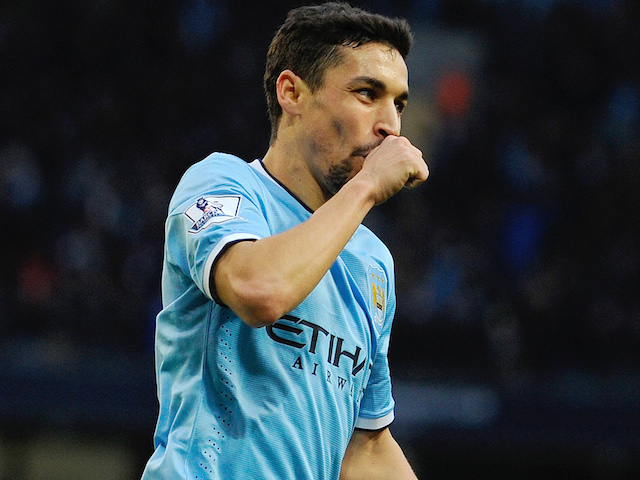 One of the most decorated footballers in the Premier League today, Jesus Navas has won nearly everything there is to win in the game – the World Cup, the European Championship, the UEFA Cup and the Premier League. His accolades are diametrically opposite to his reputation of being a one-trick pony.
His managers, whether it be Vicente Del Bosque or Manuel Pellegrini know what to expect from the blue-eyed Andalusian. So do the opposing defenders. But, knowing his game is one thing; stopping him is a different proposition altogether. The touchline hugging, one-way game of Navas is reminiscent of wingers of old like John Barnes and Ariel Ortega, although the Spaniard is less graceful.
His 'no holds barred' manner of playing the game, with his willingness to track back and defend as much as attack, endears him to his managers. His fast-paced, direct style makes him a much-needed alternative to La Roja whenever their build-up play becomes stagnant. Add his inch-perfect crossing to the mix, and the question of why he isn't given more credit arises.
Not that Navas himself would mind. For he keeps doing what he does best week in, week out – flummox defenders and cross.