15 adorable photos of footballers and their children
1.03M //
Timeless
Footballers are much more than just players, and there is much more to them than just goals and passes. Many of them are fathers, and they don't refrain themselves from showing their love for their younglings on social media.Inspired from Buzzfeed's 24 Ridiculously Hot Soccer Dads That Will Make Your Uterus Explode (weird title, I know!), we have decided to find the best photos from the Instagram accounts of footballers who are also fathers.In this slideshow, we have churned out 15 such photos of footballers and their kids that will melt your heart:
#1 Lionel Messi with his son Thiago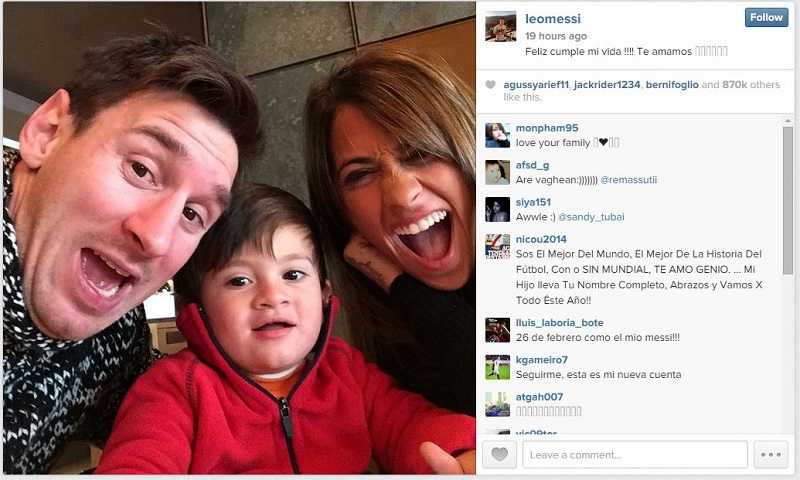 Lionel Messi is known to be a man who prefers to lead a private life, and holds his family as the most important part of his life. Messis girlfriendAntonella Roccuzzo gave birth to Thiago on2 November 2012, and boy was he happy! Following his birth, Messi said, Today I am the happiest man in the world, my son was born and thanks to God for this gift!
He even got Thiagos name and handprints imprinted on his left calf.The father-son duo was alsopart of a publicity campaignfor UNICEF back in June, 2014 to celebrate Thiagos birthday.