6 famous players who switched between Bayern Munich and Borussia Dortmund
Timeless
#5 Thomas Helmer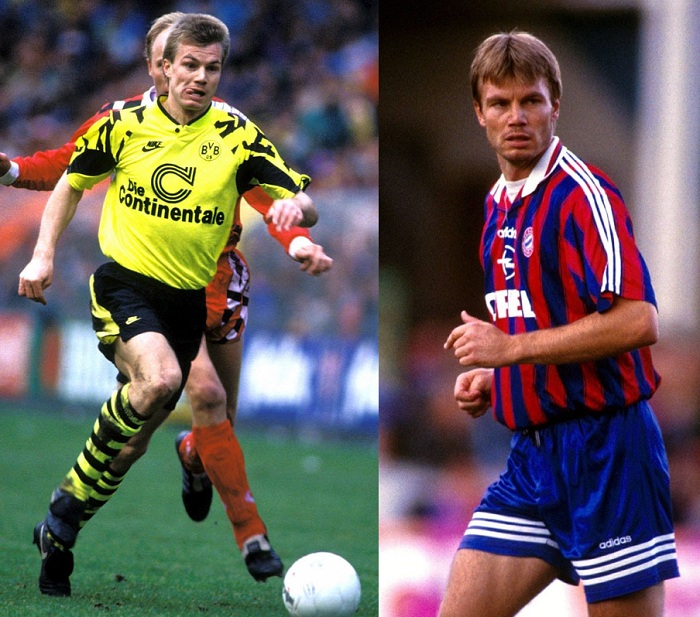 Thomas Helmer was a versatile defender who could play as a centre-back, sweeper or even a defensive midfielder. The 6'1" German, who played more than 400 games in the Bundesliga, was first spotted by Borussia Dortmund in 1986 when he was playing in the second division with Arminia Bielefeld.
He was signed up and he eventually spent six seasons at Dortmund, even scoring 16 goals in the league during his time at the club.
Then came the transfer fiasco which included a third club in the form of Ligue 1's Olympique Lyon. With Dortmund unwilling to sell a star like Helmer to Bayern Munich, they sent him to Lyon to avoid selling directly to a rival club.
But he lasted just three months in Lyon and they sold him to Bayern Munich for 7.5 million marks. It was a move that even sent ripples through the German national team with the coach Berti Vogts going as far as to threatening to drop Helmer for the unrest caused.
But Helmer rose through the ranks at Bayern Munich and even took the captain's armband in the late '90s when they won the Bundesliga title three times. He would play for Bayern Munich for seven years before making an ill-fated move to Premier League side Sunderland where he was used in just two matches and deemed too old to play.