6 famous players who switched between Bayern Munich and Borussia Dortmund
190.37K //
Timeless
Bayern Munich and Borussia Dortmund have dominated the German Bundesliga for more than 50 years. While Bayern have amassed a total of 26 league titles, Dortmund have won the league eight times. The rivalry between Bayern and Dortmund isn't exactly a derby, but it is one of the most followed Bundesliga games of the season. In recent years, Dortmund have clawed their way back up to the top and have been the only club to consistently give Bayern a run for their money, even beating them to two consecutive league titles in 2010/11 and 2011/12.So it is always big news when a player makes the switch between the two clubs. We list down six players who have exchanged the red kit for the black-and-yellow and vice-versa.
#6 Robert Lewandowski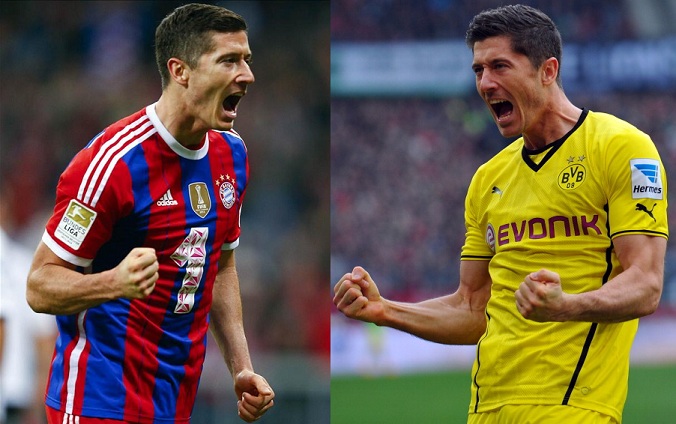 The Polish striker made a name for himself when he moved to Borussia Dortmund in 2010 and won the hearts of the BVB faithful with a debut goal against derby rivals Schalke in a 3-1 win. Back then, he wasn't the preferred striker up front with Lucas Barrios in the side.
But an injury to Barrios was all the invitation Lewandowski needed and he stepped up to forge a career at Westfalenstadion with an average of 31 goals a season in his next three seasons – the biggest highlight being the four goals he scored against Real Madrid in a Champions League semi-final match.
Sadly, a dispute with the board with regard to his low wages led to the striker leaving Dortmund for free and even ended up signing a pre-contract with Bayern Munich in January 2014 – with five months of the season still left to play. Although he was promised higher wages than the €1.8 million he was earning annually, the deal never materialized and Lewandowski left on a Bosman transfer.
Fans weren't too happy with his decision and even stole the tyres from his car, leading him to hire a security detail for his final months at Dortmund.