9 reasons why Ronaldo is the most complete striker of all time
44.80K //
Timeless
Scoring goals is the hardest and most important task in football so it is no surprise that it's the goalscorers who regularly claim all the plaudits. Regular goalscorers are like gold dust and only a select few manage to encapsulate worldwide fascination. Each generation has been blessed with one or two immortal icons, but who is the greatest attacking force ever?In my opinion, it has to be Ronaldo. Nobody can match the unique skill set and heroic achievements and he simply must be at the summit of all-time greats. Here are nine reasons why the Brazilian remains the most complete No.9 ever:
#1 Consistency all over the world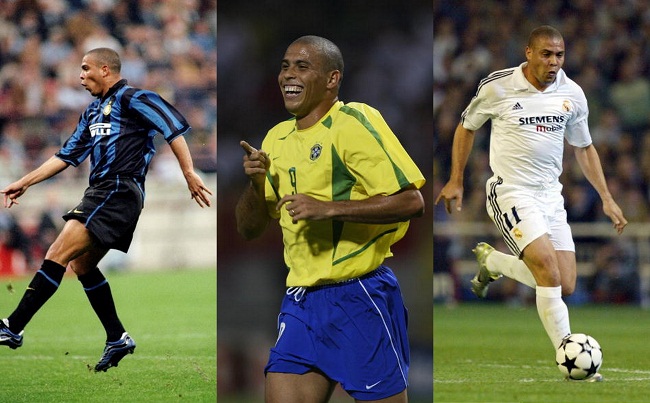 Some strikers are better suited to one style of football and consequently find goals easier to come by in one particular team or league. Ronaldo, on the other hand, scored goals aplenty regardless of where he played. His exceptional talent was not only rewarded with over 400 goals over the course of an illustrious career, it additionally saw him land silverware in every country he played.
Adapting to different leagues and styles is the calling card of a truly gifted attacking player and Ronaldo's incredible results in Brazil, the Netherlands, Spain, Italy and the international arena underline his ability as a well-rounded phenomenon.
And his adaptability didn't stop at changing to certain philosophies either.
#2 Fighting back from serious injuries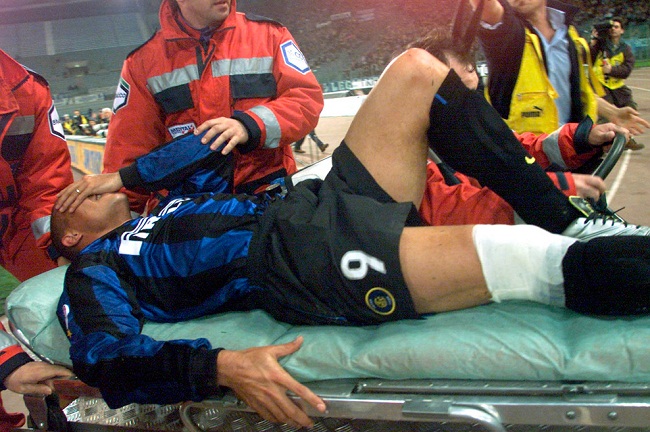 Serious injuries have thwarted the careers of many world stars. But not Ronaldo Luis Nazario de Lima. Despite suffering two potentially career-ending knee injuries during his early 20s, after previously suffering a season-ending one during his teenage years at PSV, the Brazilian legend bounced back to claim football's ultimate prize in the summer of 2002 as well as a third World Player of the Year award in the same year.
The horrendous injuries certainly took their toll and Ronaldo was forced into adapting his game to cope with his declining pace, particularly towards the latter stages when prescribed medication caused the striker to balloon in size.
Even so, his intelligence and other attributes ensured an impressive scoring ratio until he finally hanged up his boots up in 2011. Theoretical questions of what the Brazil legend would have achieved without the injuries will forever keep football supporters guessing. Even with them, his place as the game's most complete striker is assured.
#3 The original Ronaldo step-over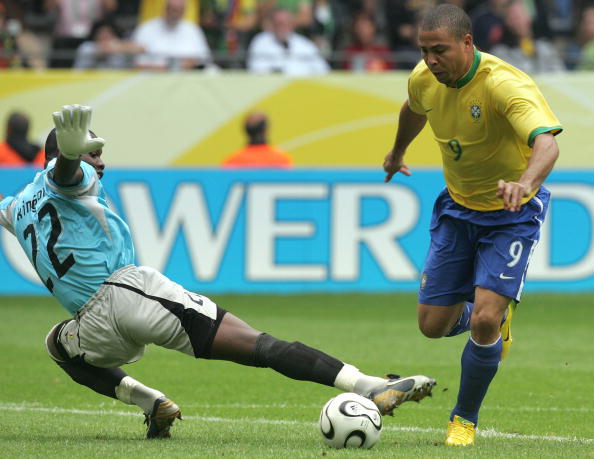 In the entire history of football, only a handful of players have perfected a skill to such a degree that their name becomes synonymous with the move. There's the Cruyff turn, the Zidane roulette and, of course, the Ronaldo step-over.
Fans of the modern game might associate the step-over with the current Ronaldo, but the Brazilian superstar was bamboozling opposing defenders with his variation long before Cristiano introduced his Hollywood showpiece. As is often the case: the original easily outclasses the imitation.
Unlike the current Real Madrid star, who regularly provides his variant primarily for the cameras, Ronaldo's chief aim was always to beat his opponent and his trademark step-over was often the key to unlocking defences. Even when rivals knew what was coming, the speed and agility of R9's manoeuvre meant it was almost impossible to stop.
In terms of one move regularly resulting in goals, Ronaldo's step-over ranks No.1.
#4 Rewriting the Forward\'s blueprint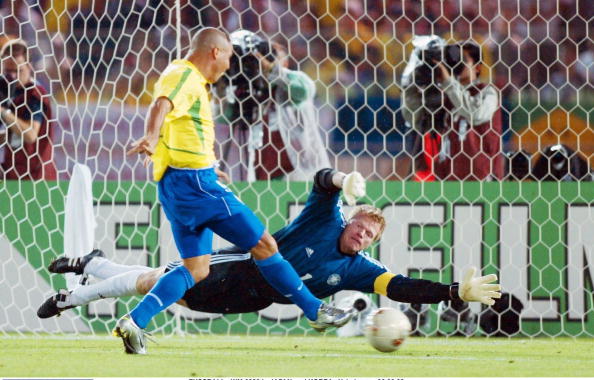 Very few footballers reach the heights that Ronaldo did; fewer still manage to do it whilst completely altering our expectations of world-class players. Ronaldo didn't just make the No.9 shirt his own, he set the bar to new heights by overhauling the job description of an elite forward. Goals were fundamental to the Brazilian's game, but he also added so much more.
Compatriot, teammate, and fellow legend Roberto Carlos has eulogized over Ronaldo's genius. He said:
"Ronaldo is as important as the president. Before him, we only had penalty box strikers, but when Ronaldo got the ball, he dribbled and scored.
"He did one versus one, delivered crosses and knew how to finish off opportunities. That is why he was called Fenomeno."
A phenomenal striker with an equally phenomenal impact on the beautiful game.
#5 Using his head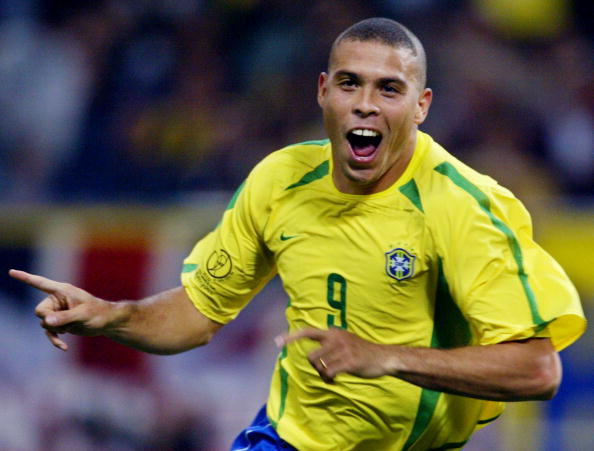 When remembering the Brazilian brilliance, most will conjure up thoughts of dazzling runs and blockbuster strikes. However, Ronaldo also possessed exceptional heading ability and built up an impressive showreel of nodded goals during his career. Whilst the iconic striker boasted many strings to his bow, his immense quality inside the 18-yard box emphasised his genius.
Ronaldo's star heading attributes meant that, when required, he could revert to the classic old school No.9 role and become one of the greatest poachers that world football has ever seen.
#6 Dragging Brazil to a fifth World Cup title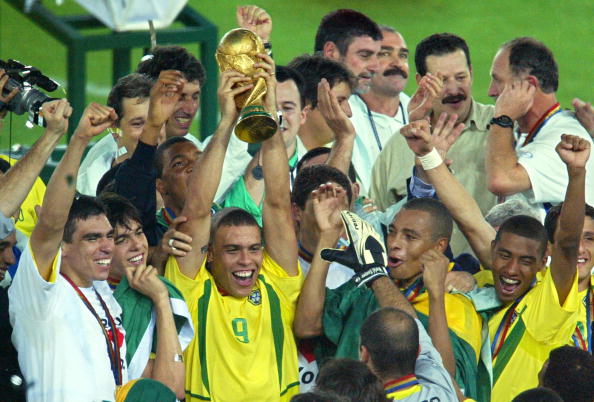 Every football fan recalls Brazil's heroic 2002 World Cup charge in South Korea and Japan, but it's easy to forget just how influential the mercurial striker was in securing the sport's ultimate prize. The impact of a ruptured cruciate ligament suffered two years previously had restricted Ronaldo to minimal playing time leading up to the tournament, ultimately resulting in many critics writing off both his and Brazil's chances of success.
However, an inspired Ronaldo fired Brazil to the trophy with eight goals which included a brace in the 2-0 final win over Germany. His importance to the team was plain for all to see, but it's made even more evident when looking at the Selecao's performances without him.
Without their talisman, Brazil had struggled throughout the qualifying stages and only just scraped through to the main tournament. Once Ronaldo had returned, though, the squad was transformed into world champions.
Need we say more?
#7 Man for the big stage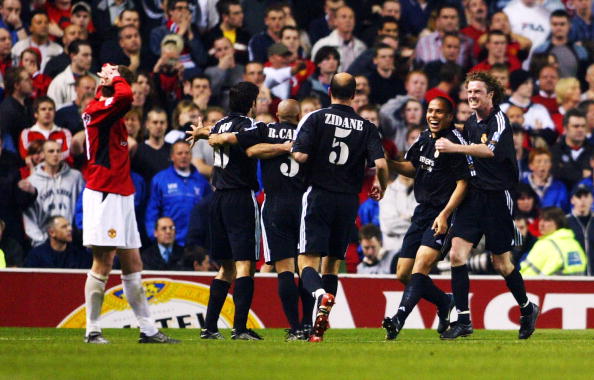 It doesn't get much better than firing your country to the World Cup trophy, but that month of magnificence was far from an isolated chapter of inspiration and Ronaldo was always ready to perform on the big occasion. The Brazilian netted the only goal in Barcelona's 1-0 UEFA Cup Winners' Cup in 1997 before following that up with Inter's third in the UEFA Cup final just 12 months later. Moreover, on the international stage, his heartbreak in the 1998 World Cup final was sandwiched by goals in the Copa America finals of 1997 and 1999.
However, one of his most memorable club performances came via the heroic Champions League hat-trick against Manchester United in 2003. It was a performance so incredible that it garnered a standing ovation from the Old Trafford crowd.
Ronaldo's penchant for big-game heroics continued during his latter career, highlighted by a goal in the 2009 Copa do Brasil final, whilst he also notched plenty of crucial derby goals throughout his remarkable career.
#8 Popularity and praise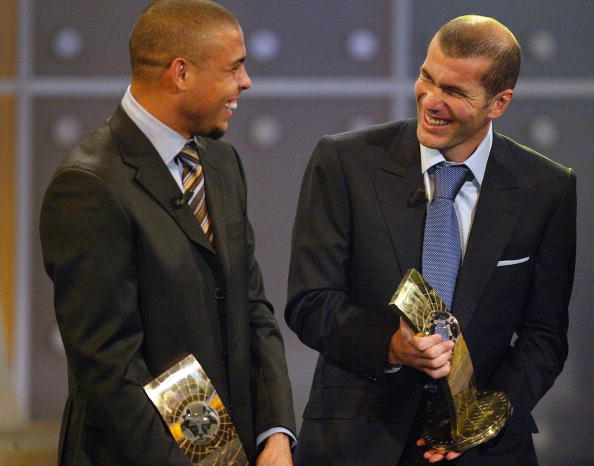 Ronaldo will forever be remembered by fans as the greatest striker of a generation and arguably one of the best players in the history of football. Perhaps more important than the public reception, though, is the reaction of his fellow professionals.
Contemporaries of the three time World Player of the Year have often described Ronaldo as the greatest ever. Fellow superstar Zinedine Zidane labelled him his best ever teammate, whilst current stars like Neymar and Lionel Messi have openly cited the mercurial striker as an inspiration during their early days.
The army of Ronaldo advocates is further supplemented by several pundits and commentators, ensuring the Brazilian's name will always come up in conversations regarding the world's best ever all-round striker.
They can't all be wrong.
#9 The ultimate Goalscorer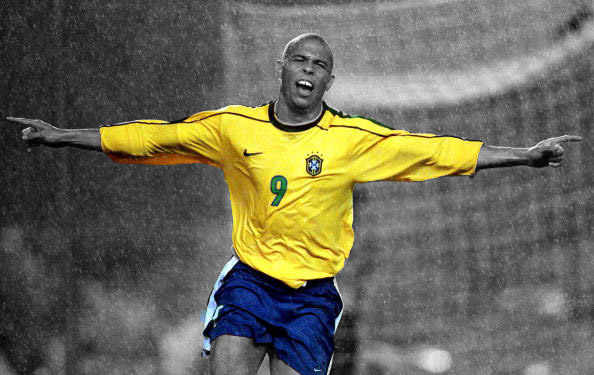 At the heart of any top striker, though, is a natural quality to score goals. Ronaldo was certainly blessed in that department.
Ronaldo scooped several Golden Boot awards during his time and additionally, at the time, became the World Cup's top scorer with a return of 15 goals, although that tally was later surpassed by Germany striker Miroslav Klose in 2014.
Not only did the Brazilian legend find the net with unrelenting regularity, he did so in fittingly incredible fashion. The iconic No.9's highlight reel ranks amongst the very best in football history. And the variety of goals confirms his place as the beautiful game's most complete striker ever.
Enjoy.