Spanish Super Cup: Real Madrid 1-1 Atletico Madrid - Five Talking Points
18.50K //
20 Aug 2014, 09:21 IST
Atletico Madrid kickstarted their 2014/15 campaign with a 1-1 draw away to Real Madrid in the first leg of the Spanish Super Cup. Substitute James Rodriguez looked to have scored the winner in the 81st minute, but Raul Garcias 88th minute strike meant that both sides gointo the second leg on Friday with the tie hanging in the balance.Here are fivemajor talking points from the game.
#1 The fans dont want to let go of Angel Di Maria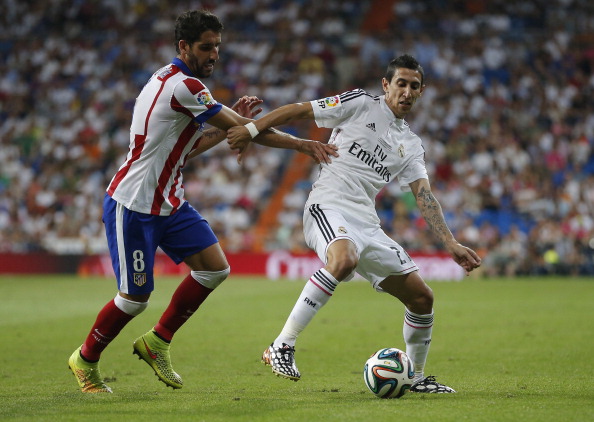 For fans to root for a player, he needs to possess an undying spirit and a willingness to win above and beyond the prodigious talent he possess with the ball at his feet. At Real Madrid, there is currently one player that the fans are desperate to hold onto as he has all of the aforementioned qualities. When Luka Modric came off, there was a huge roar, not because he had a bad game but because of the arrival of Di Maria.
The Man of the Match in the side's Champions League final triumph came on to rapturous applause and changed the entire complexion of the game. As soon as he came there was pace and dynamism injected into the attack. However, for all of his good work, he might well be sold, to Manchester United if they can stump up the €60 million that Real Madrid demand. The club need to balance their books and do to so they must sell him and given the plethora of options in midfield and attack, the Argentine winger seems to be expendable. But both the fans and the coach both hold the player in high regard, but none of that will matter if owner Florentino Perez decides to sell him.