Top 10 players never to have won the Ballon d'Or
62.21K //
Timeless
Remember when everyone thought that Franck Ribery deserved to win the Ballon d'Or in 2013 or Wesley Sneijder in 2010? They are not the only ones who have been unlucky. There are other players who had outstanding seasons with club or country, but never won the Ballon d'Or.The following top 10 players have never won the Ballon d'Or:
#1 Thierry Henry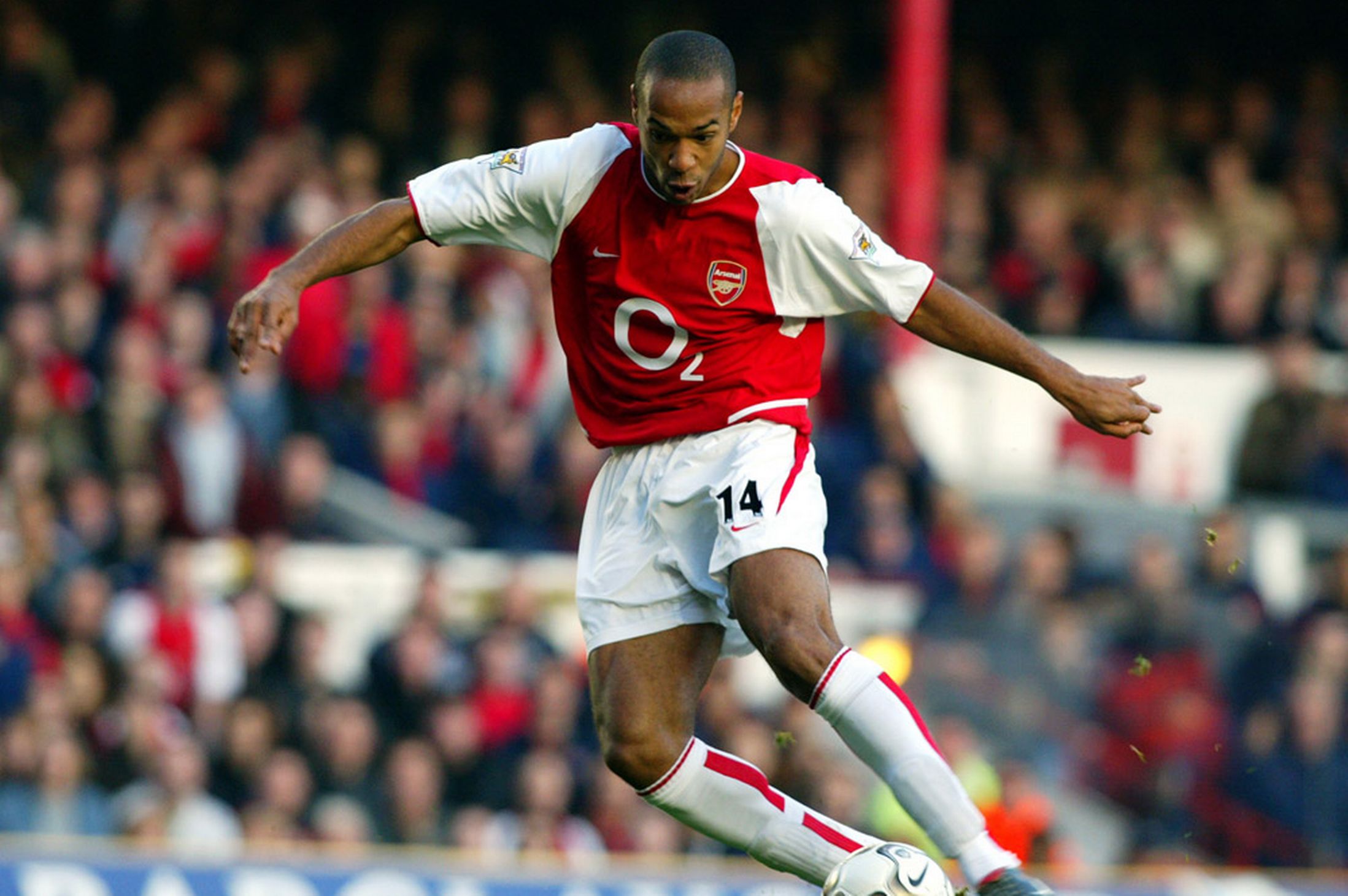 Thierry Henry definitely deserved the Ballon d'Or at some point his Arsenal career. He has certain records that might never be broken in EPL which includes most Premier League Golden Boots, 5 French Player of the Year Awards, Arsenal's all time top Goal Scorer, France top goal scorer and 3 time FWA Player of the Year. Between 1999 and 2007, Henry scored 226 goals for Arsenal, for whom he won two Premier League titles and three FA Cups.
What's more, the Frenchman was the focal point as the Gunners went the entire 2003-04 campaign unbeaten in which he scored 30 goals in the league alone. The 2004 winner was Milan striker Andriy Shevchenko and while he did help his team win the 2002/03 European Cup by netting four goals in 11 appearances, this was sub-par when compared to Henry's seven goals in 12 European appearances the same year. Henry was also behind Deco and Ronaldinho, coming fourth.
The next season, both scored similarly in Europe. However, Henry's league goal tally surpassed Shevchenko's. Later there would be domestic and European success with Barcelona, but the Ballon d'Or remained elusive. Henry finished second once, when he was pipped by Juventus and Czech Republic midfielder Pavel Nedved in 2003.
Henry made the top three in 2006, but came third. That year, he lost out to Real Madrid centre-back Fabio Cannavaro, and even came behind Juventus goalkeeper Gianluigi Buffon, despite being the top goal scorer in England and second in Europe.
#2 Peter Schmeichel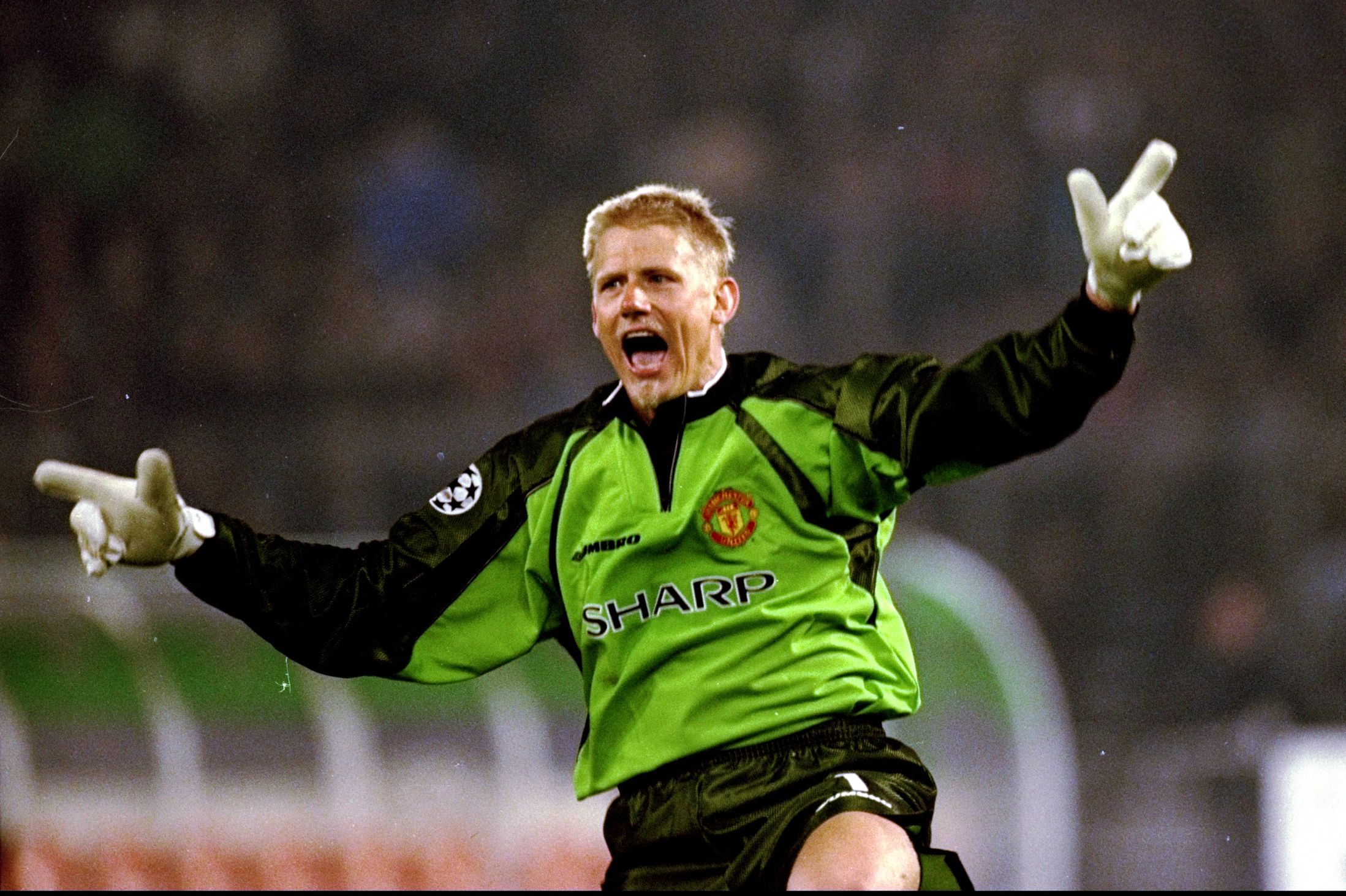 I always wonder how Schmeichel as a keeper could never ever win it. He has won the Euro Championship with Denmark in 1992 and has won the Premier League 5 times and Champions League once. We cannot take away the fact that on more than a few occasions he has bailed out Manchester United.
It's not as if goalkeepers never win the award. Lev Yashin won it and Peter Schmeichel should have too. Schmeichel was best known for the penalty that he saved against Arsenal taken by Dennis Bergkamp. He will always be in the top 5 goalkeepers of all time.
#3 Raul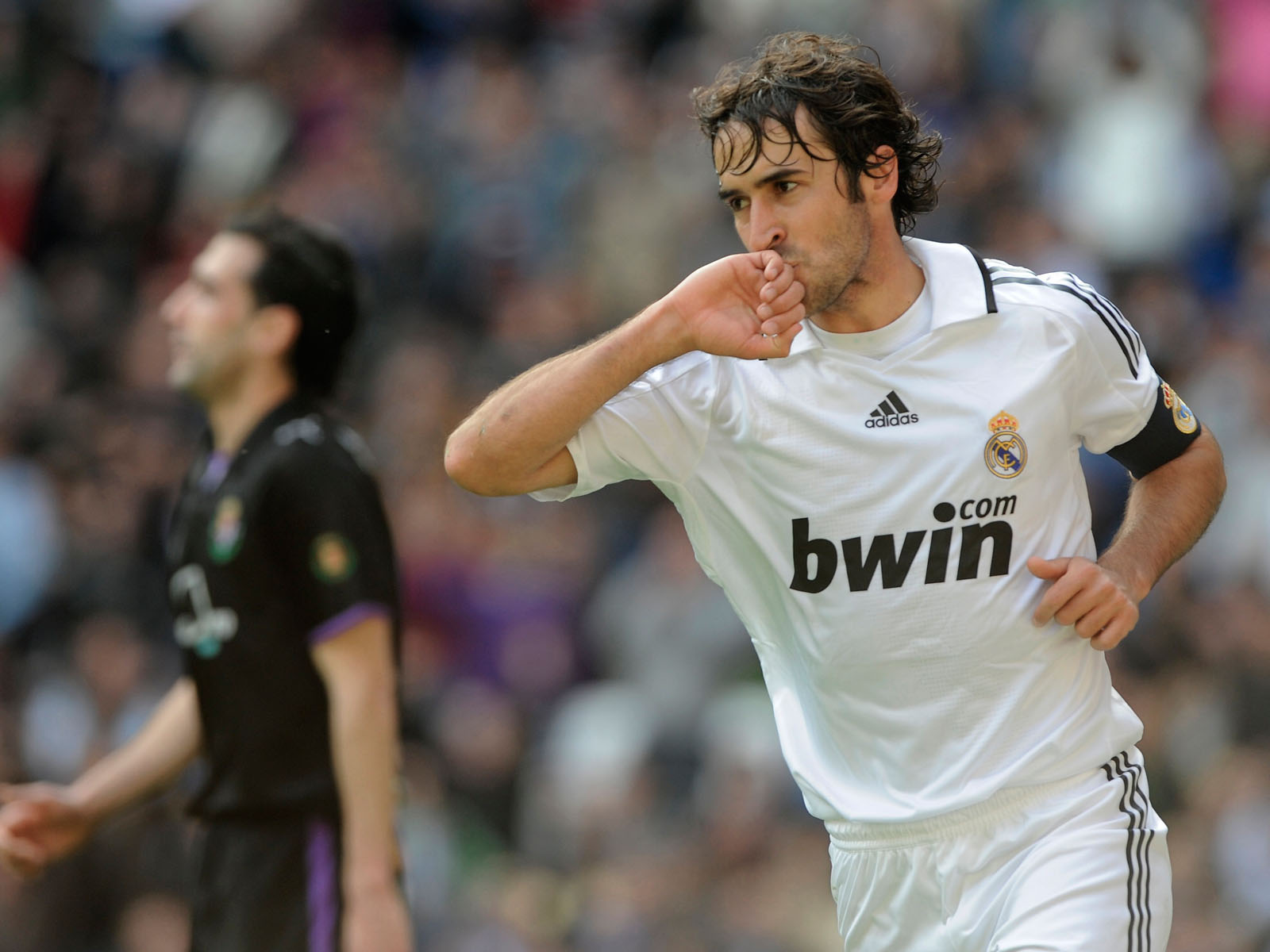 Raul has been described as the perfect goal poacher and because of this skill he lead Real Madrid's front line to La Liga glory 6 times and 3 UEFA Champions Leagues. He also had a brief, but successful, spell with German outfit Schalke winning two cups in two seasons. Raul is Madrid's all-time leading goal-scorer with 323 strikes and he also had an impressive international career netting 40 times in over a 100 appearances for Spain.
The 36-year-old will be the first to admit that he was not one of the most naturally gifted players who have ever graced the game, but he is still regarded to be one of the best footballers who have ever pulled on Real Madrid's famous white shirt. Many of his 323 goals were important ones, including a goal in the 2000 and 2002 European Cup finals. Even so, none of that was enough for him to claim the top gong. He came closest in 2001, finishing runner-up to Liverpool's Michael Owen.
#4 Paolo Maldini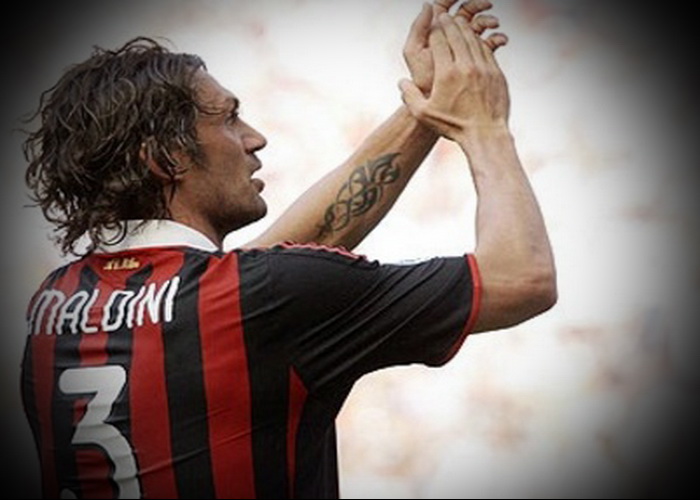 Paolo Maldini never won anything with Italy, but neither have Cristiano Ronaldo or Lionel Messi with their respective countries. With 7 Serie A titles and 5 UEFA Champions Leagues, he was arguably the game's greatest defender because he was remarkably composed in situations where any other defender would have crumbled or let in a goal. Only three defenders have won the award, yet Maldini is not one of them.
It appears that what ultimately cost him was a lack of trophies with the Italian national team. Take the other defensive victors, they all won an international tournament around the time of their triumphs. Franz Beckenbauer won the World Cup with West Germany in 1974, Matthias Sammer was part of the German side that claimed the European Championship in 1996 and Fabio Cannavaro captained Italy to the 2006 World Cup.
In 1994, when the Azzurri lost that year's World Cup on penalties to Brazil, Maldini was third in the running behind Hristo Stoichkov and Roberto Baggio. Maldini was also placed third in 2003 which was won Pavel Nedved playing for Juventus and Czech Republic at that time.
#5 Dino Zoff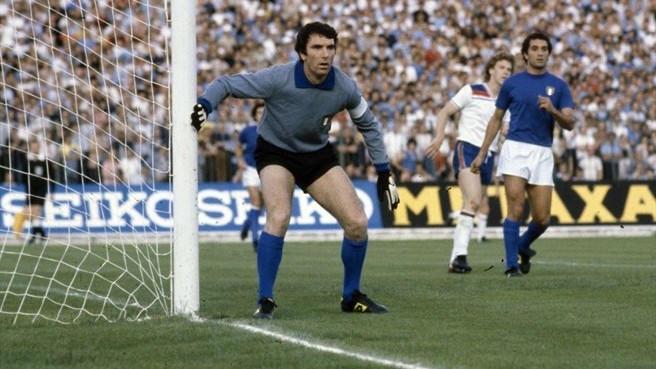 The Italian was without doubt one of the greatest goalkeepers of his era. With time at the likes of Udinese, Mantova and Napoli already under his belt, he moved to Juventus in the 1972-73 campaign and it was here that he would go on to write his name in football's record books. In an 11-year period from 1972-1983, the shot-stopper won 6 league titles, 3 Italian Cups and an UEFA Cup.
Zoff also had an outstanding international career appearing 112 times between the sticks for The Azzurri and he became the oldest player to win the World Cup when he was part of the Italian side that triumphed in Spain in 1982. He was placed 2nd in the 1973 Ballon d'Or award, which was won by Johan Cruyff.
#6 Patrick Vieira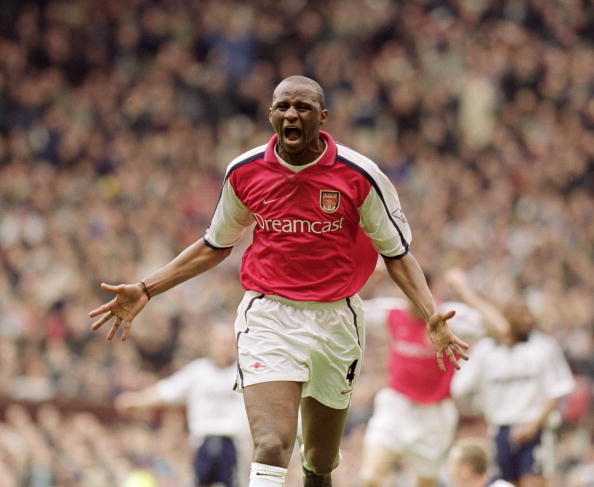 Love him or hate him, but you cannot ignore him. Patrick Vieira was even courted by his old adversary Manchester United because Sir Alex Ferguson knew that with Roy Keane and Patrick Vieira together, they not only would have dominated England, but Europe as well. He was part of the Invincibles of Arsenal that went unbeaten to clinch the EPL crown.
He was also part of the team that won the World Cup in 1998 and Euros in 2000. He combined technical ability with great power and the end result was a great warrior in midfield. he was never in the top 3 of the Ballon d'Or. Playing alongside the likes of Thierry Henry at club level and Zinedine Zidane in the National team, didn't help his chances much as the spotlight would have always been on those two.
#7 Alessandro Del Piero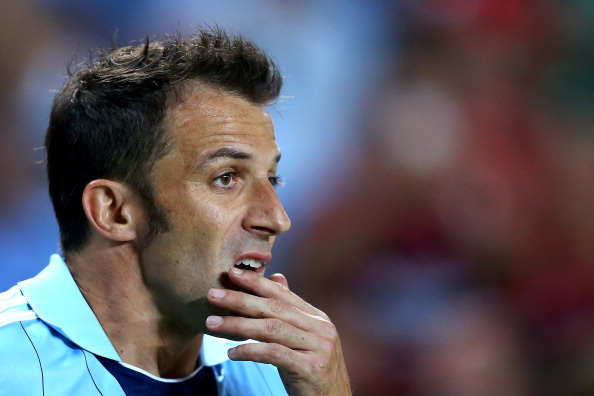 Alessandro Del Piero's ability on the ball won admirers all over the world during his time at Juventus, and as he was equally adept at setting up goals as scoring them. The former Italy international was also an expert from dead-ball situations, and his trademark was cutting in from the left flank and curling the ball into the far corner.
He won virtually every trophy available to him at club level while playing for the Old Lady, as well as the World Cup in 2006, but he has never come close to winning the Ballon d'Or. He is a 6 time Serie A winner and UEFA Champions League winner as well.
#8 Kenny Dalglish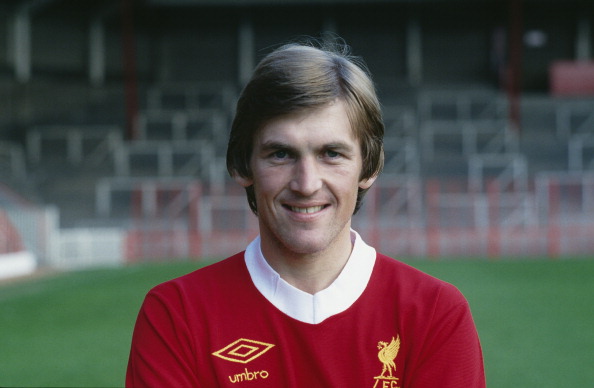 The use of the phrase 'Kop Legend' – a term used to describe many Liverpool greats, would fit Dalglish's name the best. The Scot, who started out at Celtic Park, was then brought to Anfield to replace Kevin Keegan and it was here that he would go on to edge his name in football folklore. He is rechristened as 'The King' by the Kop and is considered their Greatest ever player.
In his 12-year spell in England's North-West which started in 1977, the striker played an instrumental role in scripting some of the greatest moments in Liverpool history. He would go on to win an astonishing 23 separate titles in that time, firmly cementing the club's status as an English and European super-club. He spearheaded the Liverpool side that won European Cups in 1978, 1981 and 1984.
He should have won the Ballon d'Or in 1983, but finished runner-up to current UEFA President Michel Platini, who won the award 3 years in a row.
#9 Steven Gerrard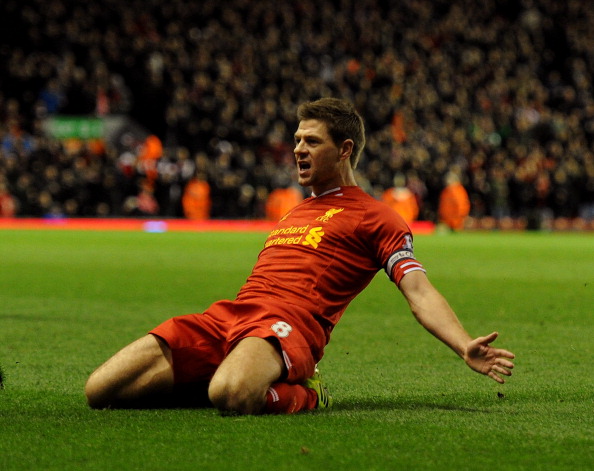 Possibly the thing that stopped Steven Gerrard ever coming close to winning the Ballon d'Or, was that he never won a major trophy with England. However, Gerrard wore his heart on his sleeve, be it for club or country and always gave his all in each match. He leads by example and has carried his club and nation single-handedly throughout his career.
He ignited Liverpool's legendary comeback in 2005 in the Champions League Final against AC Milan. His big-match-player status is enhanced when we discuss his goals scored in finals as he is also the only footballer to have scored a goal in an FA Cup, League Cup, UEFA Cup and UEFA Champions League finals. He has been in the PFA Team of the Year a record eight times.
He finished third in the Ballon d' Or race in 2005, which went to Brazil's Ronaldinho. He won the UEFA European Club Footballer of the Year in 2005 and should have won the Ballon d'Or as well. With him moving to America after a 17-year association with the Reds, it looks like his already full trophy cabinet won't be graced by the Ballon d'Or.
#10 Ferenc Puskas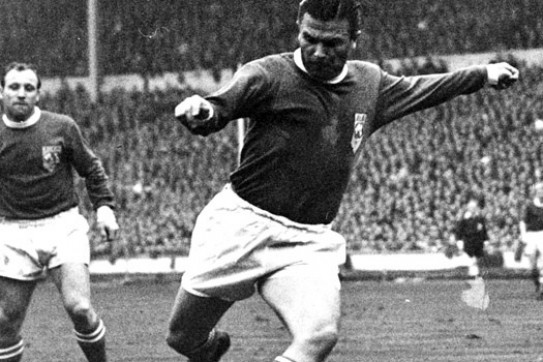 The original Galactico of Madrid.He outscored Alfredo Di Stefano and was the go to man in important finals. Scoring 514 goals in 529 matches, winning 5 consecutive European Cups and 4 trophies in La Liga, Puskas definitely was the most unlucky player of his era to never win the Ballon d'Or.
Puskas also fired in 84 goals in 85 outings for Hungary – what more did he have to do to win the Ballon d'Or? The truth is that the late Puskas was the victim of the quality of his teammates at the Bernabeu. Alfredo Di Stefano (1957, 1959) and Raymond Kopa (1958) both won it, whereas Puskas had to settle for second place in 1960, the year when Luis Suarez Miramontes won.
Had the award been implemented in the early 1950s, when Puskas helped his nation to the Olympic Gold and the World Cup final, his contribution would surely have been recognized with the Ballon d'Or.