Andre Villas Boas' sacking: Arguments for and against the decision
561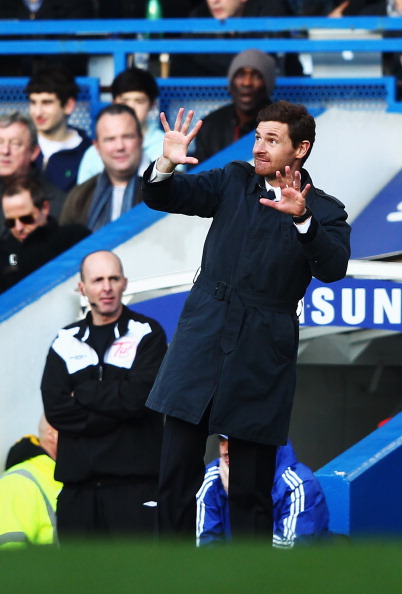 As everyone are aware by now, AVB was sacked a couple of days ago. For many, it was not a question of IF but WHEN.  Many fans found it harsh and premature, others saw it as a stitch in time while the rest thought of it as a typical Chelsea. Here are the reasons as well as the counter excuses that can be made for AVB's sacking.
THE PROJECT
To Chelsea's Old Guard: Either you retire a hero or see yourself play long enough to be considered a Villain #DarkKnightEdition
AVB's Stance: AVB had everything planned out. A three year project would be in place where the seniors or non-performing players would gradually be phased out of the team while youth would be injected at regular intervals. The new Sporting Director had been appointed to look after the Scouting of the youth and many new players such as DaVila, Oriol Romeu, Romelu Lukaku, Patrick Bamford had been bought by the club. Also talents such as Josh McEachran and Bertrand were regularly called up  to the first team with the hope that they would get more time to play.
The Fault: AVB had talks about the project, but wanted to implement it at the end of the season. He was afraid to play McEachran with veterans such as Lampard and Meireles available. Ryan Bertrand was never played in league matches other than in the FA Cup. Even during Ashley Cole's injury, AVB failed to give Bertrand a start. Instead of playing Bosingwa, an average player at Right Back, in a new position. Lukaku was introduced in the starting few games, but was never an option even though Torres wasn't  worthy of a start.
The Excuse: It isn't possible for a Manager to start experimenting with youth in the first season itself. A manager like Carlo Ancelotti also stuck to pretty much the same squad and got the trophies filling in the first season. Arsene Wenger is excused by the owners because they already know his managerial qualities. Even a trophyless season will do for the greater good of the Club. However, AVB is still untested in the Premier League and Chelsea are very strict in their ambition goals. Thus analyzing the performance for one full season and then taking decisions was thought of as a better alternative by AVB. However, with this stance he risked a top four contention, let alone title aspirations.
THE SIGNINGS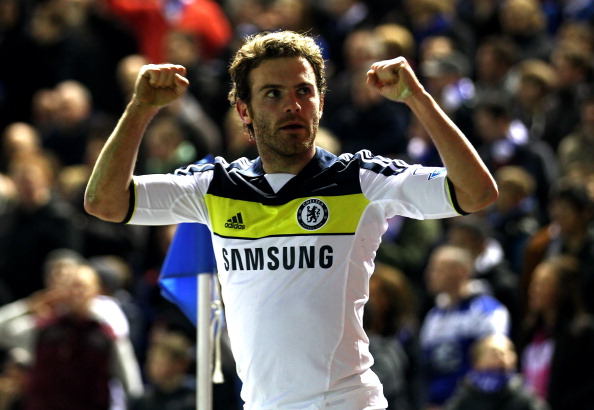 AVB's Stance: AVB has not been able to spend as much money as his predecessors this season. Usually every manager joins a club with his trusted players and his loyal staff.  Despite the tightened purse strings AVB brought  Juan Mata, Raul Meireles and Romeu Oriol in to the Starting XI. Also Sturridge was as good as a new signing for Chelsea. And surprisingly these were the few players who actually helped Chelsea go a level up.
The Fault: Overestimating the quality of the squad was the biggest regret AVB will have. The signing of Kevin De Bryune delighted everyone but sending him back on loan to the club he was bought from was not the best of decisions.
Picture This Scenario as an example:
Torres has been considered a flop by almost everyone but there are still a small percentage of people who think he doesn't get the delivery or the quality of passes he was used to from Steven Gerrard and the others. Due to this Juan Mata was bought in the summer. With Torres still not firing, reasons were given that Mata has been played out of position or has been over relied upon. In such a case, even if a average winger/playmaker was bought by Chelsea in January, at least Chelsea could decide once and for all if they would want to continue with the Torres Project.
Torres, obviously is going to have the same form till the end of the season and Chelsea will have to gamble if they have to sell a player who couldn't perform because of lack of deliveries or have to experiment for another year if another player can help him. This scenario could have totally been avoided by AVB.
The Excuse: Buying new players in the season will demote the chances of the upcoming players in the youth squad. And with Chelsea's new policy of signing players for the long haul at a reasonable price, the policy would have gone haywire. Also bids were made for players like Alvaro Pareira and William but they could not materialise. However this excuse too is not reasonable when signings are the need of the hour when Chelsea are in the final third of the season.
SENIOR PLAYERS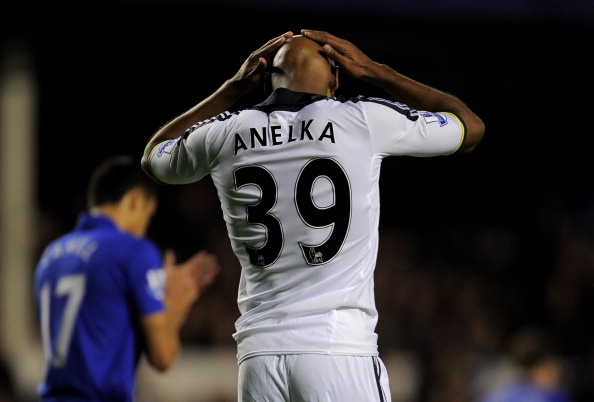 Dealing with the senior players would always be an issue when a young manager is left in-charge. Also phasing out old players would only take place if they aren't good enough and not just for the sake of it. With the old guard playing a prominent role season after season, AVB was required to have utmost skepticism and tact in dealing with such sensitive issues.
The Fault: Leaving out Anelka and Alex is one thing, not letting them train altogether and share the dressing room with the first team is definitely not the way players at Chelsea should be treated. Fabio Capello tried the same with Beckham a few years back when he wanted to move to Galaxy. However when he felt the need for Beckham's quality he didn't hesitate to call him back in into the first team for the greater good at Madrid. AVB's arrogance got the better of him. Also dropping Ashley Cole and Lampard was as good as challenging the icons of the Club, something the fans couldn't digest.
The Excuse: AVB wanted to use a high line of defense which he thought that the squad could easily mould itself to his liking. However, with Terry and Cole as fast as they used to be, the strategy proved to be a disaster. Players wanted to play in their natural positions and after a few bad results they lost confidence in the young manager's tactics because as per them; they had more experience than him to realize if something will work out or not. AVB was right when he explained that no player is bigger than the club itself. However, with AVB not conversant in handling player egos, he played into the hands of media speculation which caused the whole issue to inflate inappropriately.
GUTS AND GLORY
Louis Van Gaal used to Drop his trousers to show the Players he had the..You know..To Drop the players from the squad.
No one literally expects AVB to do that but with Roman assuring him that his job was secured for a long term (at that time), he should have been more aggressive in his tactics. His intelligence as a manager clearly showed in games with Valencia or Manchester City but he failed to carry it out week in week out.
The Fault: AVB felt the players and the owner was breathing down his neck and he has caved  in to their demands. He had his share of experimenting, but couldn't carry it throughout the season. His lack of courage can be summed up in the following questions:
Why not play Sturridge Upfront and Juan Mata in a free role in their natural positions?
Why not experiment David Luiz at a Right Back or Midfield against weaker teams just to see if it works out?
Why not Bring in Lukaku when Torres is misfiring and when Drogba and Kalou were away at the African Cup?
Why play Bosingwa at Right Back even after their below par performances?
Why not demand that his requirements of players such as Alvaro and Moutinho be met at any cost if they are deemed necessary in the Revolution process?
With a little courage, if AVB had taken decisions such as this, he could have been excused or at least stayed till the end of the season. You could say, "He Tried!!"
The Excuse:
The Excuse now can be a counter by AVB to Chelsea. If Chelsea can hire a young manager for long term, then why not stick to their words? There was no guarantee that AVB would be a great manager, but then again there is no guarantee that they will be better off without him. It was obvious at the start of the season that such problems would creep up. But, decisions had to be made at the end of the season as to who has fared worse. The players or the manager? A pampered and overrated squad along with a confused Board is just precedent to the downward spiral for Chelsea. The decision about AVB may prove to be right at this point of time, but the work just doesn't end here. Chelsea's attitude that it values results more than philosophies is showing once again. Roman Abramovich has now directly blamed the players for the sacking of AVB and told them about the perform or perish policy he is adopting. This is very odd, but then again, this is Roman Abramovich.
My Opinion: I felt he was a good manager who came to Chelsea at the Wrong time.  An Ideal Situation is to sell players in the summer and then re-sign AVB to make a fresh start to his project. Yes, of course its not happening!