The Day in Sports: 4th March
News
05 Mar 2013, 12:14 IST
1.33K
1. City still in the hunt as Tevez sinks Villa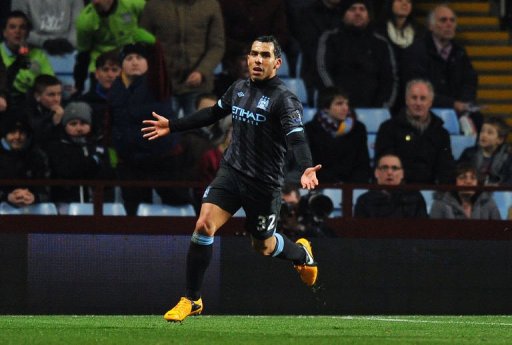 Manchester City's Argentinian striker Carlos Tevez celebrates scoring the opening goal during the English Premier League football match between Aston Villa and Manchester City at Villa Park in Birmingham, England, on March 4, 2013. Tevez kept Manchester City's faint title hopes alive as the Argentine striker fired the champions to a 1-0 win at struggling Aston Villa.
2. Cheteshwar Pujara scores a double century against Australia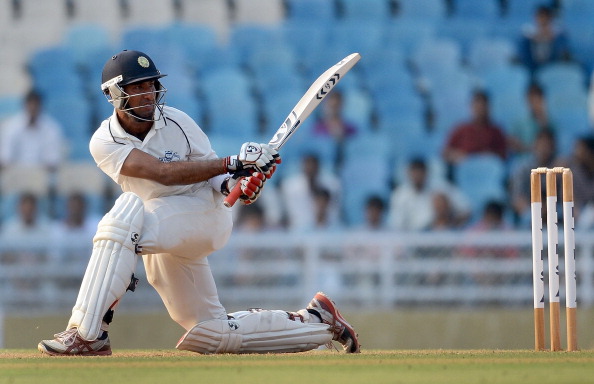 Cheteshwar Pujara struck his second Test double century to ensure a huge first-innings lead as hosts India took a stranglehold of the second cricket Test against a hapless Australia on Monday. Pujara's knock of 204 and his record 370-run partnership with Murali Vijay (167) helped India pile up a commanding 503, giving the hosts a lead of 266 runs on the third day at the Rajiv Gandhi International Stadium.
3. Form counts for nothing in United game – Mourinh0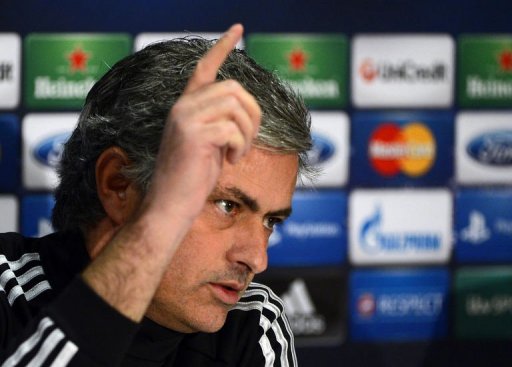 Real Madrid's Portuguese coach Jose Mourinho holds a press conference at Old Trafford stadium in Manchester on March 4, 2013, on the eve of their second leg of the Champions League last 16 football match against Manchester United.
4. Guam 0-4 India – Sunil Chhetri bags brace in second half rout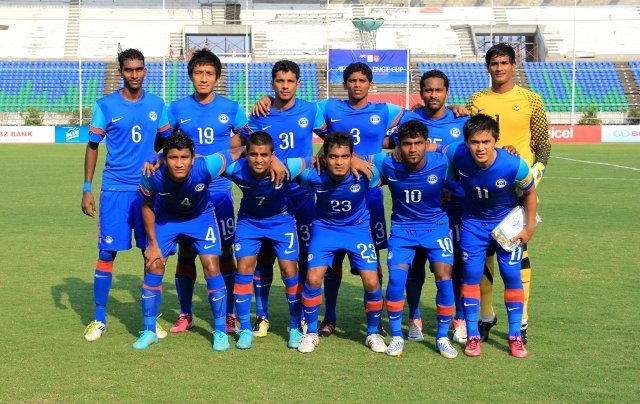 Four second-half goals saw India thrash minnows Guam 4-0 in their second Group A match of the AFC Challenge Cup 2014 qualifiers in Yangon, Myanmar on Monday.
5. Pakistan to play in India after 7 years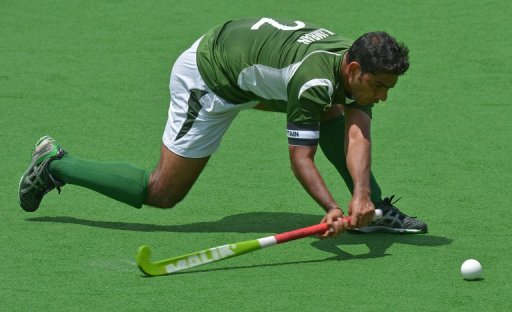 Captain Muhammad Imran of Pakistan makes a pass during a quarter final at the Men's Hockey Champions Trophy in Melbourne on December 6, 2012. Pakistan's hockey team will tour India next month after a nod from New Delhi for the first five-match series between the South Asian rivals in nearly seven years.
6. Saina to lead Indian challenge at All England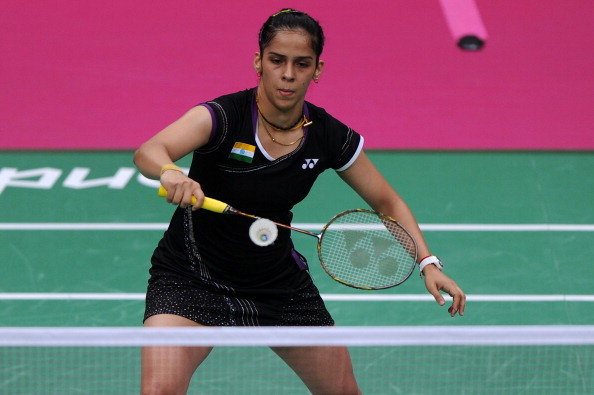 World No.2 Saina Nehwal will lead the Indian challenge at the All England Open Badminton Championships starting Wednesday at the National Indoor Arena here.
7. Ricky Rubio all set to face the Miami Heat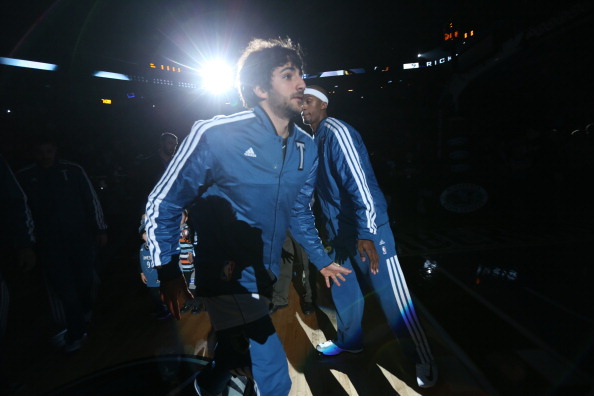 Ricky Rubio continued his strong all-around play with 14 points, eight assists, five rebounds, and six steals but couldn't help it as the Miami Heat set a franchise record with their 15th consecutive victory, defeating a depleted Minnesota Timberwolves team, 97-81. LeBron James finished with 20 points, but it was Dwyane Wade for whom Minnesota could not handle as he scored 32 points, got 10 assists and grabbed seven rebounds.
8. Hingis, Long among five elected to Hall of Fame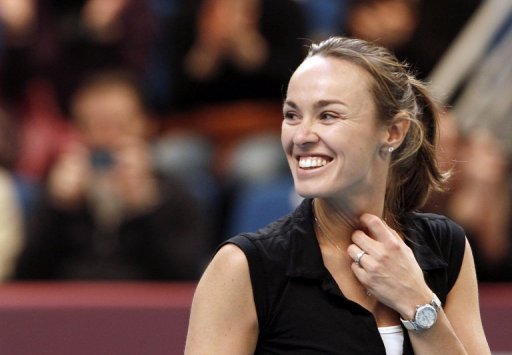 Switzerland's Martina Hingis smiles during her exhibition game as part of the Paris WTA tournament on February 12, 2012. Hingis and Australian legend Thelma Coyne Long were among five people named Monday as 2013 inductees into the International Tennis Hall of Fame.
9. Hockey World League Rd 2: Argentina stay on course for semifinal berth, pip South Africa 4-2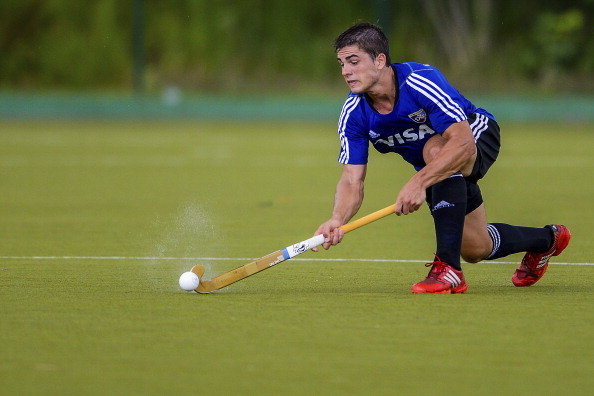 World number ten Argentina looked on course to make it to the men's Hockey World League semifinals after they put it across 12th ranked South Africa 4-2 in the second Round 2 tournament, being played in Rio de Janeiro, Brazil.
10. Thompson holds off Ogilvy to capture first PGA title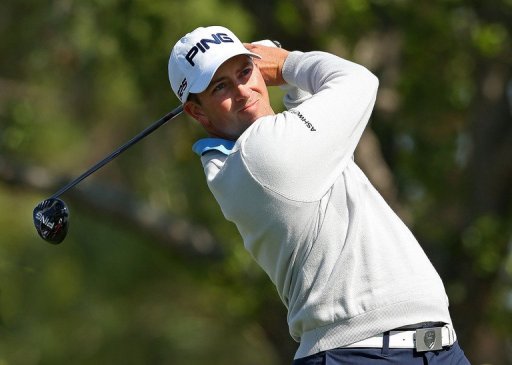 Michael Thompson hits his tee shot on the fourth hole during the final round of the Honda Classic at PGA National Resort and Spa on March 3, 2013 in Palm Beach Gardens, Florida. Thompson birdied the final hole to hold off Australian Geoff Ogilvy and capture his first PGA title, winning the $6 million Honda Classic by two strokes on Sunday.
You can check out the rest of the 'Day in Sports' series here.
And you can also have a look at the Sportskeeda calendar for future events.