Each of these athletes has had immense success, and in addition to their laurels has become a vocal advocate for the LGBTQ cause worldwide. The greatest in their respective sports, many of these athletes came out in a time that was not conducive to their sporting careers, that was not as understanding, aware or accepting of gay rights as it is today.Many lost sponsorships, fans and faced immense backlash, while others found public support.Each of them has now become a voice for the community at large, and use their fame to help other athletes and youth who may be struggling with their own sexualities.Here, we profile the 10 most successful LGBTQ athletes in sporting history.
#10 Thomas Hitzlsperger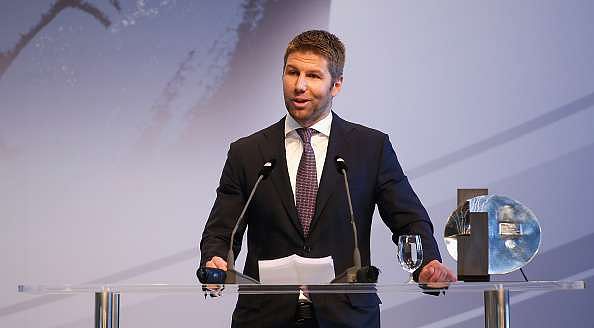 Former German international Thomas Hitzlsperger played for a series of Premier League clubs during his career, in addition to his time in the Bundesliga, where he spent the majority of his career. Hitzlsperger played for English club Aston Villa in the earliest part of his career as a professional footballer, following which he returned to Germany to play for StuttgartThe former midfielder became known for scoring long-range goals, and in his Premier League career was most notable for his stint at West Ham.He was capped 52 times for the German national side, and was part of the side that finished third at the 2006 FIFA World Cup, which saw Italy beat France in a contentious final, since part of footballing history for Marco Materazzi's headbutting incident with Zinedine Zidane.Plagued by injuries throughout his career, Hitzlsperger retired in 2013, last having played for Everton.It was following his retirement that the German came out as gay, making the announcement in an interview with German newspaper Die Zeit. He spoke to the paper about self-acceptance and coming to terms with his own sexuality, talking about how 'uncomfortable' it had been for him to hear jokes directed as homosexuals as he sat around."It's been a long and difficult process," he said in the interview of his coming out."Only in the last few years have I realised that I preferred living together with a man. I was never ashamed of being who I am but it was not always easy to sit on a table with 20 young men and listen to jokes about gays."He mentioned that there was a serious lack of desire to address the issue in football, saying "You let them get on with it as long as the jokes are somewhat funny and not too insulting. Being gay is a topic that is ignored in football and not a serious topic in the changing room."Hitzlsperger spoke of his desire to help other queer sportspersons and said "modern football has no place for people from the Dark Ages or people with old-fashioned prejudices and I hope this will give courage to young people about to get into professional sport."Addressing sadly still commonly-held beliefs that gay men all display what are considered 'feminine' characteristics, he said in the interview that "... homosexuality and masculinity are not contradictions."He is the most famous footballer to have come out of the closet to date.
#9 Diana Nyad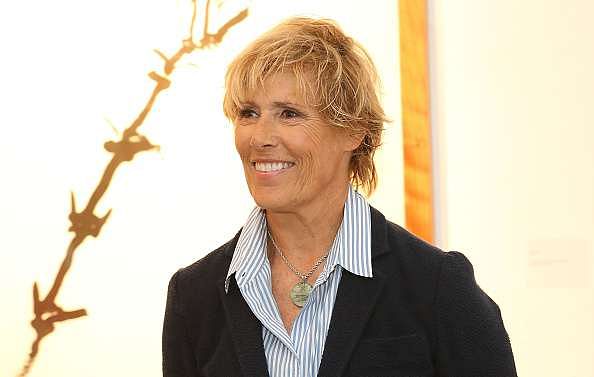 American swimmer Diana Nyad is the world's most iconic distance swimmer, setting records in 1979 that stand to date. Nyad broke a series of world records, swimming extremely long distances without a wetsuit.Initially wanting to compete in the Olympic games, Nyad saw her Olympic dreams crushed after a recovery from endocarditis left her unable to match her previous speeds. She had also been one of the top-ranked squash players in the United States of America, but chose eventually to focus on swimming instead.Swimming from the Bahamas to Florida, Nyad set new records across the men's and women's distance swimming; on her 30th birthday in 1979, the swimmer, over a 27-and-a-half-hour journey, traversed a staggering 164 kilometres in waters that were known to be inhabited by sharks, without the use of protective gear.In 2010, at the age of 61, Nyad began training again to traverse the distance from Cuba to Florida; she had first attempted this at the age of 28 when US travel restrictions to Cuba had just been lifted, but had then failed.After four failed attempts, the fourth of which saw her stung by jellyfish and unable to continue, Nyad succeeded on her fifth. At the age of 64, she swam without a shark cage from the Cuban capital, Havana to Florida.Openly lesbian, Nyad is a sports journalist who writes frequently on LGBT issues. She is a regular political commentator on issues affecting the LGBT community, and is a vocal and open figure for gay activism in the United States.
#8 Tom Daley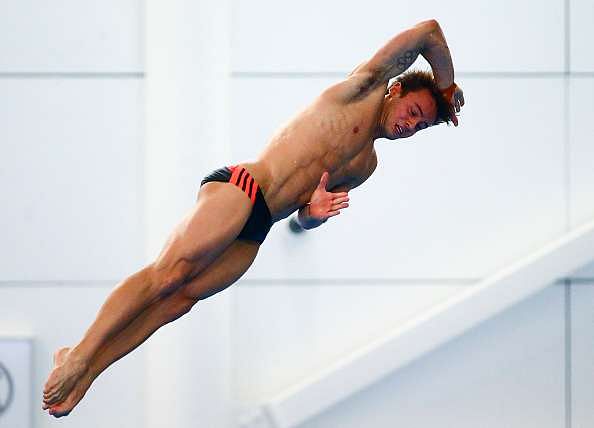 British diver Tom Daley was first spotted at the age of 7, and put into diving training soon after. He first took part in the National Championships in 2003, winning in the boys' 8-9 years category, and from then on began participating in and winning a series of bigger events that saw him noticed on the world stage.At only 12 years of age in 2006, Daley met the standards for qualification for that year's Commonwealth Games, held in Melbourne, Australia, but was unable to participate as a member of the English team due to his age.2007 saw Daley participate at the 2007 Australian Olympic Youth Festival despite the minimum age for that event being fifteen, with the young Briton only twelve at the time. He would go on to win the silver medal in the synchronised diving event.The following year, only 13, he won the senior title at the 10m platform diving at the British Championships - becoming the youngest ever athlete to do so. He qualified for that year's Beijing Olympics, and participated in both the individual and synchronised 10m platform events.One of Britain's youngest ever Olympians, Daley had top-10 finishes in each event - and following this was first permitted to appear in the FINA Junior Championships, having finally now met the age threshold for the event.His first significant international win came at the World Championships in Rome in 2009, where he won gold at the 10m individual platform event, a year after winning the same medal at the European Championships in Eindhoven, Germany.Daley represented England at the Commonwealth Games in New Delhi the following year, and took double gold - the second with teammate Max Brick. He found himself a local favourite for the 2012 London Olympics, and although he put in an initially strong performance in the team event that year, dropped behind in subsequent attempts to finish fourth.He eventually managed bronze in the individual event.Daley has since had immense success at the European Championships and the Commonwealth Games, adding to a growing list of gold medals.At 19 years old, Daley came out publicly in a YouTube video in 2013, and has since become engaged to his partner, Oscar-winning screenwriter Dustin Lance Black.
#7 Greg Louganis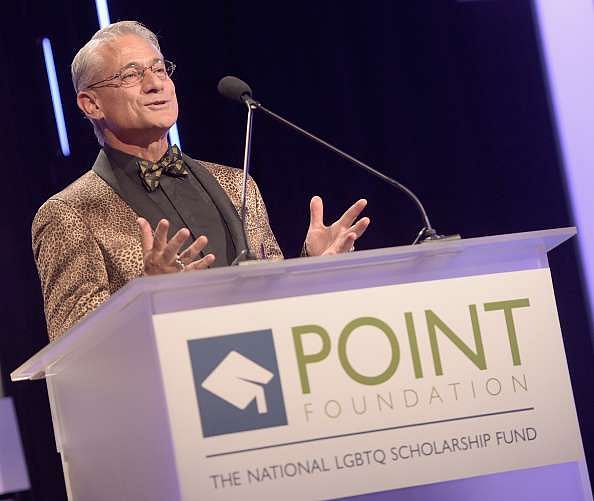 American Olympian Greg Louganis showed sporting promise since he was a baby. He began taking lessons in acrobatics, gymnastics and dance at only 18 months, although it was not until he was nine years old that he would begin training in the sport that he would be most successful at - diving.Louganis started at the Junior Olympics, and at only 16-years-old took part in the 1976 Olympics in Montreal - taking silver as he finished second in the 'tower' event. He would go on to win gold at the World Championships in the same event two years later, and was pipped for subsequent Olympic glory.He would likely have won, but the United States boycotted that year's Olympic Games - held in the Russian capital, Moscow, protesting the Soviet invasion of Afghanistan.An immensely successful Louganis made diving history as he became the first person in the history of the sport to be awarded a perfect 10 by each of the 7 judges in any stage of international competition, a laurel he achieved at the World Championships in 1982, where he won two titles.In 1984, Louganis won double gold at the Los Angeles Olympics, setting records with each of his scores in the process and winning top honours at both springboard and tower. At the subsequent Olympic Games in Seoul, Korea, Louganis took gold at the same events, in spite of hitting his head on the board attempting a dive in the earliest rounds.In 1988, following the accident, Louganis revealed that he had known for six months before the Olympics that he was HIV positive. He had always been openly gay, and spoke in his autobiography of his HIV diagnosis, struggles with his sexuality, teenage depression and revealed that he had gone through a long history of domestic abuse as well.In the immediate aftermath of his HIV diagnosis, living in an unaccepting culture, Louganis saw himself dropped by most of his sponsors and lost the majority of his endorsement deals in light of the revelations.He is a vocal advocate of LGBT rights, but most prominently works for HIV/AIDS awareness. In addition to speaking about his issues in his autobiography, Louganis is involved in extensive advocacy with the Human Rights Campaign, defending both the LGBT community and those diagnosed with HIV/AIDS.
#6 Caitlyn Jenner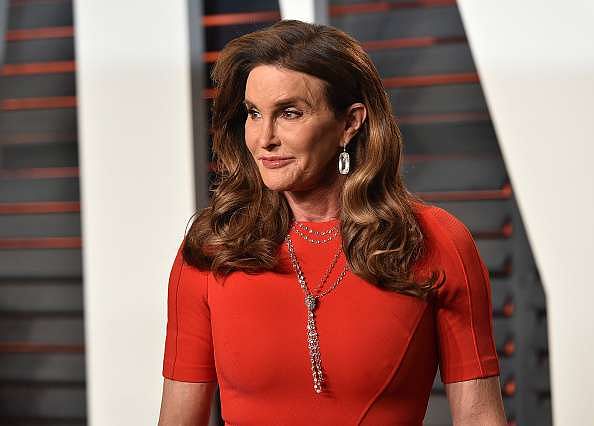 An Olympic gold medal-winning decathlete, Caitlyn, formerly Bruce Jenner, is one of the most well-known Olympians from the United States of America.Jenner participated in the decathlon in the 1972 Summer Olympics in Munich, finishing in tenth that year, but had been training in earnest for the next Olympics. In the lead up to the 1976 Olympics in Canada, Jenner was the American men's decathlon champion, winning that title in 1974, and the following year won the French National Championship title.Setting a number of world records, Jenner won 12 of the 13 decathlons she had participated in, failing at the pole vault at the AAU championships in 1975. But the intensive training had paid off, and Jenner's results at the 1976 Olympic Games in Montreal were extraordinary.Jenner achieved five personal bests on the first day of the men's decathlon, but in spite of this finished the day in second behind West German athlete Guido Kratschmer.As the days of the event progressed, however, Jenner proceeded to virtually lock out the tournament, with improving results each day. By the time the final event - the 1500m - had rolled around, Jenner did not need to win it to take the overall gold, but managed to catch up the leader and event favourite, Leonid Litvinenko of Russia.Jenner came out as transsexual in a 2015 interview, and revealed that she had been undergoing hormone replacement therapy for a significant time in the 1980s.She has now become a vocal advocate of LGBT issues in the media, and starred in her own documentary series chronicling her experience with gender dysphoria and transexuality.
#5 Justin Fashanu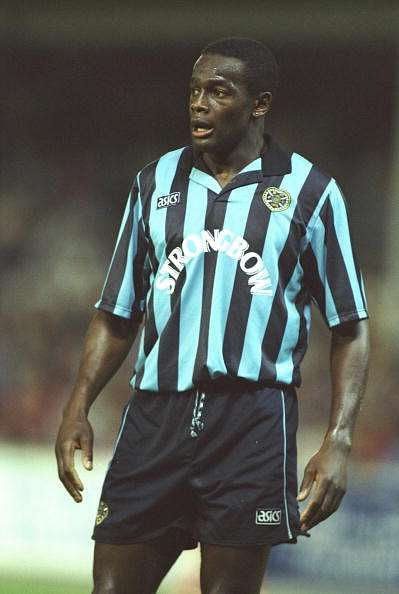 One of only two English footballers to come out publicly, the late Justin Fashanu had a difficult life from the outset. London-born Fashanu's parents split up when he was a toddler, and the footballer and his brother John were sent to a home for vulnerable children soon afterwards.Fashanu, although not out in the media, is largely believed to have been in living in London as an out man, and his football clubs were all aware of his homosexuality. In 1990, 29-year-old Fashanu came out in the press in an exclusive interview with English tabloid The Sun, revealing that he had also had an affair with a married member of the British parliament that year.
It was later revealed The Sun had largely invented most claims in the article, and Fashanu said that he had been offered money to stay in the closet at the time. He was also the subject of an exclusive interview with his younger brother John, who went on to deride his brother in the media.
The elder Fashanu is also said to have had career troubles after the revelations, with few clubs allegedly willing to sign him.
In 1998, a 17-year-old American man accused Fashanu of sexual assault, in an incident that allegedly took place at Fashanu's residence in Maryland, where homosexuality was illegal at the time.
Fashanu, who maintained that the pair had had consensual sex, said he had fled to England due to his sexuality and the lack of a fair trial in the United States. Struggling with the incident, allegations and what he believed to be the repercussions of coming out, Fashanu tragically committed suicide in Shoreditch, in his hometown of London.
#4 Amelie Mauresmo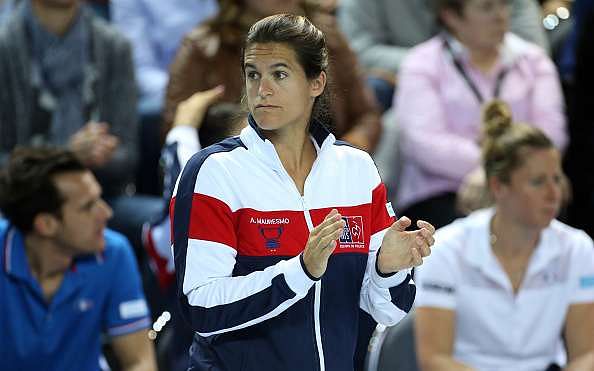 Once the top-ranked player in women's tennis, Amelie Mauresmo truly burst onto the tennis scene. The first time she made a Grand Slam final, the Frenchwoman was still a teenager, and had entered the 1999 Australian Open unseeded.The then World No. 29 had a dream run through the tournament, and was poised to meet tournament top seed and American former No. 1 Lindsay Davenport in the semi-finals, a match most, if not all, considered tilted in the American's favour.Battling her in three sets, with Davenport taking the first, Mauresmo staged a strong comeback to beat her and make her own first ever Grand Slam final at only 19 years old. She was up against reigning double champion Martina Hingis in the finals, and although the Swiss completely routed the Frenchwoman, Mauresmo had made her mark.A former Junior world champion, Mauresmo would win both her Grand Slams - the Australian Open and Wimbledon - in 2006, and has made the finals of every Grand Slam.She faced jibes during her career for being what the media derisively described as 'big built,' 'masculine' and other labels that Mauresmo chose to publicly shun or pay no heed to, in a sport where body image has in more recent years seen more acceptance, with the best in the history of the game, most notably Serena Williams, speaking out against detractors and becoming a role model for fitness and against what were insofar 'traditional' ideals of femininity on the tennis circuit.The same week the teenaged Mauresmo upset Lindsay Davenport, she came out publicly - voluntarily so, but following months of speculation in the media. At a press conference on tour, not only did Mauresmo speak openly about her sexuality, but also introduced to the press her partner at the time.She has spoken since of how her identity became that of a 'lesbian tennis player' rather than just a 'tennis player', but the announcement was met with significant public support - including from the then-Prime Minister of France.Mauresmo was met with unpleasant comments from her contemporaries at the time, both Hingis and Davenport among them. She has since received support from a player on the WTA tour who is secretly gay, but privately met the Frenchwoman to express her gratitude for coming out.The Wimbledon winner has been coaching World No. 2 Andy Murray since 2014, and the Scot dedicated his Rogers Cup victory over Novak Djokovic to Mauresmo, who last year gave birth to her first child.
#3 Ian Thorpe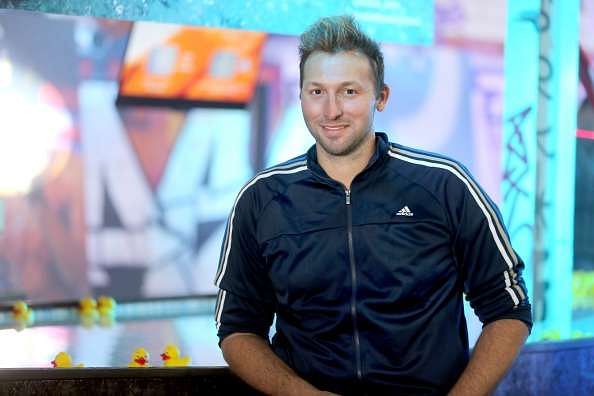 Freestyle specialist Ian Thorpe is one of the most decorated swimmers in sporting history. The 5-time Olympic gold medallist was the single most successful athlete at the 2000 Olympics in Sydney, Australia, taking 3 gold and 2 silver medals.He won 10 medals at the Commonwealth Games, and saw success early. At 14, Thorpe became the youngest ever swimming World Champion, and his career only looked up from there. Nicknamed the "Thorpedo" for his immense speed, he set a mammoth thirteen world records.
Thorpe won the 400m men's freestyle at the Olympics, Commonwealth Games, World Championships and Pan Pacific Games every single time until he took a break following the conclusion of the 2004 Olympics.
He continues, to this day, to remain the only man to have medalled across the 100-200-400m categories.
The Australian's sexuality had been hinted at and speculated about in the media for a number of years, with the swimmer denying implications that he was homosexual in his 2012 autobiography, called This is Me. In it, Thorpe said "….I am not gay and all my sexual experiences have been straight. I'm attracted to women." That had followed denials in 2009 and 2011, with Thorpe not only avowing he was straight but asking the media to "keep out" of his personal life.
Having retired from swimming in 2006 after what he described as "waning motivation," he sought to return to the sport but was unable to match qualifying times. Continuing work as a commentator and sports analyst, he chose in 2014 to come out in an interview with iconic British presenter Michael Parkinson on the BBC.
In the interview, Thorpe said he was "…comfortable saying I'm a gay man. And I don't want people to feel the same way I did. You can grow up, you can be comfortable and you can be gay."
He also expressed his desire to be a figure the LGBT community could look up to, saying "I am telling the world that I am gay … and I hope this makes it easier for others now, and even if you've held it in for years, it feels easier to get it out."
Thorpe had struggled for years with his own sexuality as he battled crippling depression, alcoholism and drug abuse, for which he checked himself into a rehabilitation facility. He saw immense support across the sporting world and on social media, and after years of being hounded by the media has said he has found comfort in publicly accepting his sexuality.
#2 Billie Jean King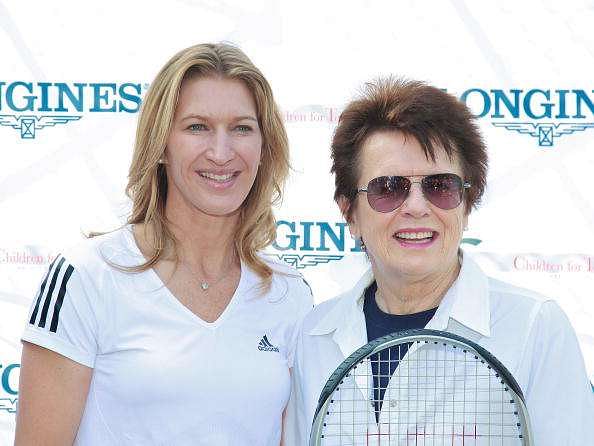 Former World No. 1 Billie Jean King has a list of titles that speak for themselves. With 12 Grand Slams in the singles, 16 in the doubles, eleven in the mixed doubles and a number of titles on the WTA tour, it is evident why the American icon is considered one of the greatest tennis players of all time.Born into a conservative Christian family in the 1940s, King married World Team Tennis founder Larry King (no relation to the news anchor) in 1965, and even during that marriage suffered a form of public 'outing' - although this was not with regard to her sexuality. King, without his wife's consent, put her name on a public list of women who chose to declare they had had abortions, an announcement Billie Jean had not wanted to make public at the time.It was during this marriage that Billie Jean became aware of her own sexuality, but did not at the time choose to come out publicly. It was only through a palimony suit filed by her former partner Marilyn Barnett, which would become public in early 1981, that Billie Jean was forcefully outed in the public eye.38-year-old King, who had wanted to retire from professional tennis that year, saw her retirement plans put on hold following that lawsuit; she went on to lose most of her sponsorships, endorsements, and long-term contracts, with several of her sponsors unsupportive of gay rights.In the lead-up to being outed, King, whose family was homophobic, was told coming out would end her career, anddue to her upbringing was unwilling to accept her own sexuality for a time.Since then, she has repaired her relationship with another eminent tennis player and LGBT icon - Martina Navratilova, with the pair both serving as vocal activists for the cause.
#1 Martina Navratilova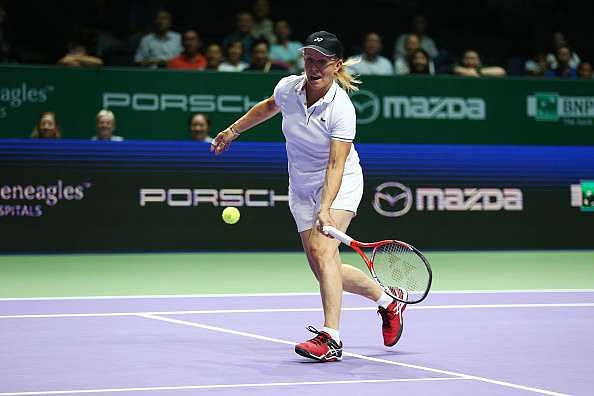 Considered one of the greatest tennis players of all time, Martina Navratilova has overcome several hardships in an illustrious tennis career that has seen her win more titles than any player in the history of the game.
Six years after Czech-born Navratilova moved to the United States, she revealed in a conversation with New York Daily News journalist Steve Goldstein that she was bisexual, and that her former partner was American feminist activist and writer Rita Mae Brown.
Navratilova was threatened with sponsorships being withdrawn, but eventually came out voluntarily - the first prominent athlete to do so publicly. Losing fans at the time, she has described in interviews how fans who once cheered for her would jeer and boo from the stands.
Despite Navratilova requesting the reporter not to reveal the information until she was ready to come out, the New York Daily News ran the story the following day, with homophobic spectators deriding her and withdrawing support for a player whose success in the game is as yet unmatched.
Having fled her native country and become American after a rough childhood which saw her father commit suicide, Navratilova was, in the United States, forcefully outed. Navratilova eventually used this to her advantage, and has since gone on to become an LGBT icon worldwide.
She has since come out as lesbian, and is a vocal campaigner for queer rights worldwide. The breast cancer survivor has hit out at homophobia in the media and is actively involved in marches, activism and political campaigning for the LGBT community.
Navaratilova married Russian businesswoman and longtime girlfriend Julia Lemigova in 2014, and is a constant presence at marches in addition to being vocal on social media, most recently publicly calling out homophobic remarks by Ukrainian player Sergiy Stakhovsky.