Since the early 2000s, prize money for women professionals in Tennis has been on the ascendancy although there is still a significant gap between what the top male players earn vis-a-vis the earnings of the top women players. In 1973, the US Open became the very first Grand Slam to award the same prize money to both men and women.
This was followed by the Australian Open, French Open and Wimbledon restoring parity in 2001, 2006 and 2007 respectively. Despite the pay parity in Grand Slams, men earn money at ATP level tournaments compared to women professionals competing in the WTA events.
According to Daniel Levitt of The Guardian, 71% of the world's top 100 men in the ATP rankings have earned more than women of the same ranking, on the basis of prize money per tournament played in the year 2018 so far.
No woman till-date has breached the 100 million dollar mark in career prize money. We take a look at the top-5 earners in women's Tennis.
---
#5 Victoria Azarenka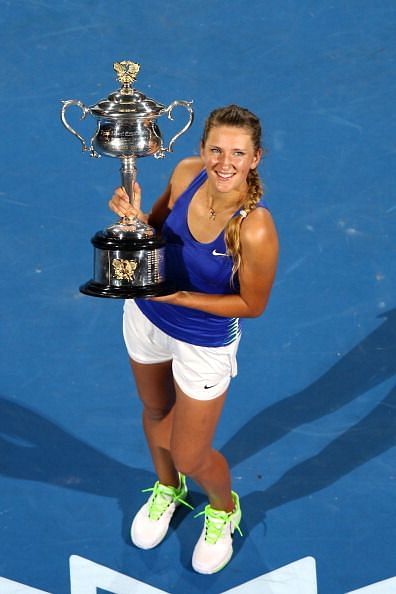 The Belarusian former World Number 1 who turned pro in 2003 has won the Australian Open twice and has won a total of 20 WTA Singles' titles including a joint second highest nine hard court titles. Victoria 'Vika' Azarenka has a career-prize money of $29,257,979 till date.
#4 Caroline Wozniacki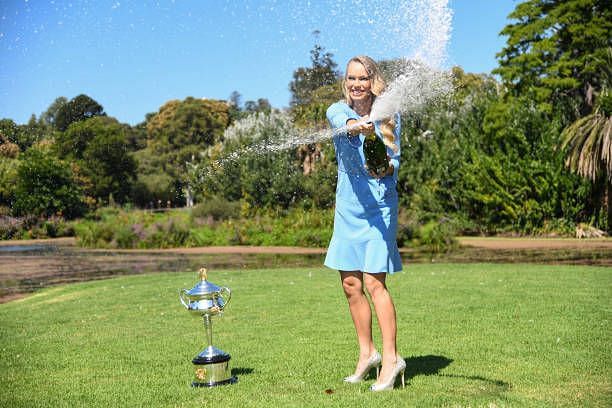 The current World number 2, Caroline Wozniacki rose to prominence in 2009 while still in her teens. She finished 2010 and 2011 on top of the rankings but failed to breakthrough at the Grand Slam level. She broke her barren spell at the Grand Slams when she clinched the 2018 Australian Open and re-claiming the World Number 1 ranking after a gap of 7 years. The Dane who is married to retired American basketball player David Lee has a career-prize money of $30,973,173.
#3 Maria Sharapova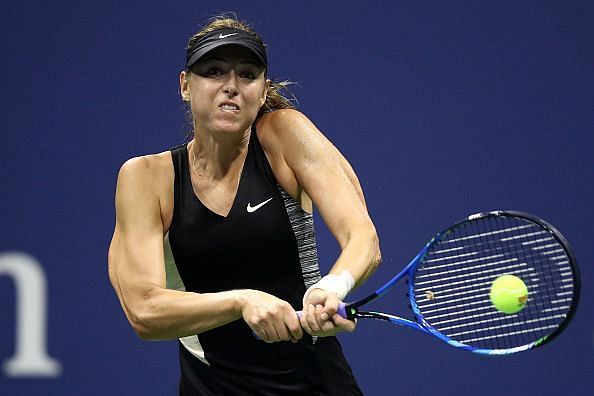 The favourite among shutterbugs, Russian Maria Sharapova won her first Grand Slam title at Wimbledon 2004 aged just 17. She is one of 10 women to hold the career Grand Slam a feat she achieved when she won the French Open in 2012.
The lanky Russian has a career singles win percentage of 79.72% and has won a total of 36 WTA events including 9 hard-court titles (joint second highest). Sharapova has won $38,342,119 in prize money till date.
#2 Venus Williams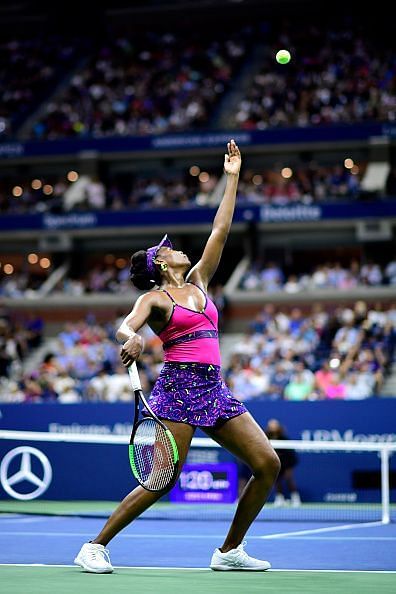 The elder of the two Williams sisters, Venus along with her younger sister Serena have re-defined women's tennis with their solid ground-strokes and power packed shot-making. Venus Williams has appeared in a record 80 Grand Slam tournaments.
Along with her seven Grand Slam Singles' wins, she also has won 14 Doubles' crown with her sister Serena and two Mixed Doubles' triumphs. Venus has won a total of 22 WTA tournaments and her prize money amassed till date is $40,931,048.
#1 Serena Williams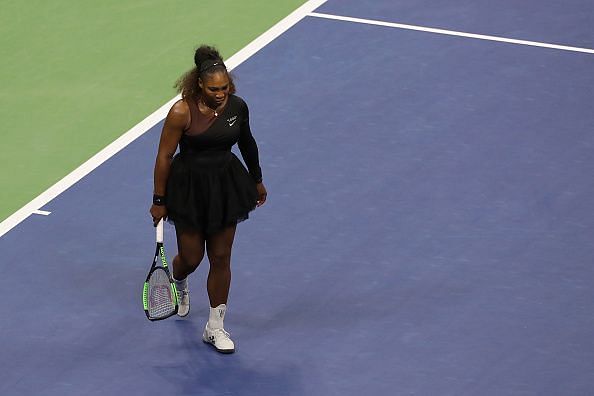 Widely considered to be 'The Greatest of All-Time', the powerful American is the most dominant player that Women's tennis has ever seen. Serena is on the cusp of history as she chases the elusive benchmark of 24 Grand Slam Singles' titles set by the Aussie great Margaret Court.
Serena has won a record 331 matches at the Grand Slam level. She has been named the 'Laureus Sportswoman of the Year 4 times. Serena has an impressive 89.01% winning percentage in Grand Slams second only to Monica Seles.
She has won a record 495 matches on hard courts. Her trophy cabinet comprises of 72 WTA Singles' titles, 23 Doubles' titles and 4 Olympic Gold medals. Serena's on-court prize money of $88,233,301 is more than twice of second-placed Venus Williams.