5 worst losses for Rafael Nadal on clay
5.31K //
Timeless
One man has dominated clay like no other in the history of tennis. No prizes for guessing the name! Rafael Nadal's indomitability on the surface is incredible to say the least. The Spaniard is one of the toughest competitors out there and it is an herculean task for any opponent to get the better of him on clay.
Nadal's numbers on his preferred surface is mind boggling. Only one man has been able to oust Nadal from the French Open in the last 10 years and the Spaniard is just three titles away from overtaking Guillermo Vilas in the number of clay titles won.
The 14-time Grand Slam champion hasn't won a single Masters 1000 tournament on clay this year,a first since 2004 and he has dropped out of the top five in the ATP rankings.
His hopes of defending Roland Garros title hang in the balance as Novak Djokovic is makig massive strides to win his first title on Parisian clay.
Let us take a look at a few of Nadal's worst defeats on clay over the years:
Gaston Gaudio - Buenos Aires Quarterfinals, 2005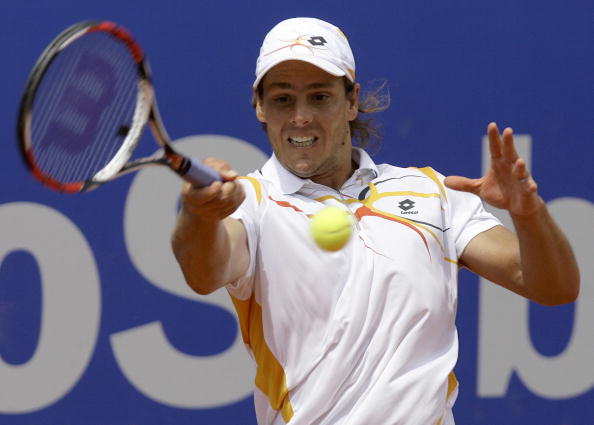 The last man to win the French Open before Nadal started dominating in Paris, Gaston Gaudio thrashed the Spaniard 0-6, 6-0, 6-1 in the quarterfinals of the Argentina Open in 2005. The scoreline does suggest that both players were extremely aggressive in their returns enabling them create break point chances in the process.
Gaudio's only Grand Slam came at Roland Garros and he is one of the select few to hand Nadal a bagel on clay. Gaudio was impressive in front of his home crowd and the Argentine will savour this win throughout his life.
Roger Federer – Hamburg Final, 2007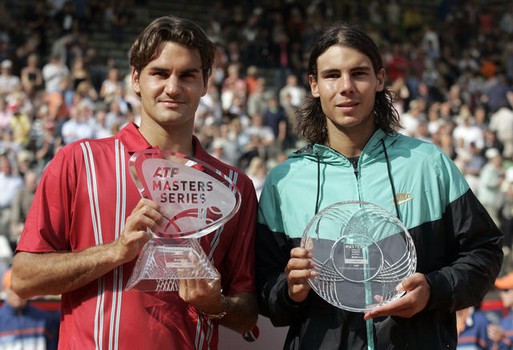 While Roger Federer did not have much success over Nadal on clay, he certainly registered one of his most comprehensive victories against his arch-rival in Hamburg. The 17-time Grand Slam champion won this encounter 2-6, 6-2, 6-0.
This win ended Rafa's stupendous 81-match winning streak on clay. No one gave Federer a chance after the Swiss lost the opening set 6-2. However, Federer managed to lose just two games apart from bagelling Nadal in the final set. This was Federer's first win over Nadal on clay.
Stan Wawrinka – Rome Quarterfinals, 2015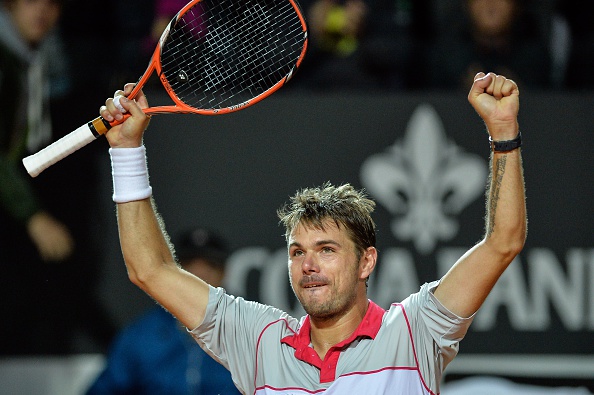 Nadal and Wawrinka met for the first time since the 2014 Australian Opem final where the Swiss won his first Grand Slam. Nadal was still leading their rivalry 12-1 and was starting to gain confidence ahead of the French Open. However, Wawrinka thrashed all hopes of the Spaniard making it to the last four in Rome by beating him 7-6 (7), 6-2.
After several breaks of serve and long rallies, the first set went to a tie break. Nadal led 6-2 in the breaker and had four chances to lead by a set to love. However, Wawrinka closed the gap with blistering winners off both wings to take the opening set.
Wawrinka broke Nadal's serve twice in the second set and saved seven of his nine break points faced to clinch the victory.
"I didn't have enough leg in some moments today. He played crazy. He hit amazing shots in a lot of moments and especially important ones," Nadal said.
"I am not very happy with the way I played," Nadal added. "During the night the ball is bigger, the bounces are not that high. So he has the chance to go for it. And he was on fire."
Fabio Fognini – Barcelona Open third round, 2015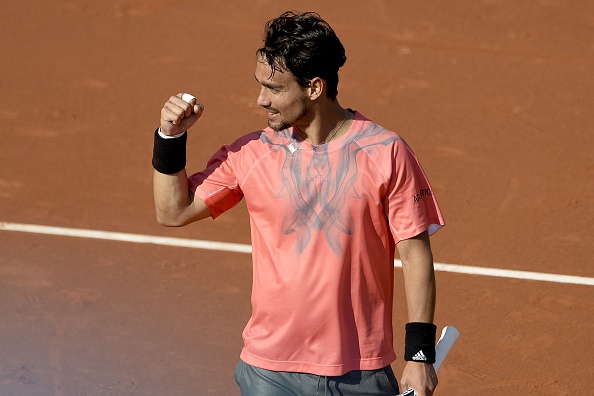 Fabio Fognini became only the second man to beat Nadal twice on clay in the same year. The first being Novak Djokovic in 2011. The Italian beat the eight-time Barcelona champion 6-4, 7-6 (6). Fognini had beaten Nadal at the Rio Open in January.
Fognini converted one of his three break point chances in the tenth game to win the opening set 6-4. There were six breaks of serve as we entered a tie breaker in the second set. A number of unforced errors in the form of mishits and shanks hurt Nadal. He hit a forehand long on Fognini's fourth match point to lose his second straight match against Fognini on clay.
"I played poorly, I didn't play like I should have,"Nadal said.
"My forehand didn't have enough power, enough speed, and I didn't have enough control. "My forehand has been my biggest virtue. But today my forehand was vulgar, it wasn't a forehand worthy of my ranking and career. I need my forehand to push my opponents back," he added.
Andy Murray – Madrid Open final, 2015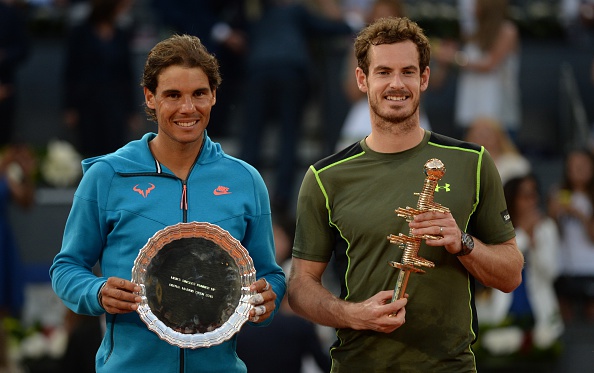 Such has been the consistency of Nadal on clay,you will be surprised to see 3 losses out of the five in this list are from this year. Only three men had managed to beat Nadal in a clay court final before the finals in Madrid – Federer, Horacio Zeballos and Djokovic.
Murray was coming off a victory in Munich and looked solid throughout the week in Madrid as well. He was taking on a man who had demolished him in the French Open semifinals a year ago and had a 6-0 record over him on clay.
Murray stuck to his well thought out gameplan which included not dropping anything short for Nadal's forehand. Surprisingly, Murray also dominated Nadal on baseline exchanges and won rallies against the Spaniard who never found any sort of rhythm on the court. It was game, set, match Murray 6-3, 6-2 in little over an hour.
"It's one of the toughest things in tennis to try to beat Rafa on clay. It's extremely tough and this is the reason why we play tennis – for these matches," Murray said after winning his second consecutive clay-court title in two weeks.