The oldest tennis tournament in the World is the Wimbledon Championships and the very first Championships were held for men in 1877. Only 22 players participated in the inaugural edition which was won by British player Spencer Gore. Till 1906, all the Wimbledon Men's Singles' Championships were won by British players.
The streak ended in the year 1907 when Norman Brooks of Australia became the very first overseas player to win The Championships. Since 1877, 151 Championships have been won by players representing 15 different countries with Great Britain leading the pack with 37. We revisit history and take a look at the 5 youngest men to be crowned Champion at Wimbledon :
#5 Lleyton Hewitt
Aussie Lleyton Hewitt nicknamed Rusty was a relentless baseline hitter who is most famous for his 5-set duels and remarkable come from behind victories. Hewitt, who made his Grand Slam debut at The 1997 Australian Open aged just 15, became the ATP Tour's youngest ever World Number 1 in November 2001. He won The Wimbledon Singles' Championships in the year 2002, aged 20 years 134 days.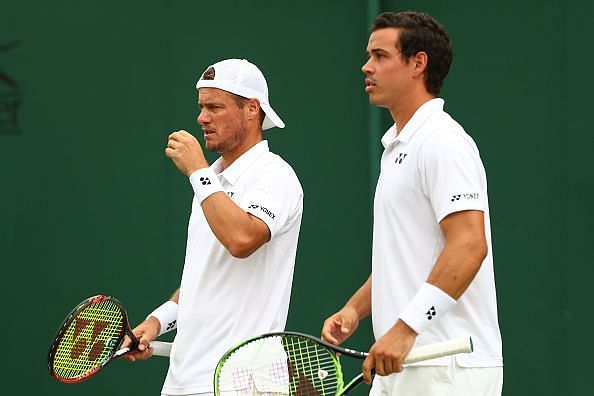 ---
#4 Bjorn Borg
Swedish legend Bjorn Borg achieved remarkable success in a very short time-span. He shot to prominence as a teenager with long locks winning the 1974 French Open aged just 18. The soft-spoken Swede commonly referred to as 'The Ice Man' for his demeanor on and off-court won Wimbledon 5 consecutive times between 1976-1980 inclusive. He captured his first Wimbledon title in 1976 at the age of 20 years 27 days.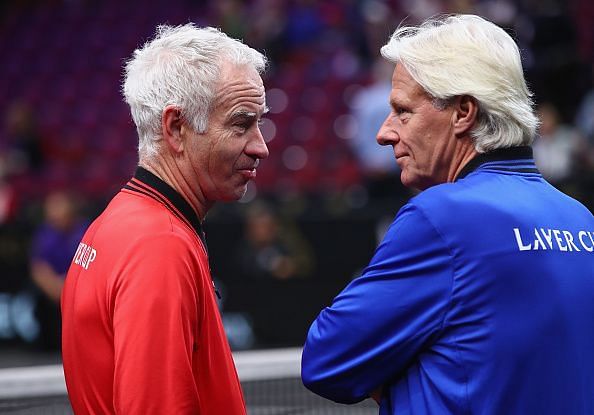 #3 Sidney Wood
American Sidney Wood is one of the youngest ever players to have featured in a Grand Slam tournament. He was just 15 years old when he played at the Wimbledon Championships of 1927.
His only Wimbledon triumph came in 1931 when he became the only player to win the Wimbledon Singles' Championships without competing in the final. This was due to withdrawal of his finalist opponent Frank Shields due to ankle injury. He won Wimbledon at the age of 19 years 245 days. The International Tennis Hall of Famer died in 2009 at the age of 97.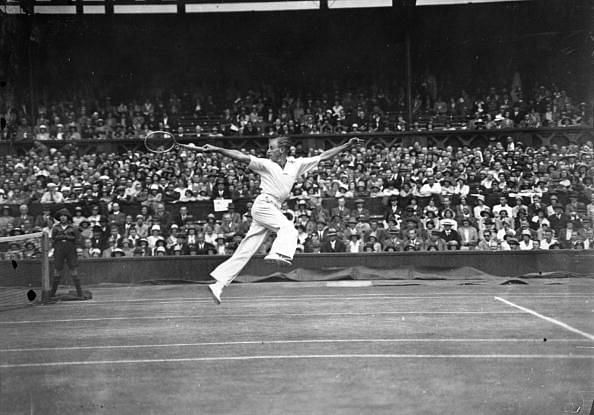 ---
#2 Wilfred Baddeley
Hailing from a prosperous family of solicitors, the elder of the two Baddeley twins, Wilfred Baddeley was a multi-faceted personality who dabbled in tennis and the law profession. Wilfred and his twin brother Herbert alsowon the Wimbledon Doubles' Championships. Baddeley won the first of his 3 Wimbledon Singles' Championships in 1891 at the age of 19 years 175 days. This record would stand for 94 years.
#1 Boris Becker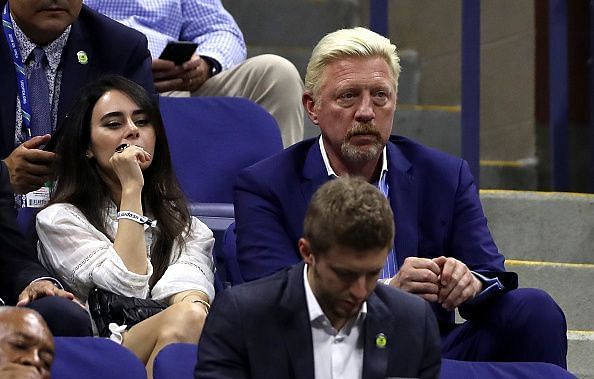 German tennis pro, Boris Becker, nicknamed 'Boom Boom Becker' for his fast serves made history in 1985 when he broke a 94-year-old Wimbledon record. He became the youngest player to win at the hallowed lawns of Center Court at Wimbledon. He was only 17 years 228 days old when he beat American Kevin Curren in a closely fought contest.
He successfully defended his title the following year when he won the Wimbledon Singles' Championships beating Ivan Lendl in straight sets. He is the only player to have won 2 Wimbledon Men's Singles' Championships before turning 20. Becker won 6 Grand Slam Singles titles including 3 Wimbledon titles in his career.