Aircel Chennai Open announces partnership with Casa Grande
2.03K //
05 Jan 2015, 13:16 IST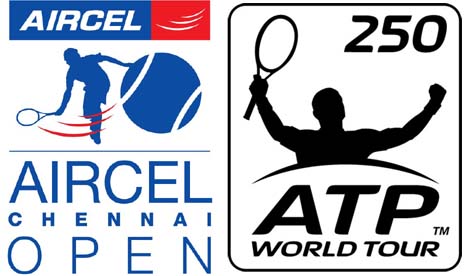 Chennai, January 5, 2015:
The organizers of the Aircel Chennai Open today announced that the tournament has entered into a new association with Casa Grande Private Limited as Official Real Estate Partner of the USD 4,50,000 tournament.
Casa Grande, the leading real estate company in South India, will be a part of the ACO Kids Clinic, and will be launching the "Casa Grande Aspiring Stars" campaign on January 9 2015 at a dinner at the Hyatt Regency. This campaign will help nurture and encourage young sporting talent and sponsor them as they grow into seasoned sportspeople. Casa Grande will also present the "ACO Emerging Player" Award to a promising young player after the quarter finals.
The Twentieth Year celebrations of India's only ATP World Tour stop include a host of exciting activities sure to thrill tennis fans who are waiting to enjoy scintillating tennis action at Chennai's SDAT Tennis Stadium between January 5 and 11, 2015. Initiatives include a renovated SDAT Stadium, the launch of a special logo created to mark the occasion, free passes to school students from Government schools to watch matches for the first four days, and a host of ongoing activities across India.
Casa Grande Founder and MD, M. Arun Kumar said, "As India and South Asia's only ATP World Tour event, the Aircel Chennai Open has grown into a spectacular sporting extravaganza where the best in the world compete for glory. It is truly in a class of its own. We are pleased to be entering into this partnership especially in its 20th year and trust it will be both rewarding and mutually beneficial for all stakeholders. Casa Grande wishes the organizers the very best."
Ashu Jindal, COO IMG Reliance said, "Aircel Chennai Open is glad to enter into this association with Casa Grande. We trust that the tournament will open new avenues for the brand to build great visibility in a highly competitive Indian real estate market. We thank them for placing their trust in us as a sporting brand."
The Title Sponsor for the tournament is Aircel and the event is supported by a consortium of sponsors in the Platinum category, headed by the Government of Tamil Nadu.
About Aircel Chennai Open 2015
The USD 450,000 Aircel Chennai Open, owned by IMG and operated and organised by IMG Reliance, is India's and South Asia's only ATP World Tour event. Started in 1996, by IMG, a global leader in sports management and marketing, the event has completed 20 successful years of existence, branding Chennai and India on the global tennis map thus creating a legacy of sorts of promoting international tennis in India.
Winner of the prestigious ATP's Player Services Award of Excellence (2006) for its outstanding organization and wonderful hospitality towards the participants and ATP's Best Marketing Award (2008), the tournament has acquired the status of a much sought-after tennis event for both players and fans alike in the International tennis circuit.
The 20th edition of the event in India and 19th in Chennai will be held from 5th – 11thJanuary, 2015 at the SDAT Tennis stadium in Nungambakkam, Chennai. The tournament is conducted in Chennai with the active collaboration of the Sports Development Authority of Tamil Nadu (SDAT) and Tamil Nadu Tennis Association (TNTA).