Andy Murray considering appointing John McEnroe as his new coach
2.07K //
05 May 2014, 19:53 IST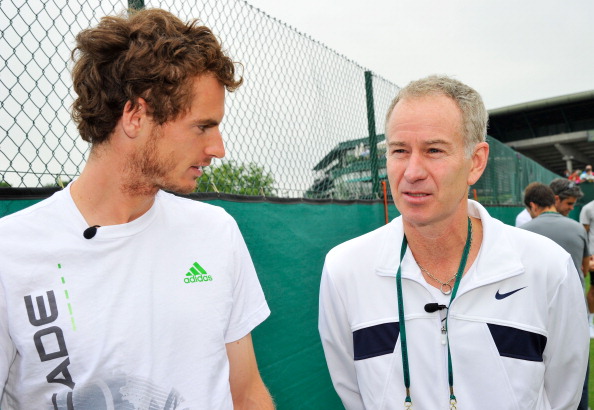 Reigning Wimbledon champion Andy Murray has said that appointing 7-time Grand slam singles champion and former World No.1 John McEnroe as his new coach is something that he could consider doing.
Murray has been playing on the ATP tour without a coach ever since he decided to part ways with Ivan Lendl in March and with McEnroe already having expressed interest in taking charge as Murray's coach, the partnership could well become a reality before the Scot begins his defence of the Wimbledon title.
"Every player would consider someone with his credentials," Murray told the BBC at the Madrid Masters. 

"I like listening to him commentate and he has a lot to offer as well. It's interesting but if anything comes from it, who knows? 

"When you are very competitive as a player, you are likely to be the same as a coach and that's also a benefit. He was a great player and he's always kept an interest in the game, which is important. He has a great knowledge of the sport." 
The 55-year old McEnroe, while on a trip to Scotland last week, expressed his interest in coaching the 2 time Grand Slam and Olympic champion.
"If Andy Murray picked up the phone and asked me to coach him, of course I would think about it," said the former world number one.
Murray has often been criticized in the media for not having a ruthless streak that some of his contemporaries possess. A partnership with McEnroe could help correct that with the American renowned for his fiercely competitive nature during his playing days.
McEnroe has never coached professionally before and it is something that could deter Murray from appointing him before the Grand Slams in Paris and London.
Murray is currently playing at the Masters 1000 event in Madrid where he could play his first match against Spaniard Nicolas Almagro.