ATP Challenger - Bhambri upsets fifth seed to reach quarters
668 //
07 Mar 2012, 22:48 IST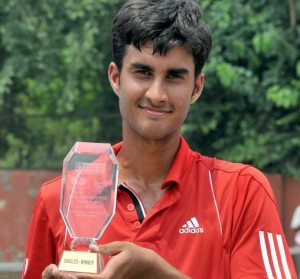 Indian youngster Yuki Bhambri has moved into the quarter-finals of the ATP Challenger event in Kyoto, Japan.
Bhambri, ranked no. 280 in the world, scored a 3-6, 6-4, 6-2 win over fifth seed Dani Udamchoke, of Thailand.
The Thai player is ranked no. 167 in the world. Bhambri also reached the quarter finals of last week's ATP Challenger event in Singapore.
After playing the Futures circuit for several years, Bhambri has now graduated to the Challenger circuit, which is just one step below the elite ATP World Tour.
Bhambri's efforts this week will guarantee him 15 ATP ranking points. He will next meet world no. 105 Tatsuma Ito, of Japan, who is ranked no. 105 in the world