ATP Miami - Djokovic reaches semi finals; Monaco upsets Fish
634 //
30 Mar 2012, 10:10 IST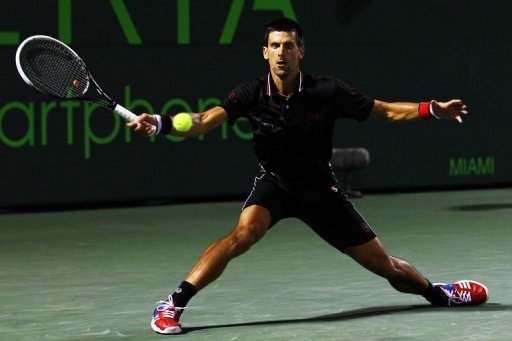 World no. 1 Novak Djokovic beat fifth seed David Ferrer 6-2, 7-6(1) to move into the semi finals of the Sony Ericsson Open in Miami.
The Serb is now 8-5 lifetime against the Spaniard, including 2-0 in 2012. Djokovic won the title last year here and is aiming for a second consecutive title in Miami.
He will meet 21st seed Juan Monaco for a place in the final.
A day after beating Andy Roddick, Monaco beat another American – this time world no. 8 Mardy Fish 6-1, 6-3. It was Monaco's 28th birthday and he gae himself the perfect gift.
"It was unbelievable," commented Monaco. "I think the way to celebrate my birthday, playing like this like I did today, [I] feel proud and very happy [to] be here on my birthday."
"He did a lot of things well today," commented Fish. "I think more than anything else, he shrunk the court extremely well with his movement, and that's why I think you saw a ton of errors from me."