ATP Miami - Federer wins, to meet Roddick
687 //
25 Mar 2012, 10:01 IST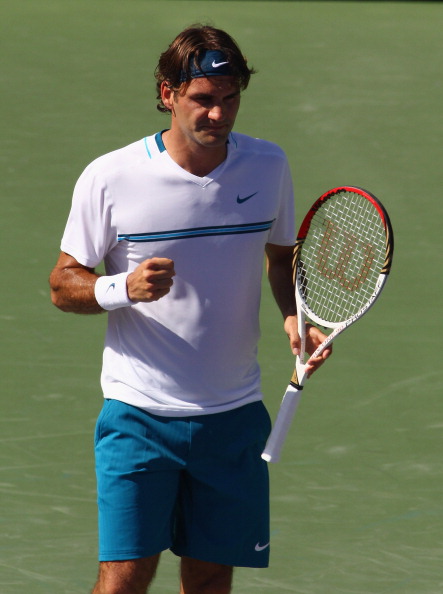 Roger Federer set up a third round showdown with American Andy Roddick at the Sony Ericsson Open in Miami after both scored wins on Saturday.
Federer beat American teen Ryan Harrison 6-2, 7-6 while Roddick beat Giles Muller 6-3, 6-2.
Federer, who led 5-2 in the second set before Harrison made a comeback, commented, "I felt like I had to win the match like three times at the end, so I was relieved to come through. Beating against an American in America is always a big deal, because this is where they usually play their very best.
Looking ahead to his next match against Roddick, Federer commented, "The head to head doesn't play a massive factor for me in every match I go into against Andy, because I know there's always a lot in Andy's racquet depending on how he serves. And if I don't play well, I know I won't win. So the pressure is there. That's what he can create with his game. This is why I never take a match lightly against him."
World no. 1 Novak Djokovic scored a seventh consecutive win over Marcos Baghdatis, beating the Cypriot 6-4, 6-4.
There were also wins for fifth seed David Ferrer, eighth seed Mardy Fish, 12th seed Nicolas Almagro and 14th seed Gael Monfils.
Men's Singles – Second Round
[3] R Federer (SUI) d [WC] R Harrison (USA) 62 76(3)
[5] D Ferrer (ESP) d B Tomic (AUS) 64 64
[8] M Fish (USA) d [Q] F Dancevic (CAN) 63 76(1)
[12] N Almagro (ESP) d [Q] D Goffin (BEL) 64 62
[14] G Monfils (FRA) d [Q] S Bubka (UKR) 64 64
A Ramos (ESP) d [15] F Lopez (ESP) 64 76(5)
[17] R Gasquet (FRA) d C Stebe (GER) 63 67(6) 62
[20] F Verdasco (ESP) d [Q] B Phau (GER) 63 60
[21] J Monaco (ARG) d Y Lu (TPE) 50 Retired
[23] M Cilic (CRO) d I Kunitsyn (RUS) 63 76(1)
[27] V Troicki (SRB) d [Q] G Garcia-Lopez (ESP) 46 61 64
[28] K Anderson (RSA) d S Querrey (USA) 63 67(3) 63
[30] J Benneteau (FRA) d B Becker (GER) 36 63 76(4)
[31] A Roddick (USA) d G Muller (LUX) 63 62