Bhupathi-Bopanna qualify for season ending ATP World Tour Finals
642 //
03 Nov 2012, 00:22 IST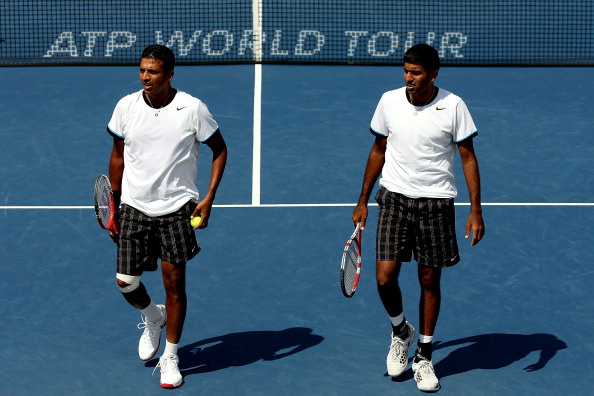 India's Mahesh Bhupathi and Rohan Bopanna have clinched the eighth and final spot in the season ending ATP World Tour Finals in London which kicks off next week.
On Friday, the fifth seeded Indian duo scored a 6-7, 6-3, 10-4 win over 4th seeds and Mariusz Fyrstenberg/Marcin Matkowski in the quarter finals of the BNP Paribas Open in Paris. The Polish pair were also in contention for the final spot in London and the winner of Friday's quarter final was going to be clinching that final spot.
Bhupathi and Bopanna have won 2 ATP titles this season but failed to reach the latter stages of the majors in 2012. India's other doubles ace Leander Paes had already secured his berth weeks ago and will be competing at the World Tour Finals with Czech Radek Stepanek.
Bhupathi and Bopanna will meet the winner of the quarter final between Hanley/ Marray vs. Ouanna/ Revanand.
The top 8 teams in the world, based on results in 2012, will play in London in round robin groups of four teams each with the top two teams qualifying for the knock out semi finals stage.