Chennai Open: Easy for Soeda; Amritraj qualifies
775 //
31 Dec 2012, 19:25 IST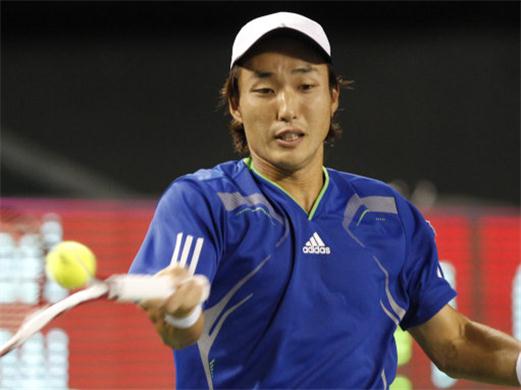 Chennai - Eighth seeded Japanese Go Saeda outplayed Russian journeyman Evgeny Donskoy 6-1, 6-2, in just 59 minutes to enter the second round of the Aircel ATP Chennai Open tennis tournament here Monday.
The 28-year old Saeda, ranked 58 and a semi-finalist here in the 2012 edition, proved far too superior to the error prone Donskoy to record a comfortable win.
On the outside court, American-born Prakash Amritraj ousted Britain's James Ward 5-7, 6-4, 6-4 to qualify for the singles main draw along with German Cedrik-Marcel Stebe, Belgian Reuben Bemelans and American Rajeev Ram.
The results (prefix denotes seeding):
Singles (Main draw) – First round: 8-Go Saeda (JPN) bt Evgeny Donskoy (RUS) 6-1, 6-2.
Qualifying (final round): 1-Reuben Bemelans (BEL) bt Filip Krajinovic (SRB) 6-4, 6-2; 6-Cedrik-Marcel Stebe (GER) bt Andre Begemann (GER) 6-4, 7-5; Prakash Amritraj (IND) bt 7-James Ward (GBR) 5-7, 6-4, 6-4; 4-Rajiv Ram (US) bt 5-Kenny de Schepper (FRA) 7-6 (7), 4-6, 6-1.