American tennis star Coco Gauff has said that she is ready to win a Grand Slam title and break away from her 'teenage phenomenon' tag.
The 18-year-old had a breakthrough 2022 season, reaching her maiden Grand Slam final at Roland Garros — where she lost to Iga Swiatek — and making her debut in the Top 5 WTA Rankings in both singles and doubles.
In her column for the BBC ahead of the 2023 Australian Open, Gauff mentioned that she wanted to be known as a Grand Slam champion and that it was her biggest goal of the season.
"I feel I'm ready to leave behind the tag of 'teenage phenomenon'. Now it is time to be known as a Grand Slam champion. I feel like all the players still call me a baby, and usually, I'm still one of the youngest in the draw, but I've been around for a while. My main ambition for 2023 is winning a Grand Slam title. That's the biggest goal," Gauff said.
Coco Gauff pointed out that she was close to winning her first major last year and can take confidence from that despite the result.
"It is something I have chased for my whole life and I came so close last year by reaching the French Open final. If winning a major doesn't happen this year, I will continue to chase this dream. Even though I lost in the singles to Iga Swiatek, it gave me a lot of confidence in my game and myself," she continued.
---
"I just need to fine-tune some details and I worked hard in pre-season to do that" - Coco Gauff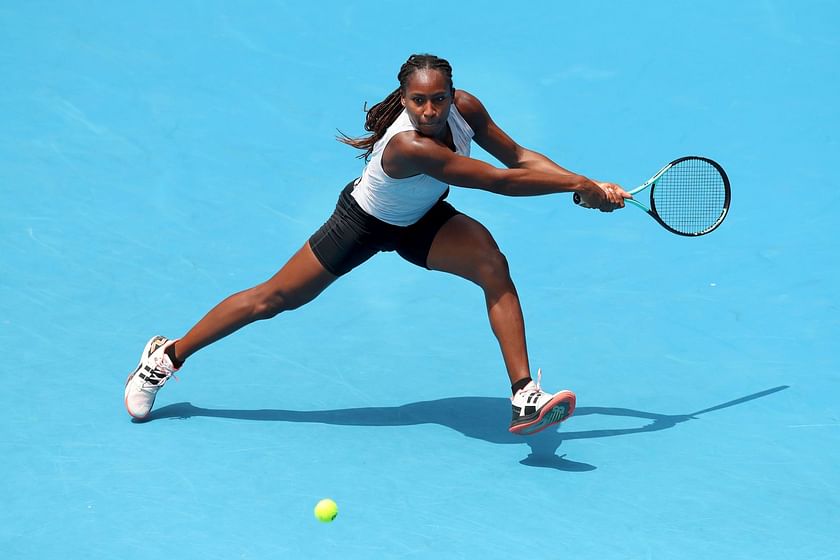 Coco Gauff revealed that she improved her game a lot during the pre-season ahead of the 2023 calendar.
She mentioned that she checked off one of her goals already by winning the title in Auckland last week.
"I just need to fine-tune some details and I worked hard in the pre-season to do that. I really think that I had probably one of the best off-seasons I have had. It was a lot of hard work, and a lot of long days. But I've improved my game a lot."
She added:
"One of my other goals was to win a WTA Tour title - I didn't do that last year - and I have already that checked off by winning in Auckland last week."
Edited by Shubham Banerjee