Court, Goolagong, Clijsters and others: WTA mothers who emerged champions
2.01K //
13 May 2013, 22:46 IST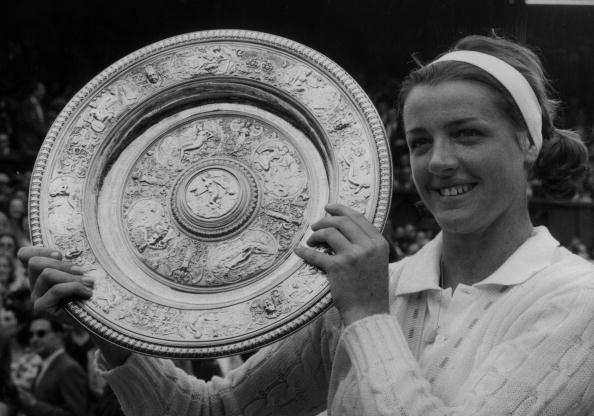 The Women's Tennis Association (WTA) slogan says 'Strong is beautiful'. Over the past 40 years, since its inception, the WTA has seen a large number of women who are the epitome of strength and determination. But some have gone that extra mile; they have given birth and have come back to winning ways, in the process sending out the beautiful message of the sheer fortitude, self-belief and confidence that women can have.
Continuing with the spirit of Mother's Day, let's have a look at these amazing mothers who successfully managed to balance their family life and a brilliant professional career on the WTA circuit.
Margaret Court – She is, arguably, the greatest women's tennis player ever. The legend won a humongous number of Grand Slam titles – 62 overall. But what was more fascinating was how she efficiently devoted her time to her family as well as to the tennis court. One of the greatest Australian sportspersons, Margaret married Barry Court in 1967 and gave birth to her first child – son Daniel in 1971.
As she embraced motherhood, many wrote Court off. But the tenacious Aussie still had that fighting spirit within her and an unflinching desire to become the No. 1 as a mother. She proved it when she climbed back to the pinnacle in 1973 and also earned the distinction of becoming the first mother in the Open Era to win the Australian, French and US Open.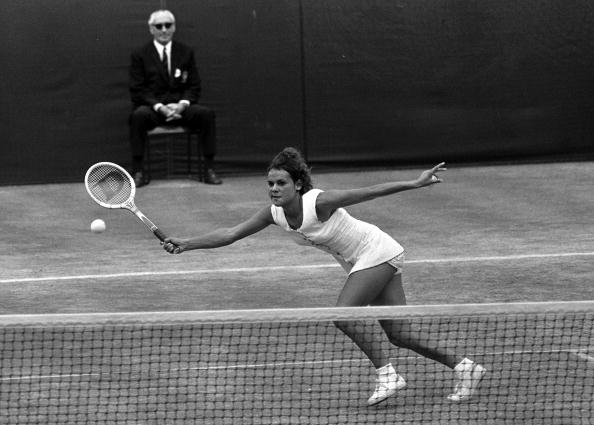 Evonne Goolagong Cawley – Evonne Goolagong Cawley, who married Roger Cawley in 197,5 did something which the great Court too failed to achieve – winning Wimbledon after a sabbatical owing to childbirth. Evonne had amassed six Grand Slam titles and had reached the numero uno ranking even before delivering her daughter, Kelly in 1977. In 1980, she emulated fellow Aussie Margaret Court's success route to Grand Slam glory when she conquered the hallowed turf of SW19.
The magnitude of her incredible feat was huge as she became the first mother since Dorothea Douglass Chambers in 1914 to win at Wimbledon as a mother. The New South Wales native even herself failed to comprehend its importance. If Court had led the way, Evonne simply validated that anything is possible if one has the courage and the right approach.
Laura Arraya – Born in Argentina, but brought up in Peru, Laura Arraya had her best showing of her tennis career after coming back from childbirth. Married to Heinz Gildemeister, she became mother to Heinz Andre in 1988. Laura vindicated the fact that having a supportive family makes one calmer and more focused on her career. "I have what I want in life: a family and a career. There is less pressure now, not more," she said.
True to her words, when she captured the OTB Open in 1989, she became the first woman since Goolagong Cawley to hold a trophy as a mother. It was followed by another title that same year and she made her Grand Slam breakthrough by reaching the Wimbledon quarter-finals in 1991. She also surged to her highest ranking of 14 in 1990. Motherhood gave her a new lease of life, which she enjoyed thoroughly.
Sybille Bammer – Austrian Sybille Bammer is another example of a woman who juggled motherhood and a life on the Tour effortlessly. Giving birth to daughter Tina at the tender age of 21 in 2001 when her ranking hovered around 300 surely made her unique but she was no different from the others in the way she fought through her matches. Ably supported by boyfriend Christophe Gschwendtner, she gradually made progress after her comeback in 2002.
In 2007, when she won the Pattaya Open and was the only mother ranked in the top 100, she knew it was more than just a triumph on the courts – she had inspired many others. That same year she also managed to earn a victory over Serena Williams – one of the highlights of her career. The lefty who reached her highest ranking of 19 made it to the US Open quarter-finals in 2008 before adding the Prague title in 2009.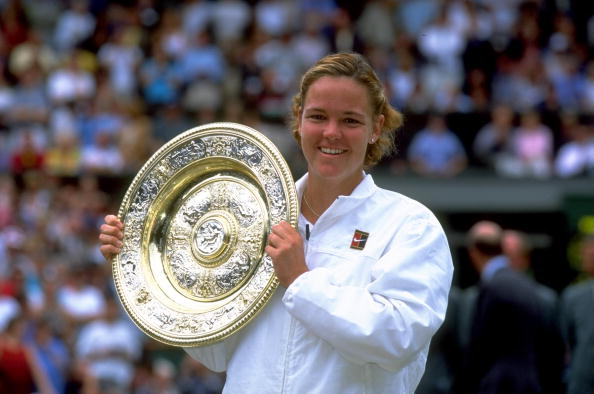 Lindsay Davenport – A three-time Grand Slam champion, Olympic gold medallist and a former World No. 1, Lindsay Davenport showed amazing mental stamina to return to the courts within three months of giving birth to son Jagger in June 2007. Not only that, the American stunned everybody by winning her first singles tournament since her return. Davenport continued the winning spree, adding three more singles title to her resume apart from two more doubles titles.
Davenport, who married Jonathan Leach in 2003, clearly relished being a mother on the Tour. "Obviously the life of a tennis player is pretty selfish. It's an individual sport, but now it seems like most decisions really revolve around him and his schedule. Going through the airport, I really have nothing for myself," said Davenport. Motherhood gave her a chance to enjoy the selflessness which was a far cry from the individualistic attitude that is associated with tennis, and Davenport enjoyed it thoroughly.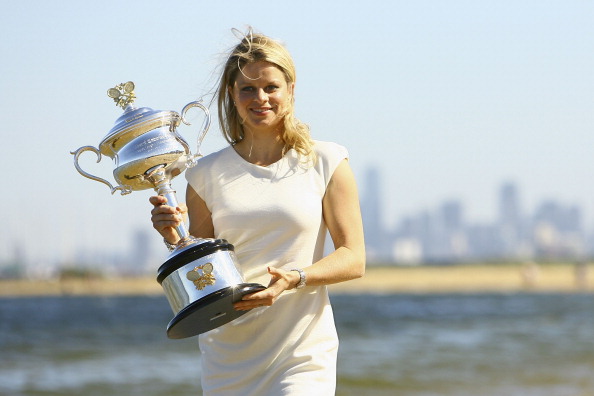 Kim Clijsters – Effervescent, ebullient and a bundle of talent, Kim Clijsters retired from the sport of tennis too early – at the age of 23. By then she had annexed the US Open and had been at the pinnacle of the world rankings. But somewhere down the line, it occurred to her that she had more to offer. Clijsters answered to that call in 2009. Married to Brian Lynch, she gave birth to daughter Jada in February 2008 and in 2009 took the plunge into the WTA Circuit.
What transpired after that was fairytale stuff. The Belgian went on to produce a masterclass of a second innings which proved to be even better than her first career. Being a wildcard, she won the US Open which was her third tournament since her comeback, thus becoming the first mother to win a Slam since the great Goolagong Cawley. She defended the title next year, won the Australian Open in 2011 and ascended to the No. 1 ranking again, besides winning a host of other titles. Clijsters redefined motherhood!
Cara Black – A prolific doubles player, Cara Black is the younger sister of Byron Black and Wayne Black. The Zimbabwean has completed the Career Grand Slam in mixed doubles and is one win away from doing so in the women's doubles category. A holder of 10 majors and a former No. 1, there is no dearth to Cara's achievements. But in 2013 she achieved something even more special – winning a title in her first WTA tournament since her break from childbirth.
Black, who married Brett Stephens in 2005, became mother to son Lachlan in April 2012. At the ASB Classic in January this year, she talked about 'giving it a go'. But Cara's superior self-belief came forth when she and partner Anastasia Rodionova defeated the top three seeds to win the doubles title. When son Lachlan joined in the celebrations, her comeback was complete.
In WTA's 'Strong is Beautiful' campaign, Serena Williams says, "Strong is changing the definition of what's possible." All these women, with their sheer grit, resolve and passion altered the very notion of motherhood.