Divij Sharan and Purav Raja advance to the semifinals of Tashkent Challenger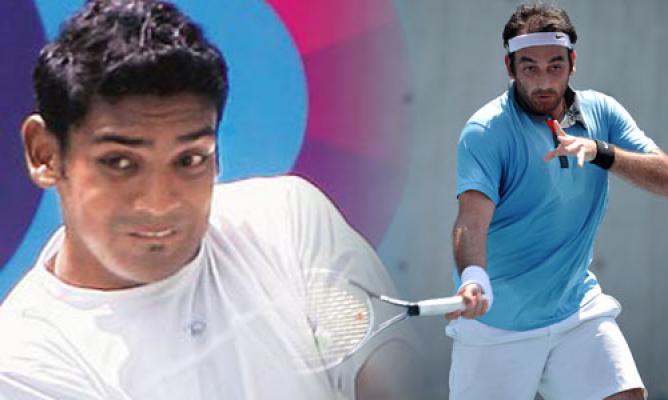 The young Indian pair of Divij Sharan and Purav Raja has advanced to the semifinals of the $125K Tashkent Challenger tournament in Uzbekistan.
The Indian pair, who are seeded 2nd in the tournament, defeated the wild card pair of Farrukh Dustov (UZB) and Malek Jaziri (TUN) 7-5 6-4 in the quarterfinals.
The duo, who defeated the strong pair of Andrea Arnaboldi (ITA) and Thomas Fabbiano (ITA) 5-7 6-3 10-3 in the first round, were broken in the early part of the first set and they were once down 2-4, but after that they made an excellent comeback. With a break they made it 5-all and after that they again broke the Uzbek-Tunisian pair in the 12th game to win the opening set 7-5.
Their start to the second set was again not good as the pair of Dustov and Jaziri broke them in the 5th game. The Indian pair were trailing 2-3 at that stage. After that they won 4 of the next 5 games and in the process they broke the opponent's serve twice and won the set 6-4.
Divij Sharan, who is currently the World No. 72 in doubles, lost in the first round of the qualifiers in the singles category of this tournament. Doubles specialist Sharan, playing in the singles category after a long time, lost to the Italian Alessandro Motti 7-6(7), 7-6(3).
The second-seeded Indian pair will now take on the pair of Dudi Sela (ISR) and Amir Weintraub (ISR) for a place in the finals. The Israeli pair of Sela and Amir have already defeated the fourth-seeded pair A. Ratiwatana and S. Ratiwatana in the quarterfinals.