Don't care about rankings anymore: Lleyton Hewitt
1.89K //
03 Jan 2015, 01:46 IST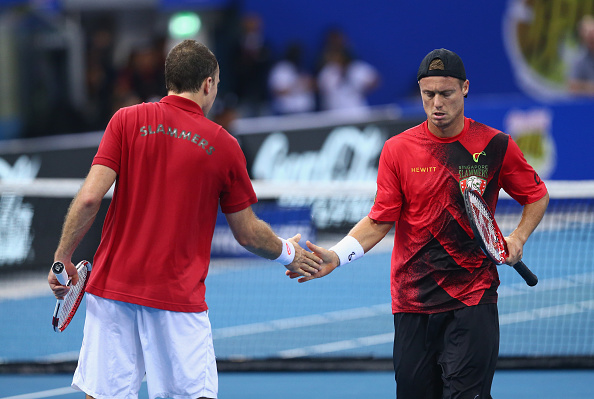 Brisbane, Jan 2: Former World No.1 tennis star Lleyton Hewitt said Friday he wasn't concerned about rankings despite staring at the prospect of a huge drop in the pecking order if he fails to defend his Brisbane International title next week.
Hewitt's rankings would slide to 84 from 50 if he gets eliminated in the first round at the Pat Rafter Arena. A first round loss would also see him slip from being the top-ranked Australian man to the country's No.5.
"I couldn't care about points and rankings any more," he was quoted as saying by news.com.au Friday.
"For me I would have taken it any time of the year to win a title and then have to go out there and play for those points, it doesn't faze me."
Hewitt became the youngest male singles player to be ranked No.1 at the age of 20 and won the 2001 US Open and 2002 Wimbledon.
He hoped his extensive off-season workload pays dividends when he begins his title defence.
"It's about getting match tough over the next two weeks - if you haven't done the work over the last two months, you're going to be shown up," the 33-year-old said.
"The last couple of months I've gone as hard as I can to put the miles in my legs to be as fit as possible. By now, the training is pretty much done. There's not a lot of hard training you can do."