Second seed Aryna Sabalenka will take on Elina Svitolina in the quarterfinals of the French Open on Tuesday, June 6.
Sabalenka booked her place in the last eight of the claycourt Major after beating Sloane Stephens 7-6(5), 6-4 in the Round of 16 while Elina Svitolina entered her first Grand Slam quarterfinal since 2021 with a 6-4, 7-6(5) win over last year's semifinalist and ninth seed Daria Kasatkina.
Recently, matches where a Ukrainian player takes on someone from Russia or Belarus have always had their fair share of drama due to the ongoing war in Ukraine.
Svitolina's last two opponents were Russians and she, like all of her compatriots in previous months, did not participate in a post-match handshake with any of them. Hence, her match against Sabalenka will no doubt be highly anticipated not only because of the quality of tennis it promises but also, maybe even more, because of the kind of drama it could ignite.
Over the past few days, both Elina Svitolina and Aryna Sabalenka have spoken about the political scenario in Ukraine during the French Open and here are the highlights of their comments so far.
Aryna Sabalenka: "Normal people will never support the war
Aryna Sabalenka's very first match at the French Open 2023 was against Marta Kostyuk, who claimed she did not respect the Belarusian for not speaking out against the war.
While talking about the war in her post-match press conference, the Australian Open champion said that normal people would never support the war and that herself and other athletes from Russia and Belarus don't constantly speak against the war because it won't affect its outcome.
"About the war situation, I said it many, many times: Nobody in this world, Russian athletes or Belarusian athletes, support the war. Nobody. How can we support the war? Nobody, normal people will never support it," Aryna Sabalenka said.
"Why we have to go loud and say that things -- this is like one plus one, it's two. Of course we don't support war. If it could affect anyhow the war, if it could like stop it, we would do it. But unfortunately, it's not in our hands. That's the part about Ukrainians," she added.
Sabalenka was even asked about her support for Belarus President Alexander Lukashenko by a Ukrainian journalist following her second-round win over Iryna Shymanovich. The 25-year-old refused to answer the questions and eventually ended up opting out of press conferences, claiming that she did not feel safe being asked questions about politics.
Elina Svitolina on the no-handshake stand adopted by Ukrainian players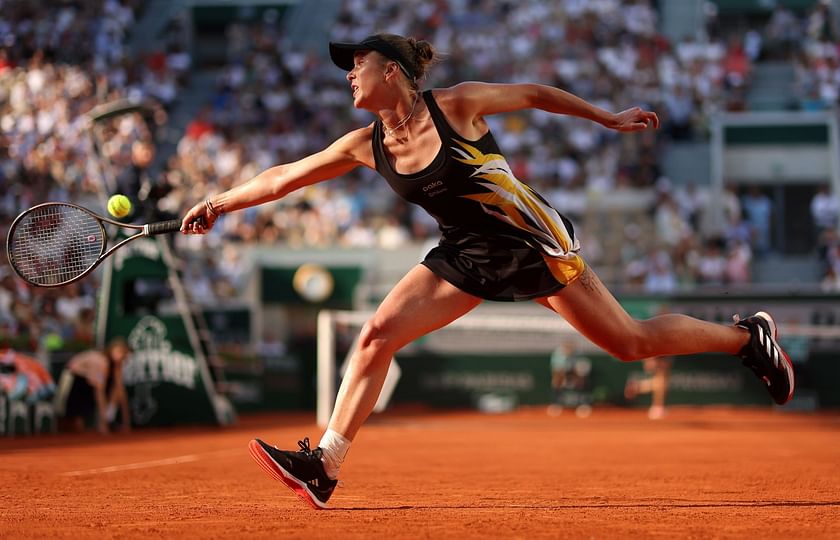 Elina Svitolina was asked about the no-handshake stand taken by Ukrainians towards players from Russia and Belarus after her second-round win over Anna Blinkova.
The 28-year-old said that it all started when Ukrainian government officials did not shake hands with their Russian counterparts during meetings. Svitolina also stated that the players' no-handshake policy was basically them showing their position on what Russia were doing to Ukraine.
"Well, you know, it started, you know, with the government, Ukrainian government, that went, you know, to the meetings also with the Russian government. They were against shaking the hands because they're not sharing the same values, obviously, and what it's doing, what the Russians doing to our country. So that's why it follows," Elina Svitolina said.
"For us, it's just our position in this, and it touches many different areas. It touches sport, it touches acting, it touches all different areas. So, you know, we are all united, Ukrainians. And this is our position," she added.
Aryna Sabalenka and Elina Svitolina will lock horns for the third time when they meet in the quarterfinals of the French Open. Their head-to-head is currently tied at 1-1, with the Belarusian coming out on top in Wuhan in 2018 while the Ukrainian triumphed in Strasbourg in 2020.
Edited by Sudeshna Banerjee