Exclusive Interview with Li Na
1.28K //
12 Mar 2012, 23:14 IST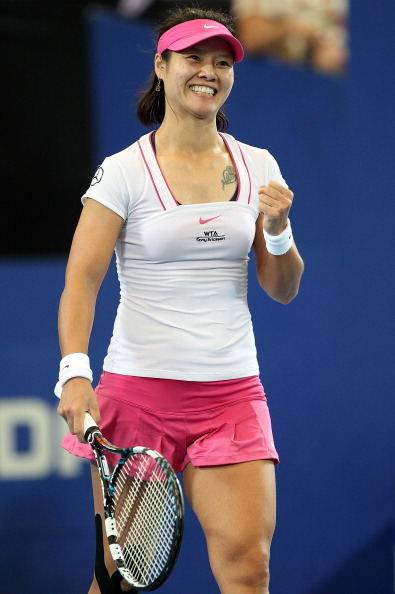 Li Na has been a trailblazer for Asian tennis. The Chinese player was the first Asian to reach the final of a singles Grand Slam last year at the Australian Open and followed it up by becoming the first Asian player to win a Grand Slam singles title at Roland Garros in Paris five months later. She is through to the fourth round of this week's BNP Paribas Open in Indian Wells, beating compatriot Jie Zheng in straight sets and says she is looking forward to the Olympic Games in London later this year.
Is life as a Grand Slam champion any different from before?
I would like to say that my life has really changed because so many people now know who I am. Now for me, there is more concentration on the tennis court.
Are you feeling the pressure of defending all the ranking points from last year?
I am feeling no pressure because last year is over. I am looking forward to this year and what I should do in this year.
You took a break from the game in your early 20s for a couple of years. Do you think that was the right thing to do?
I think it was not bad. For two years, I could totally relax,  recover and see different things. For two years, I was in university so I learned a lot. I was studying to be a journalist.
How easy or difficult is it to separate the player-coach relationship when you're working with your husband?
It is really tough for me. The husband is the coach; always fighting a lot. Sometimes I got the feeling that I was trying so hard on the court, but he thinks I can push a little bit. I would like to thank him for traveling all the time with me and also for understanding what I am doing.
If there was one change you could introduce in tennis, what would it be?
I feel right now that tennis is perfect. I really do not want to change anything.
Who do you feel are the women to watch out for in 2012, besides yourself?
Kvitova. I think she is an amazing player. She is young and has very good hands and big serve.
What kind of impact has your French Open victory had on tennis in China?
Now, tennis is getting bigger and bigger in China. Also, more children would like to pick up a tennis racket. I think its good for us. Not only me – but other players also like Zheng Jie is doing well so young people see that the tennis life is different than other sports.
What are your goals for the 2012 season?
I really wish that I can win another Grand Slam but I know this is tough. But I will try my best. Also this year is a special year because we have the Olympic Games in England. I think this is my last time to play for my country. I am not young anymore. I have to plan for things outside tennis.
How do you feel about tennis being in the Olympic Games given that it was not in the Olympics for a long time?
I think now so many professional players are playing in the Olympics. Also every one is so proud of playing for their country that they really want do well in the Olympics.
Like China till last year, India has not come close to producing a Grand Slam singles champion. What advise would you give to a young Indian junior who dreams of winning a Grand Slam?
I think everyone has to dream, whether he is a tennis player or not. I would really like to say don't give up for yourself. Remember that if you have a dream or a goal, just keep going, never give up.
When can your fans expect to see you in India?
Wow, I would really love to go back to India. I would have to see my schedule and if my body is healthy. If I had the time or chance, I would really like to come back to India.
What did you like about your last visit there? Did you get to see anything?
No, so I wish in my next trip if I get a chance, I would like to do that.