Feliciano López equaled a record on 22nd October 2019 following his second-round match with Gilles Simon in Vienna. The former World No. 12's defeat to Simon was the 444th of his career, equaling the long-standing record (since January 2010) of Frenchman Fabrice Santoro for most singles losses on the ATP tour.
Lopez's singles losses include 72 in Grand Slams and 135 at the Masters 1000 level.
Having debuted on the ATP tour in 1998, the Spaniard is the oldest player in the top 100 of the ATP rankings as on the week starting 21 October 2019. His career highs include four Grand Slam quarterfinals (2005, 2008, 2011 Wimbledon and 2015 US Open).
The Spanish left-hander also holds the record for most consecutive Grand Slam appearances (71), going past Roger Federer's erstwhile record of 65 at Wimbledon 2018.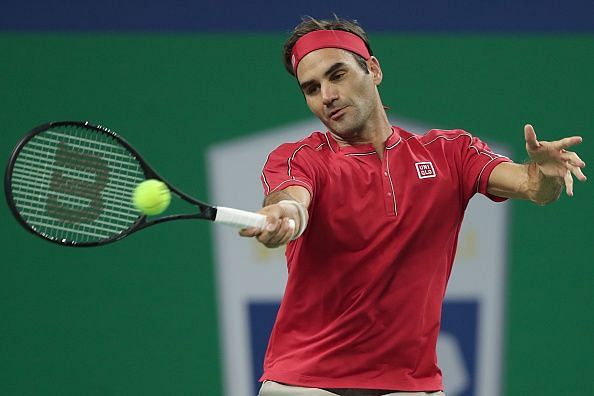 López's seven career titles include three ATP 500 titles - at Queens in 2017 and 2019, and Vienna in 2004. He also has 250 titles at Johannesburg 2010, Eastbourne (2013 and 2014) and Gstaad (2016).
The 11-time singles and doubles finalist is a doubles Grand Slam champion, having won the 2016 Roland Garros title with compatriot Marc Lopez. He has won the Davis Cup thrice (2008, 2009, 2011), even clinching a live singles rubber against Juan Martin del Potro in the 2008 final at Mar Del Plata to give Spain their third Davis Cup title .
One of only two left-handers in the top 100 of the ATP singles rankings to have a single-handed backhand, López is now nearing the end of his career. But he can still put up spectacular performances every once in a while, like he did at Queen's this year where he won both the singles and the doubles events.
Fernando Verdasco (414) is the only other active player, and fourth overall, with 400 singles losses. The younger Verdasco may eventually pass his compatriot's record of most losses, but for now López will keep the rather unwanted record with himself.