Henin set for comeback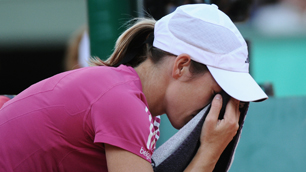 Former World No.1 Belgian Justine Henin is set to make a comeback after announcing her return to tennis in Belgium yesterday. The world of tennis was shocked in May 2008, when Henin announced her retirement while still atop the world rankings.
The talk about Henin coming out of retirement has been going around since last month, when it was known that she was back in training to play in exhibition matches in Charleloi, Belgium and Dubai at the end of the year. According to La Derniere Heure, Henin has been in training for three months. Her coaching and fitness teams have also been reformed.
Clijsters's decision to come out of retirement has played a small part in Henin's decision. However, she believes that winning the Wimbledon has been the driving factor. She wants to win the Wimbledon to add it to her seven grand slam titles. Henin will have to wait for three months to actually make the comeback in order to comply with anti-doping rules.
Henin coming out of retirement is good news for Belgium. It would mean Henin and US Open Champion Kim Clijsters joining forces once again for Belgium in the Fed Cup competition.