History of Chennai Open and the city's Tennis Connection
913 //
30 Dec 2012, 16:34 IST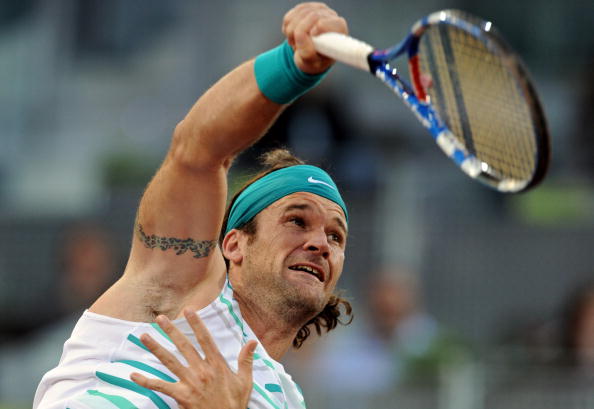 It may not be a popular sport over here. Strangely though, it is here that the eleven months of madness gets a kick start; it is here that some of men's Tennis professionals begin pursuing their endeavour in moving up the ladder of ATP rankings after a month and a half break; it is here that ATP schedules its first tournament year after year.
The first thing which comes to your mind when you listen to someone speaking about Chennai is the beach of Marina, supposed to be having the second largest coastline in the world. Just adjacent to it is the very famous M.A.Chidambaram Stadium, Chepauk that has hosted many cricket matches which have made you spell-bound. The unforgettable epic double hundred by Professor Deano in the tied Madras test, the highest individual score ever made in ODIs then by Saeed Anwar in the Independence Cup, the merciless mauling of Shane Warne by the Little Master, Sachin Tendulkar and so many such things are permanently placed in our memories. The very fact that the venue is so closer to Chennai Beach makes it hard to be overlooked.
Other than for a Rajinikanth's movie, if thousands of people had ever gathered around together in Chennai for one sole purpose, it had always been for buying the tickets to watch Cricket matches. Well, that was the case till 1997 when a certain Tennis tournament called McDowell Open got shifted here from New Delhi, having been renamed as Gold Flake Open. Ever since then, it has to be said that the tournament has gone leaps and bounds and has become one of ATP's permanent fixtures. This tennis stadium at Nungambakkam, Chennai has been attracting crowd to its fullest capacity all the seven days of the event every year.
The success of Tennis in Chennai has been quite phenomenal, which is why the organizers have not been able to move the tournament anywhere else in India although many a times, they had been having such ideas before. Right now, it looks like Tennis is here to stay, may be for very long. In my opinion, it is fully justified that Chennai gets its share of Tennis first more than any other place in India. I say this not only because I am from Chennai, but also because of the fact that the city had its own tennis connection.
Chennai's Tennis Connection
We have not been able to see, of late, any Indian singles player making a huge impact in ATP tournaments. Only three players from the Indian subcontinent had really made it big at the international level in the last fifty years and incidentally, all of them belong to Chennai. First of them was the legendary Ramanathan Krishnan, who made inroads into world ranking, getting himself placed as high as No.3 at one point of time. He had been a two times semifinalist at Wimbledon in 1960 and 1961.
After senior Krishnan's departure, came a member from a certain Amritraj's family, whose name is Vijay. He held the tricolor of India for more than a decade and had been victorious against some of the game's greatest players including Rod Laver and Bjorn Borg. Due to some consistent performances, he was ranked inside top 10 and had also remained a member of that elite category for quite some time. He reached the quarterfinals of both Wimbledon and US open.
During Vijay's playing days entered Ramesh who was also referred to as "Junior Krishnan" as he was the son of former Indian great Ramanathan Krishnan. Ramesh was a part of the Indian Davis cup side which reached the finals in 1989. Though said to have possessed one of the very weakest serves in the game, he had always been a very competitive player all throughout his tenure. His victory over Mats Wilander in Australian open in 1989 was easily one of the best wins he had in his career.
After the exodus of the big three, India is yet to produce players of such class who could compete at the world stage. We are still looking forward to one such individual who can make one billion people proud.
How Chennai open originated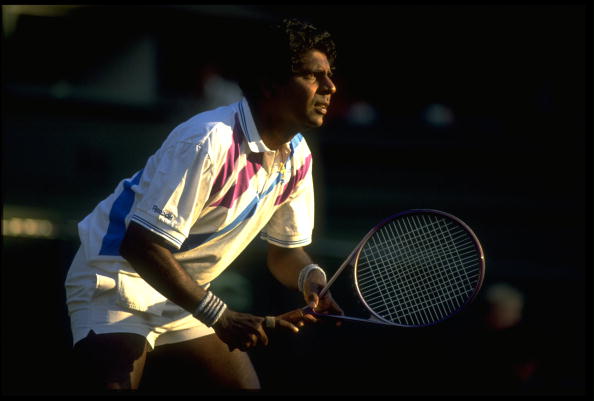 If Chennai has been able to host this ATP 250 tournament, it was only because of Vijay Amritraj. He promoted the tournament so well at the early going that the event started tasting big success within the first three years of its inception. When International management group came up with this idea of having an ATP event in Chennai, it was said that Vijay offered every assistance possible to make it happen and today the tournament is in its sixteenth straight year. Twice the name of the tournament was changed. Debuted as Gold Flake open in Chennai and remained so for the first three years, it was later renamed as Tata Chennai open. And for the last three years or so, since the mobile company, "Aircel" has started sponsoring it, the event has been called as Aircel Chennai open.
Know the first ever champion at Chennai open
The first ever champion here at Chennai was Michael Tillstrom of Sweden. Incidentally, it remained his only ATP singles title. He was just one match away from successfully defending his title in 1998 but was outsmarted by the Australian Patrick Rafter, who went on to complete the victory in straight sets.
The entry of big names
The year 1998 saw the advent of some of the biggest names, including former three times Wimbledon Champion Boris Becker and the Australian, Patrick Rafter. Though the German legend was shocked in the second round by a little known Gerard Solves, the top seeded Australian lived up to his reputation by winning this event, dropping a set only once. Every one of us felt dismayed at the loss of Becker so early in the tournament. So much so the disappointed Indian journalists even went to the extent of asking Becker during a press conference if he had deliberately underplayed in the second round and made an early exit.
Carlos Moya
This former French open Champion was the most familiar and successful player ever to have played here in Chennai. He won the title twice in 2004 and 2005 and had been the runner up in 2006. Since he had been a regular visitor to this part of the world, he became the most favourite tennis star here. We were able to see players like Roger Federer and Pete Sampras only on Television but we had, time and again, seen Moya "live", performing impeccably right in front of our eyes at Nungambakkam Tennis stadium. Just like Federer who owned Wimbledon for quite some time, this Spaniard owned the hard courts of Chennai. So he, without a doubt, was our own version of Roger Federer.
Lucky tournament to start with for a few
The career of Patrick Rafter witnessed a major turnaround once he won Chennai Open in 1998. During that year, he grossed six ATP titles which included his second US open major. He also achieved a rare double of capturing Toronto and Cincinnati titles back to back in the same year. It turned out to be the year in which he won the most number of titles, incidentally. All in all, it became the luckiest year for the Australian.
Ten years later in 2008, the then World No.2, Rafael Nadal came to Chennai. Unfortunately, he was tamed by Russian Youzhny in straight sets in the final. But that year proved to be one of the best years in the Spaniard's career. He thrashed Roger Federer in straight sets in the final of Roland Garros, giving the Swiss his worst ever grandslam defeat and then went on to win his maiden Wimbledon in the All England Club, thereby undoing his critics who had been earlier labeling him as a clay court player. It all happened for him, didn't it? Chennai did a trick for him, perhaps.
Chennai's Tennis spectators
And last but not the least, we need to mention about the spectators of Chennai. The game of Tennis requires its viewers to be silent when the points are being played, something which sport (cricket) loving fans in Chennai were not used to. So, the repeated name chants and screams which were not heard or seen elsewhere in the world are very much common in Chennai and if you want to experience the energy you need to come and see it here.