Venus Williams is one of the finest tennis players of all time and has enjoyed a stories career. The American has won seven Grand Slam singles titles till date.
Given the global nature of the sport, it's not surprising that Williams has learnt multiple languages during the course of her career. Williams can speak a number of languages fluently apart from English. The 41-year-old learned French and German in school but can also speak Italian and Chinese.
A few months back, Williams promoted her father's biopic King Richard in French and her command over the language was quite impressive.
"My best language is Italian" - Venus Williams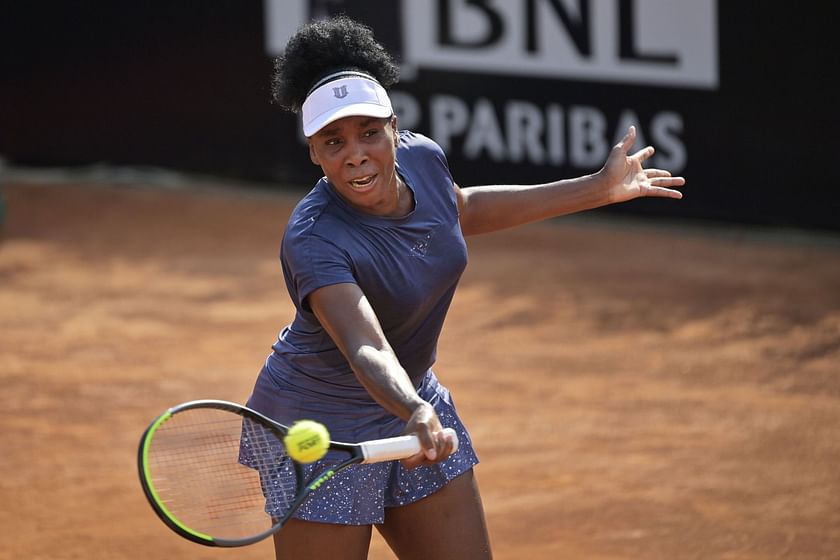 A few years ago, Venus Williams stated that despite knowing multiple languages, she was most comfortable speaking Italian. The American also revealed that she knows a surprising amount of Chinese.
---
Also Check Out :-Venus Williams Net worth
---
"I'm good in languages," Williams said in an interview. "My best language is Italian. The surprising language that I know a decent amount of is Chinese."
Williams also said that it was not easy for her when she started learning languages and that she has gotten more fluent with time.
---
Also Check Out :-Venus Williams Net worth
---
"It's not something that comes overnight," Williams said. "It's something that continues to click over time, but once you get started then it's easier than the start."
Williams' command over the Italian language came to the forefront a few years ago when the former World No. 1 gave an interview during the Italian Open. She had no trouble answering the interviewer's questions.
On the tennis front, Williams has been inactive for over six months. She last played in Chicago in August, losing to Hsieh Su-Wei in the first round.
As a result of her inactivity, her ranking has dropped to 491st in the world. The 41-year-old recently revealed that she plans to return soon but did not specify an exact date.
---
Also Check Out :-Monte Carlo Masters 2022 Results
Venus Williams and Father Richard recall one match that 7-time Grand Slam champion "should have won"