Indian Tennis ace who defeated the Wimbledon champion twice
1.13K //
04 Aug 2010, 14:04 IST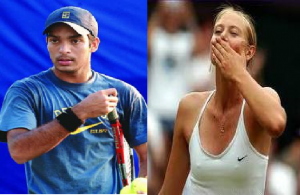 Sharapova was more than a star, Karan was touted as the next poster boy of Indian tennis.
At 14, she was sent to the court to kick some balls and he, to save some. It was the time when Shara met Kara(n) Rastogi. It was at Bolliteiri Academy where Sharapova had powered off every boy of her age until then with a racquet and some shrieks of course! Karan's up next…
She begins banging the ball so hard, leaving our man floored and before he could know what was happening, the score read 1-0 in favour of the lady. But then, out came the Indian man's most lethal weapon, the male ego: 'How can I lose to a girl?'' Karan pockets the set 6-2. A game down in the second set and Yuri (Sharapova's dad) had seen enough and drags daddy's little girl off the court. As for Karan, a promotion to the next level of the course and a step closer to turning pro.
3 years later
Sharapova went on to win the Wimbledon and comes back to the Academy for a hit before the US Open. Well, history repeats itself, Karan has a second bite at the cherry and the results are the same: 6-2 , 6-2 complete this time, with the topping of a Yuri tantrum.
He may not have lived up to the expectations of the people but, small consolation, Karan surely has a better track record with women over a former World No. 1 , Bobby Riggs who lost to Billie Jean King in straight sets in the "Battle of the Sexes". Time to get them boys Karan!