Despite achieving considerable success in doubles and mixed doubles, India, as a country has hardly found any success at the senior level of singles tennis. The biggest achievement by an Indian player in singles tennis has arguably been the historic bronze medal won by Leander Paes at the 1996 Atlanta Olympics.
The farthest an Indian has ever reached in the singles compeitition of a grand slam is the semifinals, and this was achieved by the legendary Ramanathan Krishan in 1960, over 50 years ago to this current day.
Post that historic achievement, Vijay Amritraj and Ramesh Krishnan impressed by making multiple quarterfinal appearances at Grand Slams. In 1993, after the retirement of Vijay Amritraj and Ramesh Krishnan, India started to shine in doubles and mixed doubles events.
Unfortunately, after the retirement of these two legends, India's performance in the singles division started to decline massively and India had to wait 16 long years for the next world class singles player to make a mark on the global circuit.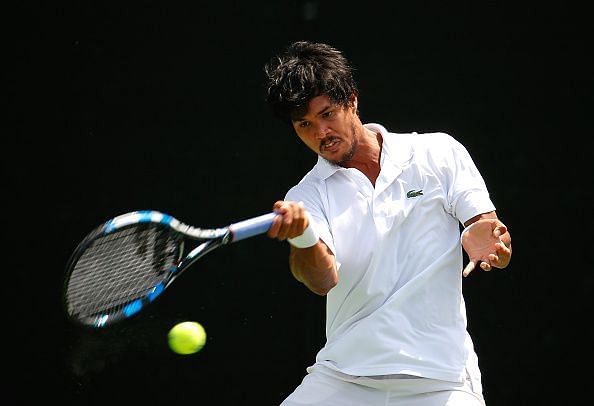 At the 2009 Chennai Open, Somdev Devvarman burst onto the scene by reaching the final with some mind blowing performances. After that, he grew into a true world class player and reached as high as No. 62 in the world rankings.
Sadly, he never got to reach his full potential because his career was plagued with injuries and he was forced to retire at the age of 32. Post the Devvarman era, Yuki Bhambri has shown promise at times but he has also been hit by a slew of injuries
Current Situation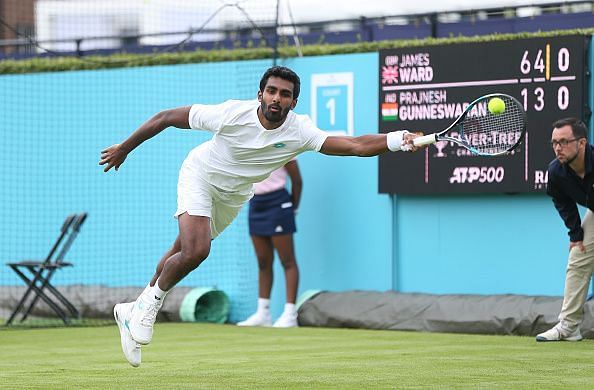 However, Indian singles tennis is now in a better situation than ever before. There are currently four active players who have featured in the top 150 and two who have featured in the top 100 rankings.
Prajnesh Gunneswaran is currently the highest ranked Indian player and he was also ranked as high as 75 earlier in the year. He is getting ready to play in this year's Wimbledon which will mark his third consecutive participation in a Grand Slam.
Prajnesh has grown considerably over the past few years, for at the start of 2018 he was ranked as low as 243. Unfortunately, age is not on his side since he will turn 30 by the end of this year and in all likelyhood has only a few more peak years coming his way.
Yuki Bhambri is another player with high potential. He is currently out nursing an injury he suffered in 2018, and that has caused him to plummet down in the ATP rankings.
Interestingly, Yuki is the last Indian to win a junior singles Grand Slam title. A lot was excepted of him when he started his professional career but he has only partly fulfilled his potential. At the age of 26, he can still achieve a lot more if he can manage to stay fit.
Ramkumar Ramanathan is another young player with bundles of potential. Like Somdev Devvarman, he also burst into the limelight at the Chennai Open and interestingly he did it by beating the higher ranked Somdev in the first round.
Ramanathan's biggest achievement till date is reaching the final of the Hall of Fame Championship in July, 2018 and he became the first player since Somdev to make the finals of an ATP 250 event. As a 24-year old, he is yet to reach his peak and it will be interesting to see the heights he can achieve when he reaches his peak.
The other player who has featured in the top 150 is Saketh Myneni but he is nearing the end of his career. Two other young players who could achieve great things in the future are Sumit Nagal and Sasi Kumar Mukund. These two players are 21 and 22 years old respectively and they have been extremely impressive in recent times with their ATP rankings on the rise.
With a large group of young players leading the way, the future looks bright for Indian singles tennis. Optimistically, we could see an Indian singles player reach the latter stages of a Grand Slam or even win a Grand Slam in the next 10-15 years.