Interview with Karti Chidambaram: "I don't take my father's opinion to run a sports organisation"
965 //
27 Mar 2013, 17:09 IST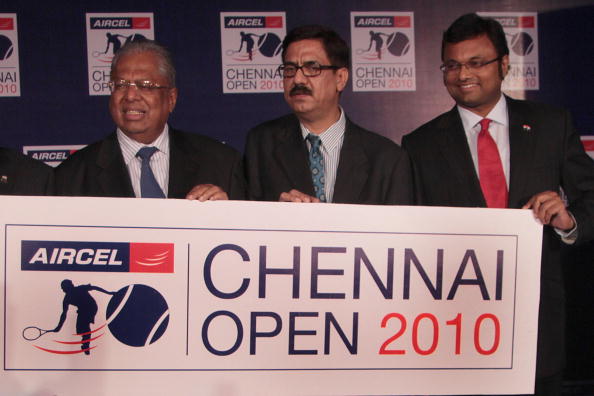 Coming from a strong political background, with his father P. Chidambaram being the Union Home Minister, Karti Chidambaram, the president of All India Tenpin Bowling Association and Vice President of AITA, does not deny the importance of being well-connected to successfully run a sporting federation.
From getting access to the corporates who support an event to getting funds cleared by the ministry, all could seem a tad easy. "How you choose to use your leverage is more important and I choose sports," admits the shrewd yet witty Tamil Nadu politician in a freewheeling chat.
Excerpts:
You often speak about having full-time sports people who dedicate most of their time for pursuing sports. But in a country like ours, it's not easy to make a career out of sports considering various constraints…
We need to understand that everything cannot come from the government and federations. I believe that there can't be part time sportspersons nor can we have scholar-cum-sportsperson anymore. Personal sacrifice is important to achieve at a greater level in sports today. I don't know of a single Wimbledon player who is a high school graduate. I don't think there will be a single Test cricketer in the future who will be a scholar. Those days are gone. You need to take a call when you are 15-16 if a sport is going to be your career and take it up full time.
Also, do you think the country is lacking in terms of training world-class sportspersons?
In tennis, we produce world class 16 year-olds but the same 16 year-old can't figure anywhere in the world when they are at 21-22. That's because, between 16 and 21, we get lost. Our coaches are not equipped to train world class senior players. It needs completely different skills.
Another problem is professionalism in sports. When we are demanding professionalism in every sphere, why are we not demanding for the same from sports administrators? Why are they not making their goals public? People who manage sports need to be accountable. If I am not able to show results in five years, they should find a new president. People who man sports hold their posts much longer than any politician in the office. People can't get someone into administrating sports only because he loves sport or is a well-connected man and not hold him responsible.
Have you set any goals for yourself in tennis and bowling?
For tennis, I have a mandate in the Tamil Nadu association that we will have a Davis Cup player from the state in the next five years. And win medals at the Asian Games 2014 in bowling. I have a plan in place to execute and I know I can achieve it.
Is it important to have a strong political backing for those who run the sporting organisations?
It does help. I think I open doors… there's no doubt about it. The chance I get to have an access to the corporates is probably better than anybody who comes from a similar background. But I choose to leverage my goodwill in sport while some do it in different things. I feel passionate about sports and my father does not have anything to do with any of my sports related work.
Does your father follow sports keenly and do you get your opinions across to him?
My father is keen on sports and he loves tennis. He watches a bit of cricket but I am not too sure if he watches a great amount of IPL. We both are strong minded individuals and more than him taking any of my opinions, I don't take his opinions (smiles)
Would you be interested in running other associations?
My hands are reasonably full at the moment. I might not have the wherewithal to handle another sport. In tennis, my involvement is very extensive and I don't think I will be able to do justice to another sport if I take it up.