Interview With Rupesh Roy, Promising Indian Tennis Star
2.00K //
03 Mar 2011, 06:06 IST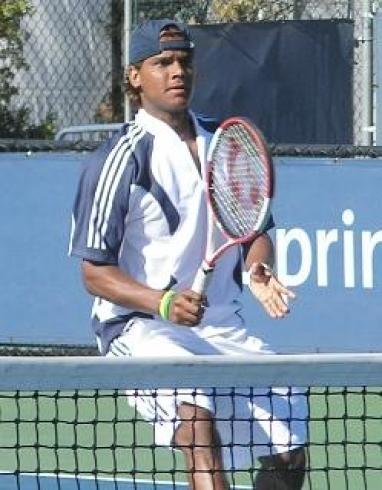 Kolkata youngster Rupesh Roy is one of the promising youngsters in Indian tennis. Rupesh started to play tennis when he was just 9 years old in the Vece Paes Foundation. Soon his talent impressed Steven Host, who shot a letter to the Bengal Tennis Association and trained him under the Bosse Foundation of Boston under a scholarship in 2005. Rupesh hails from a very ordinary family and his story of rising to the fame will surely inspire a lot of youngsters moving towards the game. Shifting from ITF to ATP tours very recently, Rupesh is currently ranked 556th in the ATP ranking list and promises to be a bright prospect for India.
Sportskeeda contributor Linus Fernandes had a chat with Rupesh about his life and career.
• Embarking on a tennis career… How did you begin?
Rupesh Roy: My uncle was a tennis coach and he saw the talent in my overall athleticism. I played cricket and soccer, but my uncle had the idea that I would do better in tennis. So I started playing and picked up on tennis really fast. Gradually, practice became more regular and I got the opportunity to play in some of the local tournaments. My success in those tournaments helped me a lot in inspiring more interest and also in the development of my skills. It was when I tasted some success in these tournaments that I felt I could do well in this sport.  Tennis being an individual sport is fully dependent on myself doing well. This motivated me a lot from a very young age to work hard and develop my skills in the game.
• On working with the Vece-Paes foundation…
RR: My uncle was a coach in the Vece Paes Foundation and so it was a really good experience to practice there. It was the best place to learn tennis at that time and I liked being close to my uncle. So it had to be the place where I train. A lot of good players trained there and watching them motivated me to work harder to reach up to their level.
• Improving on qualifying round performances…
RR: I know that I still need to work a lot on my qualifying matches. And I accept the fact that every player has got some facets of his game that needs improvement. Currently, I am working on my fitness and also improving my game so that I can do better. Every match I play, I try to give my best at the moment. Playing at this level is a very stressful there is a lot of pressure at every stage. Moreover, it is really difficult to make a career in tennis without funding and not having enough money. Sometimes, these thoughts hamper my concentration and increase the stress level. But I am working on all of these and I can see improvements in my game when I compare to last year.
• Making the transition from ITF to ATP. Is it happening or not…
RR: The transition is surely happening. I am playing ATP tournaments this year and I can see myself doing well at this level. This was my first year playing in an ATP tournament when I played in Chennai. All I want now is to play as many tournaments as I can and improve my rankings. It is difficult to pick many tournaments as it gets too costly sometimes. To save money on my travel expenses I have to choose tournaments that are close to each other. It is important to improve my ranking which will give me chance to participate in more tournaments.
• Why is moving from junior-level to pro such a ball-breaker?
RR: It's hard for a lot of reasons. You have to be mentally and physically strong with a lot of confidence to play at this level. You have to be constantly working on your game because at this level the players spot your weaknesses very quickly and they have the ability to break your game. In the pro level you don't get many chances to take advantage of the opponents because they are very much aware about their games and their own weaknesses.
• What do you think will get you ahead?
RR: The most important thing to get ahead is, of course, hard work. At this level you have to be willing to work hard and be ready to constantly rework on your game. If I can get a full time coach who could help me find out weak areas of my game and come up with ways to fix them, it will help a lot. Here also the problem arises due to lack of funding. Also, if I was able to travel more and play in more tournaments I could have a better ranking and it would definitely help me reach my goals.
• If there was one thing you could have, that would really push your career forward, what would you ask for?
RR: The first thing would be a sponsor. This would open up a lot of possibilities for me. I could get better training, a full time coach and play more matches. As I have already mentioned, it is very difficult to be successful in tennis without proper finding. It is more difficult for me because my family is unable to support me in this and I have to get everything by myself. With a sponsor I would have this support and it could help me to accomplish a lot more.
• Getting so far in your life… Whom would you thank?
RR: First of all I would like to thank my uncle. It's all because of him that I am playing tennis today. Bosse Foundation also helped me a lot by giving me chance to tour for the juniors events the way I did. I am also very thankful to Steve Host for being with me so long and guiding my career through the obstacles and helping me in planning the tournaments with the little money I had. My girlfriend has also helped me a lot. Especially when my contract with Bosse Foundation ended it was her who gave me the place to live. She has always been very supportive of my career and has helped me in every possible way.
Edited by Soumitra kapri