It has been a great season: Maria Sharapova
639 //
11 Nov 2012, 19:03 IST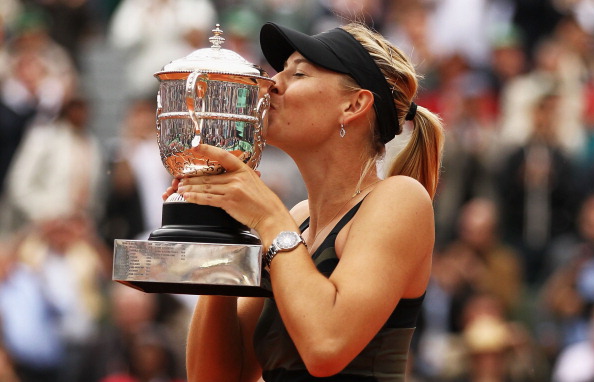 New Delhi, Nov 11 (IANS): Russian tennis star Maria Sharapova says 2012 was a great year for her when she completed a career Grand Slam by winning her maiden French Open, her first major title since 2008.
Sharapaova is now the sixth female player in the Open Era to complete a career Grand Slam. The win also brought her back to top of world rankings for the fifth time briefly before being replaced by Victoria Azarenka.
"It truly has been a remarkable year and now I have got a little free time which has allowed me to come here," said Sharapova on her first visit to India here Sunday.
The Russian was here to announce her association with Homestead, a UK-based real estate company.
Talking more about the season, Sharapova said: "It has been quite rewarding. You try so hard all your life to get to the top and then you get away from it. So, it was quite satisfying to come back to winning ways."
The 25-year-old started 2012 finishing runners-up at the Australia Open, followed by the French Open win and then she capped off the season by losing to her old rival Serena Williams in the final of the WTA Championships in Istanbul. Sharapova also won a silver at the London Olympics.
"It is satisfying if you look back at the time I spent away from the sport after the shoulder surgery. I was only 21 at the time of the surgery and it was unusual to undergo something like that at such a young age. A lot of players are not able to carry on after an injury like that. I was fortunate," said Sharapova, who underwent the surgery in 2008 and struggled with form after her return.
Sharapova rated her victory at the French Open the best of the four Grand Slams.
"It is hard to define which one is more special. They came at different times of my career. But the French Open this year was extra special. I came back from the injury and realised how hard it was to come back to winning ways. How hard it was to earn it," she said.
Sharapova now looks forward to the next season and improving her record against Williams (2-9) and Azarenka (4-7).
"She (Williams) is an incredible athlete and has achieved so much success. It is great to have rivalries in the sport. You are always working hard to do better than your competition. I hope I do better against her in 2013, as well as Azarenka," she added.