ITF Pune: Indian challenge ends in singles
612 //
26 Dec 2012, 21:58 IST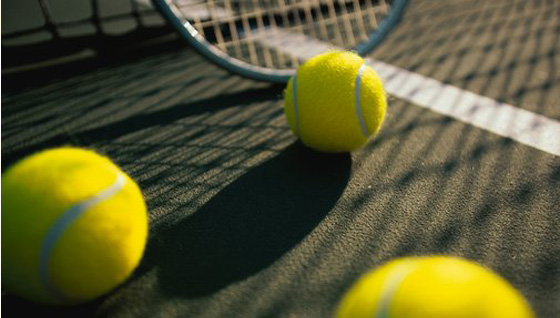 Pune - The Indian challenge in singles ended at the $25,000 NECC ITF Women's tennis being hosted by Deccan Gymkhana here Wednesday.
Local girl Prarthana Thombare and Mumbai girls Rashmi Teltumbde and Kyra Shroff lost their respective singles encounters in the second round.
China's eighth seed Jia Jing Lu was a bit too good for Thombare, winning 6-3, 6-1 to make it to the quarter-finals.
China's fourth seed made short work of 20-year-old Teltumbde, losing just two games in the entire match that lasted for 55 minutes. Teltumbde, who had not played too much of professional tennis due to her studies in US, had come through qualifiers to make it to the last 16.
Shroff was no better, losing 2-6, 1-6 to Thailand sixth seed Noppawan Lertcheewakaran.
For the second successive day, Turkey's Basak Eraydin was involved in the best match of the day, and for the second successive time, she came out victorious.
The tall left-hander Kalashnikova won the first set in tie-break, but Eraydin showed superb fighting spirit to win the second set 7-5, before dominating the decider, which she eventually won 6-3. Eraydin won the match in two hours and 25 minutes to enter the quarter-finals.
Israel's Karen Shlomo, who had shocked second seed Krunic on Tuesday, also made it to the last eight, beating Russia's Margarita Laareva 3-6, 6-3, 6-4 in two hours and 17 minutes.
Top seed Nina Bratchikova didn't even need to enter court to book her place in the quarter-finals, as her second round opponent, Nungnadda Wannasuk withdrew due to a hand injury.
Nidhi Chilumula is the lone Indian girl left in the tournament now, as she and Sheng Nan Sun defeated Natasha Palha/Ho Ching Wu 4-6, 6-2, 10-5 to enter the doubles semi-finals.
Results:
Singles, Pre-QF: 7-Ilona Kremen (Blr) bt Shiho Akita (Jap) 6-0, 2-6, 6-2; 8-Jia Jing Lu (Chn) bt Prathana Thombare (Ind) 6-3, 6-1; 3-Tadeja Majeric (Slo) bt Ya-Hsuan Lee (Tpe) 6-3, 6-4; 1-Nina Bratchikova (Rus) w/o Nungnadda Wannasuk (Tha); 4-Sheng-Nan Sun (Chn) bt Rashmi Teltumbde (Ind) 6-2, 6-0; Basak Eraydin (Tur) bt Oksana Kalashnikova (Geo) 6-7 (4), 7-5, 6-3; 6-Noppawan Lertcheewakaran (Tha) bt Kyra Shroff (Ind) 6-2, 6-1; Keren Shlomo (Isr) bt Margarita Lazareva (Rus) 3-6, 6-3, 6-4.
Doubles, QFs: 4-Jia Xiang Lu/Jia Jing Lu (Chn) bt Ya-Hsuan Lee/ Chihiro Nunome 6-1, 7-5; Basak Eraydin/ Melis Sezer (Tur) w/o Sharmada Balu/ Nungnadda Wannasuk; Nidhi Chilumula/ Sheng Nan Sun bt Natasha Palha/ Ho Ching Wu 4-6, 6-2, 10-5; 1-Tadeja Majeric/ Conny Perrin bt Shiho Akita/Chihiro Takayama 4-6, 6-3, 10-2.