ITF Tennis: Sanam Singh continues unbeaten streak
703 //
07 Mar 2012, 10:03 IST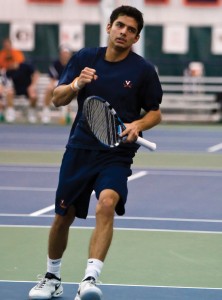 Sanam Singh celebrated his selection into the Davis Cup squad by winning his 11th successive match on the ITF circuit on Tuesday.
After winning back to back titles in Chandigarh and Bhopal, Singh beat compatriot Akash Wagh 6-0, 6-0 to move into the second round of this week's ITF Futures event in Bhivamaram.
Among the other Indians in the fray, third seed Karan Rastogi, seventh seed Ranjeet Mugugesan, eighth seed Jeevan Nedunchezhiyan and Saketh Myneni also reached the second round.
There are 6 Indians in the last 16 in the singles draw.