ITF women's circuit hits Mumbai this week
684 //
12 Mar 2012, 08:51 IST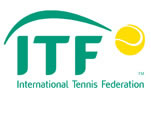 The ITF circuit is the lowest rung on the international tennis scene – the first step towards fulfilling the dreams and ambitions of being a Grand Slam champion and world NO. 1 player.
This week, the ITF women's circuit rolls into Mumbai for a $10K event – offering the chance to several Indian women players to rack up some ranking points and climb up the ladder towards the WTA Tour.
There were 12 Indians among the 32 player qualifying draw, all fighting for etigh berths in the main draw. After two days of battle at the Cricket Club of India courts, home to an ATP event a few years ago, two Indians secured their spot in the 32 player main draw. 34 year Old veteran Rushmi Chakravarthi, now down to no. 989 in the rankings – and 19 year old Kyra Shroff, ranked 888 in the world.
The two are joined in the main draw by Prerna Bhambri, winner of an ITF $25K event last year but who has since done little, Nidhi Chilumala, Sharmanda Balu and wild cards Aishwarya Srihastava, 16 year old Vaishnavi Peddi Reddy, Adnyna Naik and Rishika Sunkara.
Peddi Reddy will be surely one to watch – with even Sania Mirza saying the youngster has a lot of potential.
The top seed in the Mumbai event is Karen Shlomo, ranked 396 in the world, and Dalila Jakupovic, ranked 406 in the world.
The winner will get 8 valuable ranking points and the Indians will be hoping to capitalize on the opportunity.