Karan Rastogi retires from professional tennis
1.31K //
14 Jul 2012, 19:10 IST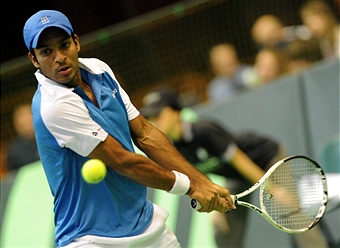 Indian tennis ace Karan Rastogi has decided to hang up his boots after competing in professional tennis for almost ten years. His list of achievements include reaching  the semi-finals of the Australian Open Junior Championship in 2004. Rastogi recorded a personal best of  284 in feb 2011  in the singles ranking on the ATP charts.  He came back from injury to win the Men's team bronze medal at the Asian Games in Guanzhou in 2010.
Here's what he had to say on his retirement:
"Have decided to call it a day on my professional tennis career due to persistent injuries. I have been playing with a nerve deformation in my left leg for the past 3 years and I felt it couldn't continue any longer. I have started coaching now in Mumbai, and am looking at various tennis related opportunities to go forward from here on. A big thank you to everyone for all their support."
Rastogi was one of the better known players in Indian tennis and it's a pity that his career has been drastically cut short  due to injury. Let's wish him well and celebrate his achievements for the country.
Check out Sportskeeda's exclusive interview with Karan Rastogi, dated a couple of years ago  –> https://www.sportskeeda.com/2010/12/27/sportskeeda-exclusive-an-interview-with-karan-rastogi/
Also, take a look at this fascinating duel in which the Indian ace took on the dominating diva of women's tennis, Maria Sharapova –> https://www.sportskeeda.com/2010/08/04/indian-tennis-ace-who-defeated-the-wimbledon-champion-twice/