Karlovic scripts remarkable comeback, Fognini edges past Delbonis
1.68K //
22 Jul 2013, 09:00 IST
Karlovic wins Claro Open Colombia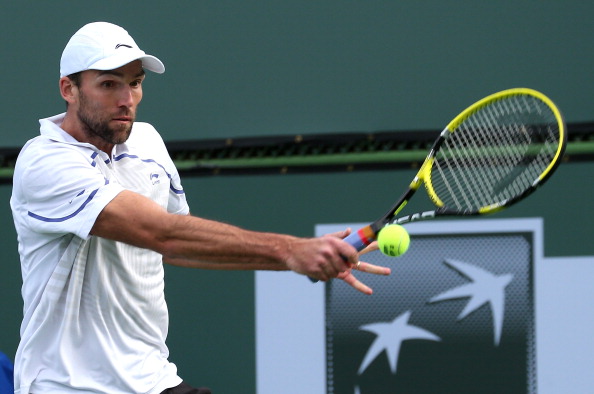 Three months ago, there were rumours that the tallest man to ever play the game of tennis had suffered a massive stroke.
His wife dispelled these rumours quickly, telling the media that 34-year old Ivo Karlovic had a serious case of viral meningitis, and not a stroke.
Viral meningitis does not sound like a terrible disease. It isn't fatal, but it will make your life a living hell. Karlovic was unable to remember his name, unable to tell what year it was, and was unable to move due to the splitting headaches he got all the time. He couldn't feel parts of his body as they suddenly went numb, and he was unable to speak, a slurred garbled mix-up of words coming out instead.
Karlovic spent four days in the ICU of a Miami hospital before he was able to remember his name, and five before the numbness threatening to paralyse his right arm stopped.
Upon release from the hospital, Karlovic tried to practice, but did not last more than 5 minutes.
He slowly worked his way up to 10-minute and 15-minute sessions before finally entering tournaments again. Karlovic reached the quarters of Newport last week and flew to Bogota in the hope that this tournament would help him on his way back up.
In Bogota, Karlovic won all 61 of the service games he played in 5 matches, serving a staggering 104 aces. He knocked out third seed Igor Sjisling in a marathon tiebreaker and then defeated fifth seed Adrian Mannarino in two tiebreakers. Karlovic then beat second-seeded fellow giant Kevin Anderson in three sets in the semifinals.
In the final, Karlovic beat home hope Alejandro Falla in straight sets, 6-3, 7-6(4) in an emphatic win to record his first title in five years. It made him the second oldest title-winner this year. He is also the second person to win a title this year without dropping serve.
"Only happiness," he said of his emotions following the win, "that after all these injuries and illnesses I was able to be back here."
Dr. Ivo, what a champ!