Miami 2012 Women's preview: Fighting for attention
748 //
20 Mar 2012, 17:43 IST
When the obligatory Williams 'comeback' at a high-profile tournament fails to generate the headlines it always does, you know something's brewing on the women's tour. In the Sony Ericsson Open that starts in Miami today, Serena Williams will be playing her first match since the Australian Open, and Venus Williams will be making a return to competitive tennis after a 6-month layoff, but neither of those stories has captured the attention of the media. Instead, it's been all Victoria Azarenka, who comes into Miami riding a 23-match winning streak. Perhaps the only thing that could take the focus away from Azarenka's incredible 'when-will-she-lose' storyline would be if Maria Sharapova decided to break into an impromptu, Andrea Petkovic-style jig after every match she plays. Yeah, like that's going to happen.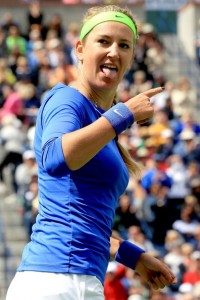 First Quarter: The Sleepwalk
Stranger things have happened in tennis, but if heavyweights like Maria Sharapova, Kim Clijsters, Na Li, Samantha Stosur and Agnieszka Radwanska haven't been able to knock Azarenka off her perch so far this year, then the likes of Marion Bartoli, Nadia Petrova, Maria Kirilenko, Lucie Safarova, Angelique Kerber, Francesca Schiavone and Dominika Cibulkova certainly aren't going to. A string of middling names dots this quarter, with not a single one of those standing out as a possible challenger to Azarenka's might. One name that does deserve mention, however, is that of Alisa Kleybanova, a hard-hitting Russian youngster who's making a comeback after having survived cancer. Here's hoping the courageous woman does well in her second stint on the tour.
The pick: Azarenka def. Petrova
Dark horse: Tamira Paszek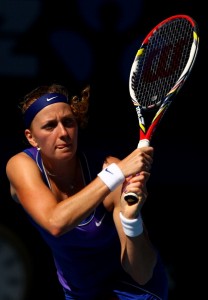 Second Quarter: The Corner of Intrigue
Questions abound in this section of the draw. Will Petra Kvitova continue with her pattern of alternating early-round exits with title runs? Will Ana Ivanovic finally come out of her 4-year-long slump by posting back-to-back strong performances? Does Vera Zvonareva have one final resurgent push left in her career? Why does Daniela Hantuchova play tennis? And most importantly, is Venus Williams making a mistake by attempting a comeback to the tour instead of retiring in peace? By the time the tournament is over, we'll likely be as far away from the answers to these questions as we are now, perhaps even farther. But that's what makes tennis such a charmingly mystifying sport.
The pick: Kvitova def. Radwanska
Dark horse: Can Venus Williams be placed here, considering she's unseeded?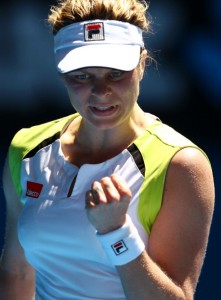 Third Quarter: The Statement-Makers
Caroline Wozniacki is the highest seed here, but the Dane has been on a dispiriting downward spiral since the beginning of the year, and would be hard-pressed to get past Julia Goerges, the woman who she's lost to 3 consecutive times, in the 4th round. Instead, all the noise here will likely be made by five-time Miami champ Serena Williams, who is surrounded by players who are either her personal punching bags or who have had the misfortune of earning her vengeful wrath by defeating her in their last encounter (I'm looking at you, Samantha Stosur). Clearly, Serena couldn't have asked for a better quarter to make a statement in her latest comeback attempt. Or could she have? Lurking unobtrusively amid all the other names here is Belgian Kim Clijsters, and last I checked, she was one of the very few active players who could give an in-form Serena a run for her money. Is she sufficiently match-tough to even get to the quarters and battle Serena, you ask? Three words: US Open 2009.
The pick: Clijsters def. Serena
Dark horse: Christina McHale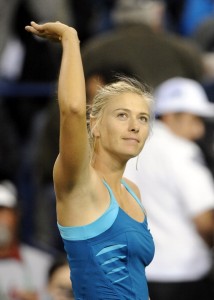 Fourth Quarter: Lost their way
Jelena Jankovic and Svetlana Kuznetsova have been  trying to find a way out of the wilderness for some time now. The Serb is seeded 13th here, while the Russian is twice as low: 26th. Can either of them emulate Ivanovic's strong run last week and announce their reinstatement among the game's elite? Speaking of the game's elite, Na Li, by virtue of being the reigning French Open champion and the 8th-ranked player in the world, still commands a place at the top, but her results have been nothing to write home about lately. At some point you've got to wonder whether this is a case of her taking a little longer than normal to adjust to the extra pressure heaped on a Slam winner or if that Slam win was just a fluke. Sabine Lisicki and Anastasia Pavlyuchenkova are two other players who are coming off promising seasons but have been struggling to string consecutive victories together. And how is Maria Sharapova going to find her way out of her wilderness? Sure, it's a lot more comforting if your 'wilderness' includes repeated tournament final appearances, but her performances after getting to the final hurdle have been borderline cringe-worthy. Another shellacking in a final, and we might be forced to revisit the widely-accepted belief that Sharapova is the only Russian who doesn't choke in the big moments.
The pick: Sharapova def. Lisicki
Dark horse: Mona Barthel
Semifinals
Semifinal 1: Kvitova has shown in the past that once she gets out of the first couple of rounds at a tournament, she gets stronger with each passing match. And she's one of the few players who's had the measure of Azarenka lately, having won all three of their matches last year. But I'm still going to go with Azarenka here, if for no other reason then the fact that she's proven me wrong too many times this year.
The pick: Azarenka def. Kvitova
Semifinal 2:  This may well be the last time that Clijsters plays in Miami considering her uncertainty about extending her career beyond 2012, and if she isn't afflicted with any more injuries by the time she reaches the semis, this would be her match to lose. Sharapova simply doesn't seem to have the confidence to defeat a versatile big hitter anymore, and Clijsters is as good a bet as any to take advantage of that.
The pick: Clijsters def. Sharapova
Final: Azarenka def. Clijsters