Mutua Madrid Open 2013: Of old and new, upsets and upsurges
Expectations were surging at the start of the Mutua Madrid Open 2013. Not only was the prospect of watching Federer rejoin the tennis world after a two-month hiatus to try and defend his title mouth-watering, the chance to see Nole and Rafa take on from where they had left at Monte Carlo a few weeks ago was equally enthralling.
After all the hype and hoopla the tournament garnered for its blue clay initiation last year, if anyone would have wondered about mellowing attention on account of the red dirt making a re-entry at Madrid, they would have been highly mistaken. The tournament has panned out quite differently from the expected script, which has only gone on to add a different slant of tantalisation to the 2013 Madrid Open outing.
The two penultimate matches leading to the tournament finals have thus become the rightful cynosure of the world's eyes, bringing along with them an altogether different star-cast – some old, some new.
First Semi-final: Rafael Nadal v/s Pablo Andujar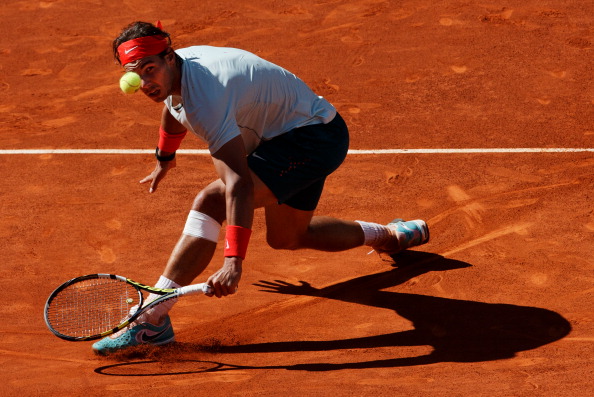 If there's one person who has been consistent on clay, it's Rafa. The Spaniard came out trumps in his quarter-final against compatriot David Ferrer, following a stiff battle and a one-set deficit. The first person to win four singles titles this year, Rafa seems to be peaking at the right time. Even discounting his loss to Novak Djokovic in the Monte Carlo finals, just a few weeks ago, there can be no denying that Rafa looks perfectly at ease on the dirt. Against countryman Andujar, who has had a tremendous week following his wild-card inclusion into the tournament, it's only natural that Rafa should start as the favourite to get into the finals. Especially in the wake of his absolute stamping of authority over Ferrer in the third set in their quarter-finals.
For Pablo Andujar, the setting couldn't have been any better. The wild-card entrant has turned heads in his direction with a pretty solid display of tennis. Two back-to-back upsets of Marin Cilic and John Isner, followed by a quarter-final upset over 14th-seed Kei Nishikori have ensured a definite ascension of the Spaniard's ranking points in the coming week; irrespective of whether Andujar is able to continue with his winning momentum against Rafa or not.
Both Spaniards have met each other once before at the 2011 French Open second round, with Rafa convincingly winning that encounter in straight sets.
Prediction: Rafael Nadal to defeat Pablo Andujar in straight sets.
Second Semi-final: Stanislas Wawrinka v/s Tomas Berdych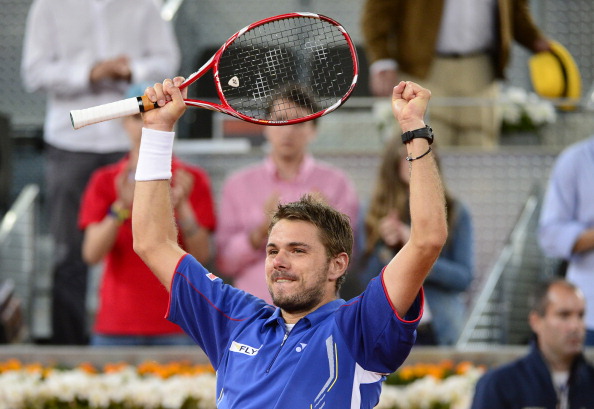 Both Wawrinka and Berdych have had to get past tough challengers to make it to the semi-finals at the 2013 Madrid Masters. Wawrinka, who recently won a clay court singles title at Portugal, will try and make it to his first Madrid Masters' finals. The fact that the Swiss wasn't able to convert match points in the second set tie-break would grate on him, even though he did well to close the match in his favour in the end. Against Berdych, Wawrinka would need to be careful and not to give any loose points that could tip the match into Berdych's favour, who was dominant enough to come out in his semi-final against Murray in straight sets.
Looking to make his second consecutive finals' appearance at the Madrid Masters, Berdych would want to try and take his quarter-final momentum forward. Though their head-to-head is split at five-matches apiece, it's Berdych who holds the edge with a win in their last match. However, the last time these two guys met on clay, in the 2011 Rome Masters, it was Wawrinka who outlasted Berdych coming from a set behind.
Prediction: Tomas Berdych to defeat Stanislas Wawrinka in a tough three-setter.