My wishlist for Indian tennis in 2013 to Santa
1.26K //
12 Dec 2012, 09:29 IST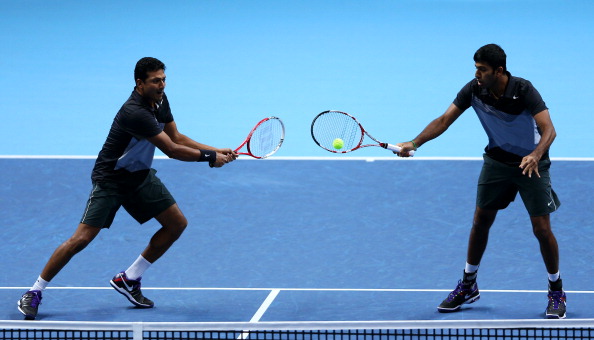 2012 has been a mixed year for Indian tennis, though there have been some bright spots. Leander Paes won another Grand Slam title – at the Australian Open with new partner Radek Stepanek and climbed all the way back to No.3 in the world rankings (his highest in 13 years). Mahesh Bhupathi and Sania Mirza combined to win the French Open mixed doubles title, and Yuki Bhambri broke into the top 200 of the singles rankings for the first time. But there were disappointments too. Leaving aside the bitter Olympic selection controversy, the Indians flopped at the London Games, Somdev Devvarman slipped into oblivion due to injury and Sania MIrza stopped competing in singles.
But a new season is just a few weeks away and that's reason enough to hope that our tennis players will break new ground in the sport. As an eternal optimist, it's hard to keep wishes out of the realm of science fiction. So while trying to be realistic and hoping Santa is reading this, here's my top 5 wish list for Indian tennis in 2013.
Yuki Bhambri breaking into the top 100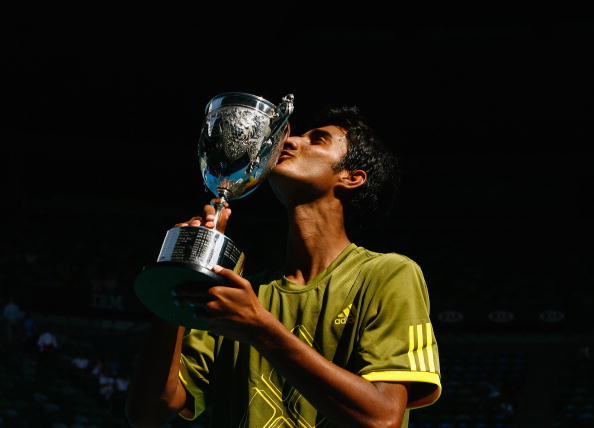 Sure, India has produced a number of Grand Slam doubles champions in Paes, Bhupathi and Mirza. But let's face it – the tennis world at large cares only about singles. And that's where we have failed to deliver. In 2011, India had 2 top 100 players in Somdev Devvarman and Sania Mirza, meaning there was plenty of interest in following the ATP and WTA circuit week-in and week-out. With Somdev having dropped to the 600s due to his shoulder injury and Sania uncertain about her singles future, the onus now rests on young Yuki Bhambri.
Bhambri is a former junior world no. 1 and grand slam winner and until this season, had been prone to his body breaking down often enough to stall his progress into the higher leagues. But in 2012, Bhambri matured physically and emotionally. The 20 year old has graduated from the ITF Futures circuit to the ATP Challenger circuit and peaked at no. 187 in the world rankings. With his current ranking at no. 215, the Chennai Open in January will be the perfect platform to launch his bid for a place in the world's top 100. Once Bhambri is in the top 100, he should be able to compete in the main draws of the regular ATP events and the Grand Slams. Bhambri is India's best bet for a top singles player in the immediate future and hopefully he will be able to bear that burden for years to come.
Rohan Bopanna wining a Grand Slam doubles title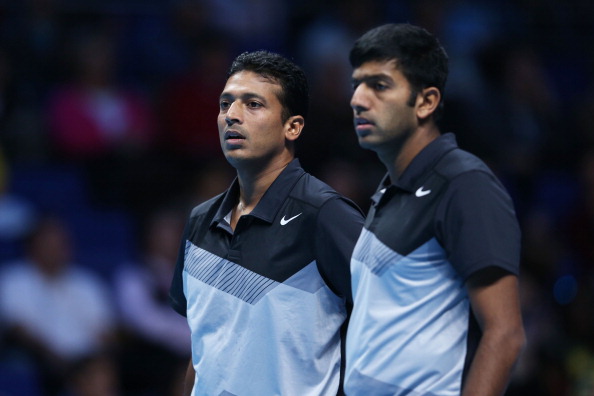 Leander Paes and Mahesh Bhupathi have been the flag-bearers of Indian tennis for a long time now. But 39 year old Paes and 38 year old Bhupathi won't be around much longer. Bhupathi has already announced that he will quit in 2013 and Paes is likely to follow soon after. That will leave 31 year old Rohan Bopanna as our most experienced and top doubles player. With several players staying at the top of the doubles game till the age of 40, Bopanna has another decade of top-flight doubles tennis left in him. The Coorg native, who got married earlier this month, has reached only one doubles grand slam final (in 2010 with former partner Aisam Ul-Huq Qureshi) and will be hoping to get the Grand Slam monkey off his back in 2013, where he will partner with 28 year old American of Indian origin Rajeev Ram. If Bopanna wins a slam soon, more could follow quickly as will more coveted partners and endorsement dollars.
Sania Mirza wins a Grand Slam women's doubles title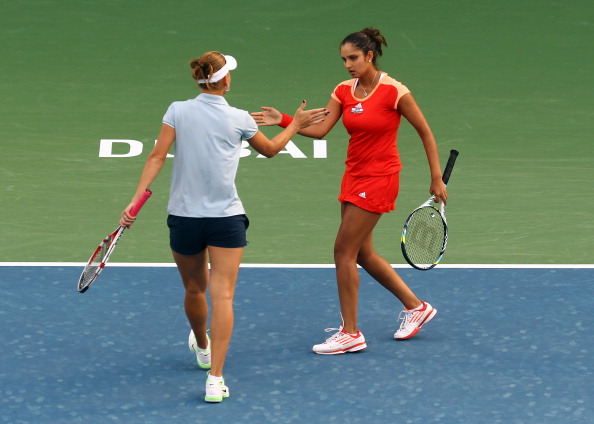 Wouldn't it be great if Sania could go deep in a singles grand slam draw? But let's be pragmatic here. Even if Sania remains healthy and returns to singles full time, she is unlikely to go higher than the top 100 or the top 50 at best in singles. At 25, Sania could have many years of top doubles tennis left in her. Sania failed to repeat her 2011 success (where she reached the finals of the French Open and the semis at Wimbledon) but she managed to finish the season at a credible no. 12 in the rankings. A Grand Slam women's doubles title would be a first for India and would add another chapter to the Sania legacy.
An Indian woman not named Sania breaks into the top 200 in singles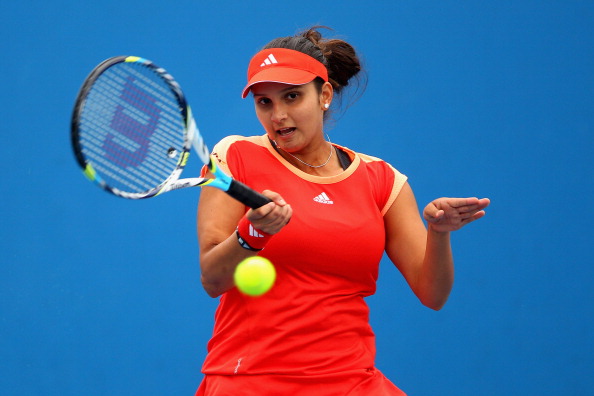 The explosion of Sania Mirza should have led to a boom in women's tennis in India, right? But seven years later, we're still waiting for another female tennis player to break through. There's hope though. There's a bunch of ITF Futures events being held in the country where our girls are going deeper and getting the silverware. There have been 9 ITF events in the country this year with one more coming up at the end of this month. And Indian girls have won the titles in Singles 3 of those 9 times and in Doubles, 5 of those 9 occasions. Leaving aside Sania, there are 13 other Indians in the top 1000 of the WTA rankings and 8 of them are still teenagers. With the addition of the WTA Challenger event in India, a few good weeks on the ITF Circuit, some luck of the draw at the WTA Challenger and rising confidence could easily take one of these 13 girls into the top 200. The names to watch out for next season are Rutuja Bhosale, Ankita Raina, Rishika Sunkara, Prarthana Thombare, Sri Peddy Reddy and Simran Senthi
India qualifies for the Davis Cup World Group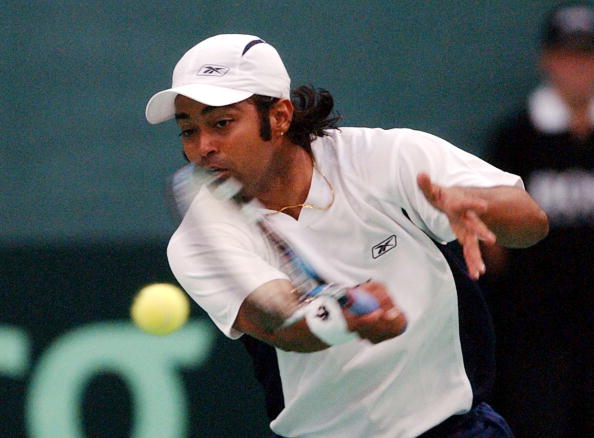 In 2010, India qualified for the elite 16 nation Davis Cup World Group for the first time since 1998 and repeated that feat in 2011. But 2012 was a disappointing year for our boys in the largest team competition in the sporting world. A loss to Uzbekistan in the Asia Oceania Group 1 zonal tie meant that India did not have a chance to play the relegation playoff this year and had to fight to retain their place in Group 1. Now, India will meet Korea in the Group 1 tie and will need to win 2 ties to earn a shot at the relegation playoff for 2013. A two year Davis Cup ban on Bhupathi and Bopanna by the AITA does not help matters. But with a rising Bhambri and a hopefully fit Somdev in singles, India will stand a good chance against the Koreans in February. A second round encounter vs the Japanese in April might be another story. But then, that's what Santa is for!