Nadal conqueror Darcis out of Wimbledon with injury
715 //
26 Jun 2013, 17:28 IST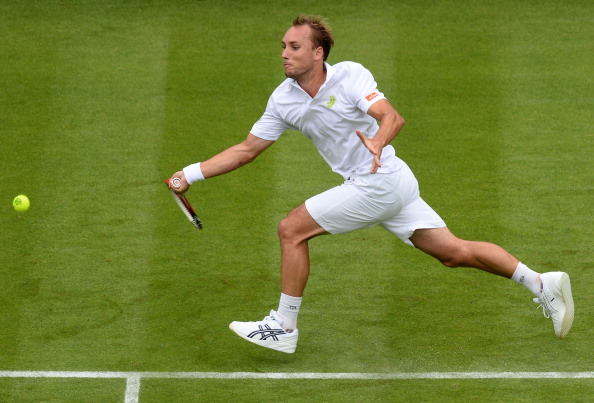 Steve Darcis, the world number 135 who stunned Rafael Nadal at Wimbledon, pulled out of the tournament with a shoulder injury on Wednesday.
"We have just received confirmation that Steve Darcis has withdrawn from his second round match against Lukasz Kubot with a right shoulder injury," said a statement from the organisers.
Earlier in the day, his coach admitted that Darcis, who suffered the injury when he fell over against Nadal, would be forced out.
"There is a 99% chance that Steve will not play his second round match," his coach Reginald Willems told sudinfo.be.
"Sadly, this is sport. The greatest moment of his career is followed by the greatest disappointment."