Nadal wins the match, Somdev hearts
1.07K //
17 Mar 2011, 12:16 IST
World No.1 Rafael Nadal beat Somdev Devvarman in the fourth round of Indian Wells ATP Masters by 7-5, 6-4 in a match which went on for 1 hour 53 minutes. For this victory Nadal had to fight hard vs the Indian Tennis sensation.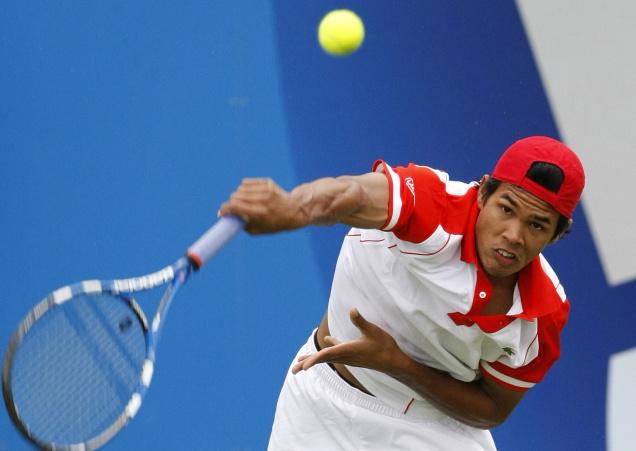 Well, instead of Somdev, Nadal looked nervous since the start of the game as he took couple of seconds more to come on the court. Not only that but Somdev broke his serve and was leading the set 2-0 at a point of time. But then Nadal showed his class and started coming back in to his normal game. But during the first set Somdev Devvarman displayed some great tennis. He played in such a manner that Nadal made few errors. Somdev's service was also good. He was serving at the speed of 103 mph. He made Nadal run on the court. But after all, Nadal is world's highest ranked player and he also showed his master class. Nadal had to fight hard to grab the first set. He could break Somdev's serve only in the last game of the 1st set and won the set 7-5. The first set was played for more than an hour.
In the 2nd set Nadal was in no mood to give any sort of chance to Somdev, but Somdev also got in to a bit aggressive mood and played some great shots and showed that he has improved a lot as a player. There wasn't a break of serve before Nadal broke Somdev's service to win the 2nd set by 6-4 and win the match by 7-5,6-4.
Though Somdev lost the match, he must be happy with the way he played. It was a hard fought victory for Nadal. The commentators were very impressed with Somdev's game. I think his Experience of playing vs Federer and playing in Davis cup vs Serbia helped him a lot in this game. He is 26 years old but very young in tennis. He is the player who is learning very quickly and improving game by game.  After this tournament he will definitely go up in the ATP Men's Singles Rankings