After Coco Gauff shared her racist experiences with the fans, Serena Williams' former coach Rennae Stubbs recently revealed she was taken for Steffi Graf.
Only two years younger than Graf, Stubbs had a successful tennis career as she won four Major doubles trophies and two mixed-doubles trophies. After turning pro in 1992, the Australian had a futile singles career but she joined forces as a coach with one of the most celebrated female players in the history of tennis, Serena Williams, in 2022.
Stubbs also coached former World No. 1 Karolina Pliskova during her peak years. She is currently working with Canada's Eugenie Bouchard,
Recently, Stubbs recalled an interaction with drunk tennis fans who misidentified her as the 22-time Grand Slam winner Graf in response to a question posed by a Twitter user prompting people to share racist but funny experiences.
"A bunch of drunks called me Steffi Graf once and to be honest, i ran with it!," the Australian wrote.
She also admitted to constantly being mistaken for compatriot and former tennis player Alicia Molik, writing
"I get called Alicia Molik on the regular in Australia!"
Before Stubbs, Coco Gauff, Jessica Pegula, and Christopher had also responded to the query. Gauff wrote:
"I sign autographs as myself but occasionally I am somehow also signing as Sloane, Venus, Serena, Taylor, Alycia, and yesterday I got Leylah for the first time lollll."
Gauff's doubles partner Pegula revealed a woman mistook her for the WTA World No. 7.
"One time I signed and the woman thought I was you…that one got me lol," Pegula tweeted.
Eubanks disclosed he was called Gael Monfils, a tennis player of Caribbean descent.
"I got called Monfils twice in DC lol."
Coco Gauff can win US Open if she adds confidence to her forehand, believes Serena Williams' former coach Rick Macci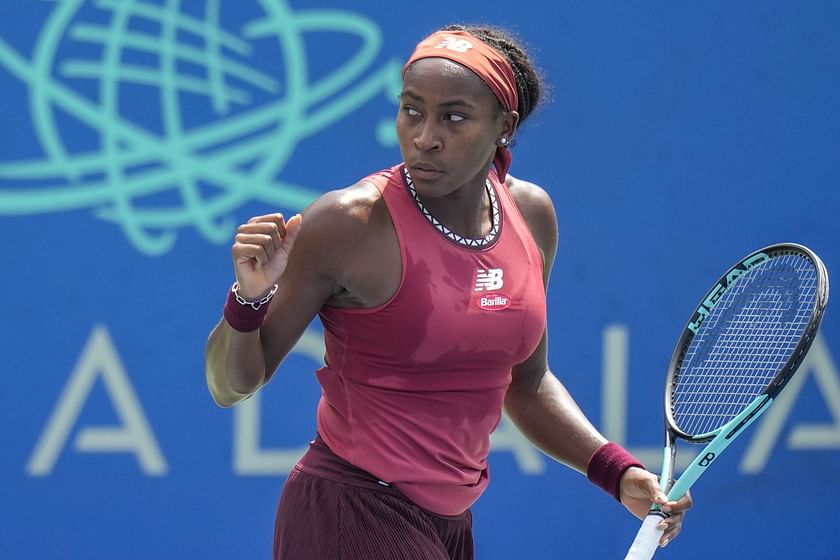 Another former coach of Serena Williams, Rick Macci lately suggested Coco Gauff has the potential to win the upcoming US Open if she could improve her forehand.
"Coco Gauff at age 19 has supersonic make up speed, a wicked slice serve, a laser down line backhand with juice nice soft crispy volleys, a feathery drop shot and most of all a quickly maturing mind and if she can stay authoritative on the forehand she has enough to win the US OPEN," Macci wrote.
Notably, Macci is also in touch with Gauff's father for a coaching role. The 19-year-old confessed the same during her time at recently concluded Wimbledon.
"I haven't spoken to Rick personally. But, yes, him and my dad converse a lot. Not just now but over the years. Yeah, that was one of the options to do that after the season is over," she said.
With the US Open around, it will be interesting to watch who ends up winning the last Grand Slam of the year.