At the post-match press conference following his first-round win at the 2023 French Open, Stefanos Tsitsipas entertained tennis fans with his musings on Carlos Alcaraz, all while deftly deflecting a rather inane question.
On Sunday, May 28, Tsitsipas defeated Jiri Vesely 7-5, 6-3, 4-6, 7-6(7) in the first round of the French Open. The match took place at Court Philippe Chatrier and lasted a grueling three hours and 13 minutes. The win marked the Greek's 28th tour-level victory of the year.
During the post-match press conference following his victory, Stefanos Tsitsipas was asked a rather irrelevant question regarding his appearance and how shaving his beard has affected his attitude towards tennis.
Despite the absurdity of the inquiry, Tsitsipas gracefully deflected and instead expressed his gratitude towards Carlos Alcaraz.
He recounted a recent practice session with Alcaraz and acknowledged the positive impact the Spaniard had on his game.
"I had a practice session with Carlitos the other day and did throw in a 'thank you' just randomly, and I don't know if he understood that or not. I owe a lot to Carlitos, because he's such a breath of fresh air, the fact that he's on the tour," Tsitsipas said.
Several tennis fans worldwide were pleased with Tsitsipas' response, while others were put off by what they deemed a foolish inquiry.
Fans took to social media to express their opinions on the matter. One fan praised the Greek for his composed reply to an unusual and unintelligent question.
"Tbh this is a very cool answer from Stef to a very odd dumb question lol," the fan tweeted.
Another fan expressed their confusion regarding the reason for the inquiry.
"I'm confused as to why the question was asked," the fan tweeted.
Here are a few more reactions from fans:
"I felt like I haven't played a match with so much inconsistency in a very long time" - Stefanos Tsitsipas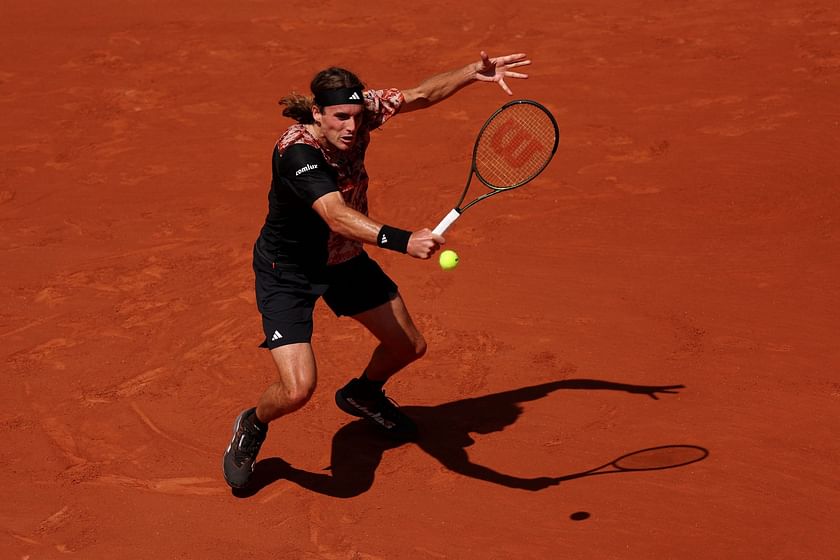 During the press conference, Stefanos Tsitsipas also discussed his win over Jiri Vesely. He acknowledged the inconsistency that plagued the match, noting the lack of rallies.
"The match was very inconsistent from my side," he said. "I felt like I haven't played a match with so much inconsistency in a very long time. There weren't a lot of rallies in play."
The former World No. 3 stated that his footwork was negatively impacted by the limited rallies, ultimately hindering his ability to fully engage his legs.
"He was serving big, so I had to find ways to change that," Tsitsipas said. "At times I felt like my footwork was lousy. I think it's also due to the fact that, as I said, there were not many rallies played which didn't allow my legs to be activated. Might be because of that."
Stefanos Tsitsipas will next meet Roberto Carballes Baena in the second round on Wednesday, May 31.