Andy Murray has bolstered his coaching team ahead of Wimbledon with the introduction of British doubles player Jonny O'Mara.
Murray's head coach is former World No. 1 Ivan Lendl. They first worked together between 2011 and 2014. The pair re-united in 2016 before splitting up again a year later. With the introduction of O'Mara, another parting between Murray and Lendl seems likely.
However, as per the latest reports, 28-year-old O'Mara will work alongside Lendl and not as his replacement.
"Andy Murray is understood to be working with Jonny O'Mara, the 28-year-old doubles specialist, ahead of Wimbledon. Murray wants O'Mara to join his team full-time, and had him in the box in Bordeaux. Would be alongside, not instead of, Ivan Lendl," renowned journalist James Gray wrote in his tweet.
O'Mara has had a career-high ATP doubles ranking of 44. He has already worked with Murray at the Bordeaux Challenger earlier this year.
Murray is set to commence his grass court season on Monday, June 5, at the Surbiton Trophy. He has been training with O'Mara in the UK ahead of the tournament. While there is no official confirmation of a contract being signed, Murray and O'Mara are set to work together for around 12 months.
At the Surbiton Trophy, the three-time Grand Slam winner will square off against Hyeon Chung in the first round. This will be their first-ever meeting on the tour.
The Brit will also play at the Queen's Club Championships before heading to Wimbledon.
---
Andy Murray withdrew from French Open to prioritize Wimbledon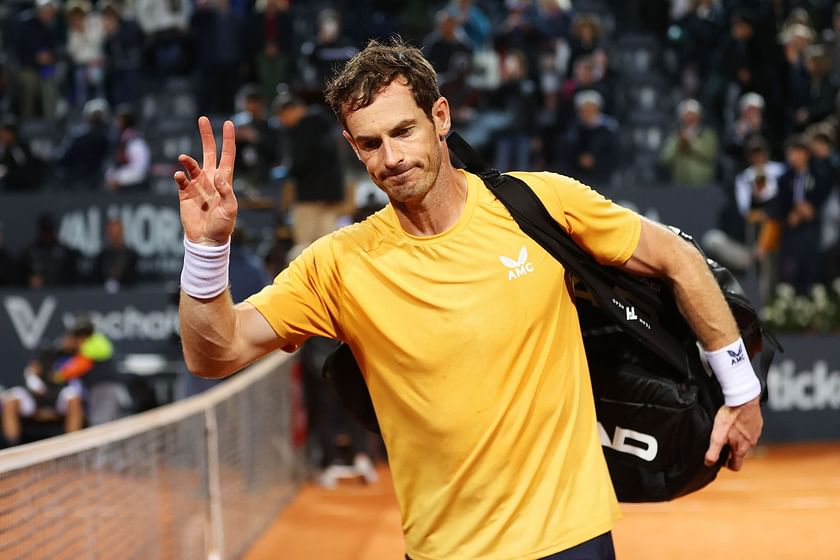 Andy Murray recently announced his withdrawal from the ongoing 2023 French Open. The Brit believes that he is more likely to enjoy a deep run at Wimbledon if he skips his trip to Paris.
"It's just what the right thing is to prioritize at this stage in my career," Murray told The Guardian. "I trust my body now, but I'm aware that my best chance of having a deep run is more likely to happen at Wimbledon."
Murray's last appearance at Roland Garros came in 2020 when he lost to Stan Wawrinka 6-1, 6-3, 6-2 in the opening round. His best run at the Grand Slam event came in 2016 as Novak Djokovic beat him in the final.
The 2023 Wimbledon will commence on July 3. Murray endured a second-round loss to John Isner last time around. He will be hopeful of making a deeper run this year.