Serena Williams' former coach, Rick Macci, recently stated that Andy Roddick achieved more than he had expected. Macci also mentioned that the 2003 US Open winner, Roddick, didn't get the recognition he deserved.
Macci trained the likes of Roddick, Maria Sharapova, Venus Williams, and Serena Williams in their younger days. His aforementioned pupils experienced great success and also became the World No. 1s during their respective careers.
Macci appeared on a recent episode of the ATP Tennis Radio Podcast. He reflected on his time training Andy Roddick in a conversation with Candy Reid. Macci suggested that people back in the day expected Roddick to replace the likes of Pete Sampras and Andre Agassi.
"People always looked at Andy like 'Is he the next [Pete] Sampras or [Andre] Agassi?' You know he was never gonna be that in my opinion. But I think, he overachieved, and I tell him this," he said.
The 68-year-old remarked that the former World No. 1 was seldom defeated badly.
"He's just a great guy. With competition, everything changed around him. I think he overachieved, very few bad losses and people didn't really appreciate him as much, and till we've never had any other American Grand Slam champion," he said.
Macci added that Roddick's competitiveness was class apart as he scored victories over top players, including Roger Federer, Rafael Nadal, and Novak Djokovic.
"He was just a great competitor. Everybody's competitive… but there was a different level. I mean he took out Federer, Nadal, Djokovic… he beat all those guys now and then and if it was a boxing match, they would probably win 18 to 20 in the tale of the tape," he continued.
"But he was just as competitive, had a big serve and the forehand. So, one of my all-time favorites. He was a mosquito. He just would not let you alone and I love that in a player," Macci added.
---
No American male tennis player has won a Grand Slam singles title since Andy Roddick won US Open in 2003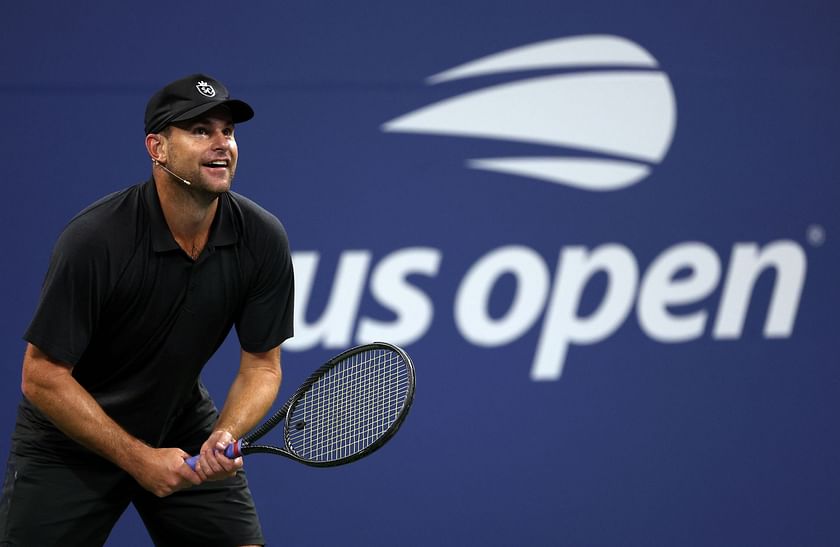 Andy Roddick remains the only American male tennis player to win a Grand Slam singles title since the 2003 US Open. He defeated Spain's Juan Carlos Ferrero 6-3, 7-6(2), 6-3 in the summit clash twenty years ago.
The last two decades have been dominated by Novak Djokovic, Rafael Nadal, and Roger Federer, collectively known as the Big Three. The trio has 66 Grand Slam singles titles among them.
Before hanging up his racket in 2012, Andy Roddick made appearances in Major finals on four more occasions.
He was, however, defeated by Federer every time. The duo faced each other three times at Wimbledon in 2004, 2005, and 2009, and once at the US Open in 2006.